Abstract

The fusion of antigen-primed B cells with transformed myeloma cells results in immortalized hybridomas that secrete antibodies. The subsequent cloning of the hybridomas gives rise to cell lines secreting monoclonal antibodies (MAbs) of a single specificity (1). This technology has had a tremendous impact on research and medicine, with MAbs being used to identify and characterize the biological significance of myriads of molecules. The outcome has been the development of diagnostic tests and therapies for the detection and management of disease (2). The amount and purity of a MAb required for any given purpose can vary greatly. Here we describe the procedures involved in the maintenance and management of hybridomas and suggest techniques for maximising yields.
Keywords
Complete Medium

Production Module

Tissue Culture Flask

Cell Bank

Corning Incorporate
These keywords were added by machine and not by the authors. This process is experimental and the keywords may be updated as the learning algorithm improves.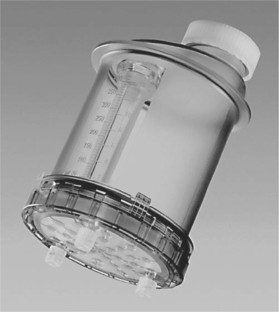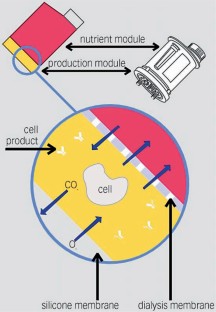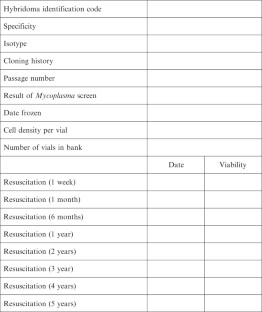 References
Kohler, G. and Milstein, C. (1975). Continuous cultures of fused cells secreting antibody of predefined specificity. Nature 256, 495–497.

Milstein, C. (2000). With the benefit of hindsight. Immunol. Today 21, 359–364.

Mackay, C.R., Hein, W.R., Brown, M.H. and Matzinger, P. (1988). Unusual expression of CD2 in sheep: implications for T cell interactions. Eur. J. Immunol. 18, 1681–1688.

Dutia, B.M., Entrican, G. and Nettleton, P.F. (1990). Cytopathic and non-cytopathic biotypes of border disease virus induce polypeptides of different molecular weight with common antigenic determinants. J. Gen. Virol. 71, 1227–1232.

Dutia, B.M., Ross, A.J. and Hopkins, J. (1993). Comparison of workshop CD45R monoclonal antibodies with OvCD45R monoclonal antibodies in sheep. Vet. Immunol. Immunopathol. 39, 121–128.

Entrican, G., Deane, D., Maclean, M., Inglis, L., Thompson, J., McInnes, C. and Haig, D.M. (1996). Development of a sandwich ELISA for ovine granulocyte mac-rophage-colony stimulating factor. Vet. Immunol. Immunopathol. 50, 287–298.

Nettleton, P.F. and Entrican, G. (1995). The ruminant pestiviruses — a review. Br. Vet. J. 151, 615–642.

Pruckler, J.M., Pruckler, J.M. and Ades, E.W (1995) Detection by polymerase chain reaction of all common Mycoplasma in a cell culture facility. Pathobiology 63, 9–11.
Acknowledgments

The authors thank Joachim Lücke for permission to reproduce the miniPERM images. GE, CJ and DD are supported by the Scottish Executive Environment and Rural Affairs Department (SEERAD). This work was conducted in conjunction with the BBSRC/ SEERAD Toolbox.
Copyright information

© 2009 Humana Press, a part of Springer Science+Business Media, LLC
About this protocol
Cite this protocol
Entrican, G., Jepson, C., Deane, D. (2009). Growing Hybridomas. In: Walker, J.M. (eds) The Protein Protocols Handbook. Springer Protocols Handbooks. Humana Press, Totowa, NJ. https://doi.org/10.1007/978-1-59745-198-7_200
DOI: https://doi.org/10.1007/978-1-59745-198-7_200

Publisher Name: Humana Press, Totowa, NJ

Print ISBN: 978-1-60327-474-6

Online ISBN: 978-1-59745-198-7

eBook Packages: Springer Protocols