Abstract

Nowadays, metabolomics data, when combined with other "omics" data, can provide important information regarding systems biology. Acquiring a comprehensive untargeted metabolome snapshot of complex sample matrices requires proper sample preparation, and access to sophisticated analytical instrumentation such as mass spectrometry. In metabolomics, sample preparation has substantial influence on the quality of the obtained metabolome profile. To achieve a real snapshot of the metabolome, the analysis method must be capable of inhibiting metabolite interconversion by immediately quenching all metabolome activity. Application of solid-phase microextraction (SPME), particularly in its in vivo set up, when undertaken in conjunction with a conscious selection of coating type based on the chosen sample matrix and the physicochemical properties of the analytes under study, is capable of providing extraction of representative metabolomes for many biological matrices. Metabolomes identified by SPME include low-abundance species and short-lived or unstable metabolites hardly captured by traditional extraction techniques. SPME coupled to liquid chromatography–high-resolution mass spectrometry has recently been introduced as an innovative alternative technique that integrates sampling, sample preparation, and extraction for metabolic profiling and isolation of candidate biomarkers. This chapter presents a detailed protocol for microbial metabolome analysis of Escherichia coli as a model organism, applying the high-throughput SPME-LC-MS workflow.
Key words
High-throughput analysis

Metabolomics

LC-MS

SPME

Sample preparation

Automation

E. coli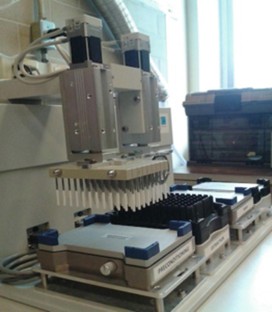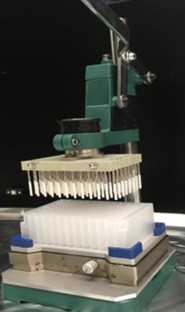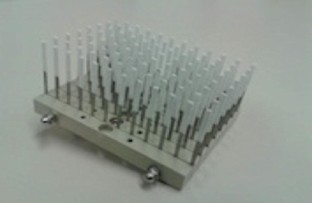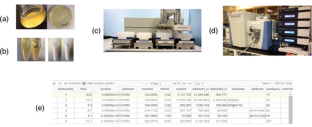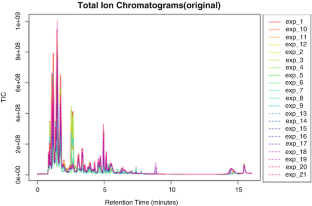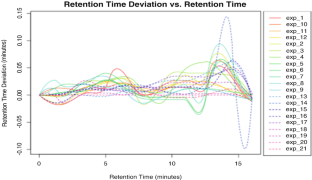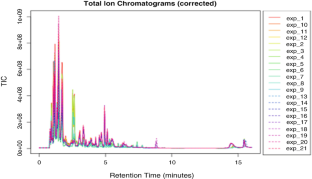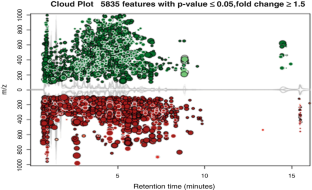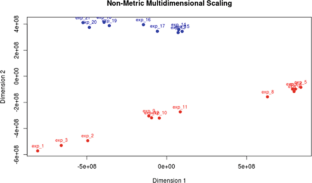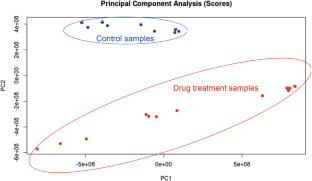 References
Vernocchi P, Chierico FD, Putignani L (2016) Gut microbiota profiling: metabolomics based approach to unravel compounds affecting human health. Front Microbiol 7(1144):1–21

Zhou B, Xiao JF, Tuli L, Ressom HW (2012) LC-MS-based metabolomics. Mol BioSyst 8(2):470–481

Bruce SJ, Tavazzi I, Parisod V, Rezzi S, Kochhar S, Guy P (2009) Investigation of human blood plasma sample preparation for performing metabolomics using ultrahigh performance liquid chromatography/mass spectrometry. Anal Chem 81:3285–3296

Dettmer K, Aronov PA, Hammock BD (2007) Mass spectrometry-based metabolomics. Mass Spectrom Rev 26:51–78

Pawliszyn J (2009) Handbook of solid phase microextraction. Chemical Industry Press, Beijing

Risticevic S, Lord H, Górecki T, Arthur CL, Pawliszyn J (2010) Protocol for solid-phase microextraction method development. Nat Protoc 5:122–139

Mirnaghi FS, Chen Y, Sidisky LM, Pawliszyn J (2011) Optimization of the coating procedure for a high-throughput 96-blade solid phase microextraction system coupled with LC–MS/MS for analysis of complex samples. Anal Chem 83:6018–6025

Risticevic S, Chen Y, Kudlejova L, Vatinno R, Baltensperger B, Stuff JR, Hein D, Pawliszyn J (2010) Protocol for the development of automated high-throughput SPME–GC methods for the analysis of volatile and semivolatile constituents in wine samples. Nat Protoc 5:162–176

Mirnaghi FS, Mousavi F, Rocha SM, Pawliszyn J (2013) Automated determination of phenolic compounds in wine, berry, and grape samples using 96-blade solid phase microextraction system coupled with liquid chromatography–tandem mass spectrometry. J Chromatogr A 1276:12–19

Bojko B, Reyes-Garces N, Bessonneau V, Gorynski K, Mousavi F, Souza Silva EA, Pawliszyn J (2014) Solid-phase microextraction in metabolomics. Trends Anal Chem 61:168–180

Mousavi F, Bojko B, Bessonneau V, Pawliszyn J (2016) Cinnamaldehyde characterization as an antibacterial agent toward E. coli metabolic profile using 96-blade solid-phase microextraction coupled to liquid chromatography–mass spectrometry. J Proteome Res 15(3):963–975

Mousavi F, Gionfriddo E, Carasek E, Souza-Silva EA, Pawliszyn J (2016) Coupling solid phase microextraction to complementary separation platforms for metabotyping of E. colimetabolome in response to natural antibacterial agents. Metabolomics 12(11):169–181

Mousavi F, Bojko B, Pawliszyn J (2015) Development of high throughput 96-blade solid phase microextraction-liquid chromatrography-mass spectrometry protocol for metabolomics. Anal Chim Acta 892:95–104

Mousavi F, Pawliszyn J (2013) Silica-based ionic liquid coating for 96-blade system for extraction of aminoacids from complex matrixes. Anal Chim Acta 803:66–74

Boyaci E, Gorynski K, Rodriguez-Lafuente A, Bojko B, Pawliszyn J (2013) Introduction of solid-phase microextraction as a high-throughput sample preparation tool in laboratory analysis of prohibited substances. Anal Chim Acta 809:69–81

Tautenhahn R, Bottcher C, Neumann S (2008) Highly sensitive feature detection for high resolution LC-MS. BMC Bioinformatics 9(504):1–16

Prince JT, Marcotte EM (2006) Chromatographic alignment of ESI-LC-MS proteomics data sets by ordered bijective interpolated warping. Anal Chem 78(17):6140–6152

Kuhl C, Tautenhahn R, Böttcher C, Larson TR, Neumann S (2012) CAMERA: an integrated strategy for compound spectra extraction and annotation of liquid chromatography/mass spectrometry data sets. Anal Chem 84:283–289

Stacklies W, Redestig H, Scholz M, Walther D, Selbig J (2007) pcaMethods—a bioconductor package providing PCA methods for incomplete data. Bioinformatics 23(9):1164–1167
Acknowledgments

The authors thank the Natural Sciences and Engineering Research Council (NSERC) of Canada (IRCPJ 184412-10 050165, IRCPJ 184412-10 050165) for financial support.
Copyright information

© 2019 Springer Science+Business Media, LLC, part of Springer Nature
About this protocol
Cite this protocol
Mousavi, F., Bojko, B., Pawliszyn, J. (2019). High-Throughput Solid-Phase Microextraction–Liquid Chromatography–Mass Spectrometry for Microbial Untargeted Metabolomics. In: Baidoo, E. (eds) Microbial Metabolomics. Methods in Molecular Biology, vol 1859. Humana Press, New York, NY. https://doi.org/10.1007/978-1-4939-8757-3_7
DOI: https://doi.org/10.1007/978-1-4939-8757-3_7

Published:

Publisher Name: Humana Press, New York, NY

Print ISBN: 978-1-4939-8756-6

Online ISBN: 978-1-4939-8757-3

eBook Packages: Springer Protocols