Abstract

In the past decade, deep-sequencing approaches have greatly improved our knowledge of the genome's potential and have become a crucial milestone for new discoveries in genomics. Transcription is the first step of gene expression; therefore, the detection and measurement of transcription rates is of great interest. Here, a detailed protocol for global run-on sequencing (GRO-seq) library preparation from Drosophila ovaries is described. The method relies on rapid isolation of nuclei with halted transcription, then restarting transcription in physiological conditions in the presence of a labeled nucleotide. The newly transcribed nascent RNA is then isolated and cloned using a small RNA cloning protocol. Although it is time-consuming, the global run-on method allows the user to profile the position, orientation and amount of transcriptionally engaged RNA polymerases across the genome, therefore providing a snapshot of genome-wide transcription.
Key words
Drosophila

Germline

GRO-seq

Nuclear Run-On

Nascent RNA

Transcriptome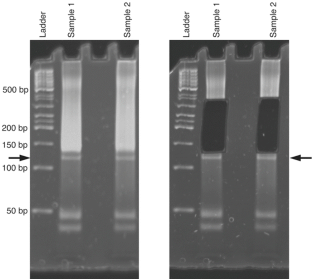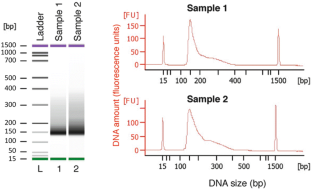 References
Zentner GE, Henikoff S (2014) High-resolution digital profiling of the epigenome. Nat Rev Genet 15:814–827

Wang Z, Gerstein M, Snyder M (2009) RNA-Seq: a revolutionary tool for transcriptomics. Nat Rev Genet 10:57–63

Cech TR, Steitz JA (2014) The noncoding RNA revolution-trashing old rules to forge new ones. Cell 157:77–94

Rinn JL, Chang HY (2012) Genome regulation by long noncoding RNAs. Annu Rev Biochem 81:145–166

Sabin LR, Delas MJ, Hannon GJ (2013) Dogma derailed: the many influences of RNA on the genome. Mol Cell 49:783–794

Core LJ, Waterfall JJ, Lis JT (2008) Nascent RNA sequencing reveals widespread pausing and divergent initiation at human promoters. Science 322:1845–1848

Ingolia NT, Ghaemmaghami S, Newman JR et al (2009) Genome-wide analysis in vivo of translation with nucleotide resolution using ribosome profiling. Science 324:218–223

Batut P, Dobin A, Plessy C et al (2013) High-fidelity promoter profiling reveals widespread alternative promoter usage and transposon-driven developmental gene expression. Genome Res 23:169–180

Chang H, Lim J, Ha M et al (2014) TAIL-seq: genome-wide determination of poly(A) tail length and 3′ end modifications. Mol Cell 53:1044–1052

Kwak H, Fuda NJ, Core LJ et al (2013) Precise maps of RNA polymerase reveal how promoters direct initiation and pausing. Science 339:950–953

Churchman LS, Weissman JS (2012) Native elongating transcript sequencing (NET-seq). Curr Protoc Mol Biol Chapter 4;Unit 4, 14, 11–17

Khodor YL, Rodriguez J, Abruzzi KC et al (2011) Nascent-seq indicates widespread cotranscriptional pre-mRNA splicing in Drosophila. Genes Dev 25:2502–2512

Paulsen MT, Veloso A, Prasad J et al (2014) Use of Bru-Seq and BruChase-Seq for genome-wide assessment of the synthesis and stability of RNA. Methods 67:45–54

Rozhkov NV, Hammell M, Hannon GJ (2013) Multiple roles for Piwi in silencing Drosophila transposons. Genes Dev 27:400–412

Core LJ, Waterfall JJ, Gilchrist DA et al (2012) Defining the status of RNA polymerase at promoters. Cell Rep 2:1025–1035

Chopra VS, Hendrix DA, Core LJ et al (2011) The polycomb group mutant esc leads to augmented levels of paused Pol II in the Drosophila embryo. Mol Cell 42:837–844

Larschan E, Bishop EP, Kharchenko PV et al (2011) X chromosome dosage compensation via enhanced transcriptional elongation in Drosophila. Nature 471:115–118

Mohn F, Sienski G, Handler D et al (2014) The rhino-deadlock-cutoff complex licenses noncanonical transcription of dual-strand piRNA clusters in Drosophila. Cell 157:1364–1379

Hafner M, Renwick N, Farazi TA et al (2012) Barcoded cDNA library preparation for small RNA profiling by next-generation sequencing. Methods 58:164–170

McGinn J, Czech B (2014) Small RNA library construction for high-throughput sequencing. Methods Mol Biol 1093:195–208

Shpiz S, Olovnikov I, Sergeeva A et al (2011) Mechanism of the piRNA-mediated silencing of Drosophila telomeric retrotransposons. Nucleic Acids Res 39:8703–8711

Sigova A, Vagin V, Zamore PD (2006) Measuring the rates of transcriptional elongation in the female Drosophila melanogaster germ line by nuclear run-on. Cold Spring Harb Symp Quant Biol 71:335–341
Acknowledgments

I thank J. Lis and A. Kalmykova laboratories for their efforts on improving GRO-seq and run-on protocols, respectively, which influenced the present work. I am grateful to Leah Sabin for critical reading of the manuscript, language editing, and helpful suggestions.
Copyright information

© 2015 Springer Science+Business Media New York
About this protocol
Cite this protocol
Rozhkov, N.V. (2015). Global Run-On Sequencing (GRO-seq) Library Preparation from Drosophila Ovaries. In: Bratu, D., McNeil, G. (eds) Drosophila Oogenesis. Methods in Molecular Biology, vol 1328. Humana Press, New York, NY. https://doi.org/10.1007/978-1-4939-2851-4_16
DOI: https://doi.org/10.1007/978-1-4939-2851-4_16

Publisher Name: Humana Press, New York, NY

Print ISBN: 978-1-4939-2850-7

Online ISBN: 978-1-4939-2851-4

eBook Packages: Springer Protocols