Abstract

Single cell RNA sequencing (scRNA-seq) allows to uncover cellular heterogeneity and the identification of novel subpopulations. In non-alcoholic steatohepatitis (NASH), scRNA-seq is particularly powerful to understand non-parenchymal cell heterogeneity in the liver, e.g. for inflammatory cells. Myeloid immune cells, particularly macrophages, play a critical role in response of the innate immune system and significantly contribute to the progression of fatty liver disease. Due to their high heterogeneity and complex phenotypes, their functional role in health and disease is difficult to analyze. Here, we describe the isolation and analysis of myeloid cell populations from mouse liver using microdroplet-based scRNA-seq. This approach allows the identification and characterization of different hepatic cell types, exemplified here by hepatic macrophage populations, as well as analyses of differentially expressed genes between samples (e.g., cells from healthy or NASH livers).
Key words
Single cell RNA sequencing (scRNA-seq)

NAFLD

NASH

Myeloid immune cells

10× Genomics

Macrophages

Fibrosis

Transcriptomics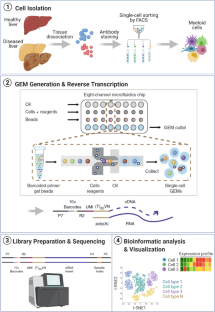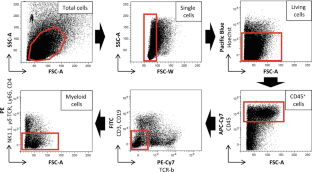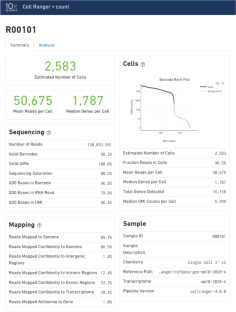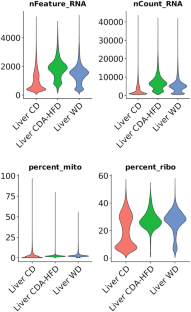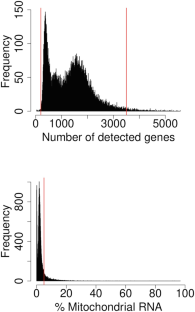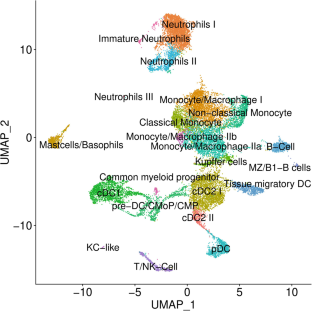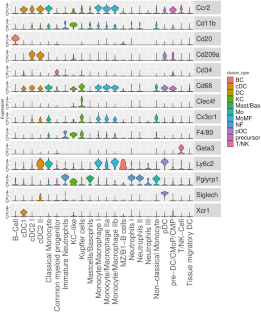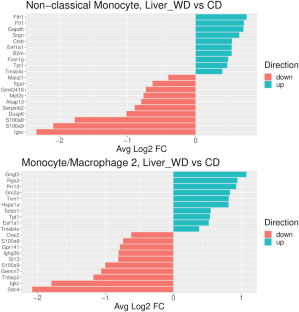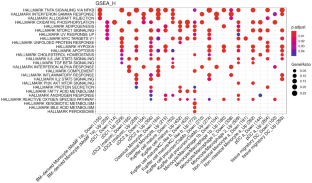 References
Krenkel O, Tacke F (2017) Liver macrophages in tissue homeostasis and disease. Nat Rev Immunol 17(5):306–321

Weston CJ, Zimmermann HW, Adams DH (2019) The role of myeloid-derived cells in the progression of liver disease. Front Immunol 10:893

Krenkel O, Hundertmark J, Abdallah AT et al (2020) Myeloid cells in liver and bone marrow acquire a functionally distinct inflammatory phenotype during obesity-related steatohepatitis. Gut 69(3):551–563

Saviano A, Henderson NC, Baumert TF (2020) Single-cell genomics and spatial transcriptomics: discovery of novel cell states and cellular interactions in liver physiology and disease biology. J Hepatol 73(5):1219–1230

Xiong X, Kuang H, Ansari S et al (2019) Landscape of intercellular crosstalk in healthy and NASH liver revealed by single-cell secretome gene analysis. Mol Cell 75(3):644–660.e645

Ramachandran P, Dobie R, Wilson-Kanamori JR et al (2019) Resolving the fibrotic niche of human liver cirrhosis at single-cell level. Nature 575(7783):512–518

Zheng GX, Terry JM, Belgrader P et al (2017) Massively parallel digital transcriptional profiling of single cells. Nat Commun 8:14049

Stuart T, Butler A, Hoffman P et al (2019) Comprehensive integration of single-cell data. Cell 177:1888–1902.e1821

Liberzon A, Birger C, Thorvaldsdottir H et al (2015) The molecular signatures database (MSigDB) hallmark gene set collection. Cell Syst 1:417–425

Yu G, Wang LG, Han Y et al (2012) clusterProfiler: an R package for comparing biological themes among gene clusters. OMICS 16(5):284–287
Acknowledgments

This work was supported by the German Research Foundation (DFG, SFB/TRR296, CRC1382, Ta434/3-1 and Ta434/5-1).
Copyright information

© 2022 The Author(s), under exclusive license to Springer Science+Business Media, LLC, part of Springer Nature
About this protocol
Cite this protocol
Hundertmark, J., Berger, H., Tacke, F. (2022). Single Cell RNA Sequencing in NASH. In: Sarkar, D. (eds) Non-Alcoholic Steatohepatitis. Methods in Molecular Biology, vol 2455. Humana, New York, NY. https://doi.org/10.1007/978-1-0716-2128-8_15
DOI: https://doi.org/10.1007/978-1-0716-2128-8_15

Published:

Publisher Name: Humana, New York, NY

Print ISBN: 978-1-0716-2127-1

Online ISBN: 978-1-0716-2128-8

eBook Packages: Springer Protocols