Abstract

Clustered regularly interspaced short palindromic repeat (CRISPR) and other gene editing technologies such as zinc finger nucleases (ZFNs), transcription activator-like effector nucleases (TALENs) show great promises for research and therapeutic applications. One major concern is the off-target effects generated by these nucleases at unintended genomic sequences. In silico methods are usually used for off-target site prediction. However, based on currently available algorithms, the predicted cleavage activity at these potential off-target sites does not always reflect the true cleavage in vivo. Here we present an unbiased screening protocol using integration-defective lentiviral vector (IDLV) and deep sequencing to map the off-target sites generated by gene editing tools.
Key words
CRISPR/Cas9

Genome editing

IDLV

Off-target activity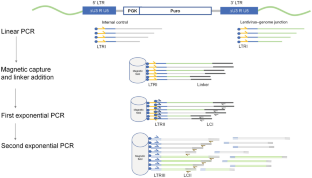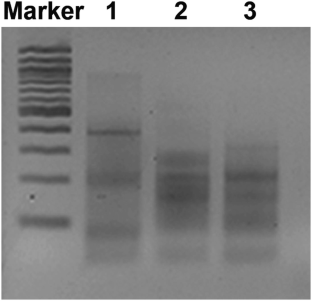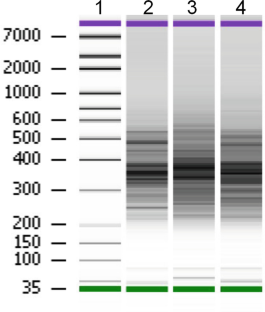 References
Cong L et al (2013) Multiplex genome engineering using CRISPR/Cas systems. Science 339(6121):819–823

Hu JH et al (2018) Evolved Cas9 variants with broad PAM compatibility and high DNA specificity. Nature 556(7699):57–63

Cornu TI, Mussolino C, Cathomen T (2017) Refining strategies to translate genome editing to the clinic. Nat Med 23(4):415–423

Sheridan C (2018) Sangamo's landmark genome editing trial gets mixed reception. Nat Biotechnol 36(10):907–908

Hsu PD et al (2013) DNA targeting specificity of RNA-guided Cas9 nucleases. Nat Biotechnol 31(9):827–832

Fu Y et al (2013) High-frequency off-target mutagenesis induced by CRISPR-Cas nucleases in human cells. Nat Biotechnol 31(9):822–826

Akcakaya P et al (2018) In vivo CRISPR editing with no detectable genome-wide off-target mutations. Nature 561(7723):416–419

Pattanayak V et al (2011) Revealing off-target cleavage specificities of zinc-finger nucleases by in vitro selection. Nat Methods 8(9):765–770

Pattanayak V et al (2013) High-throughput profiling of off-target DNA cleavage reveals RNA-programmed Cas9 nuclease specificity. Nat Biotechnol 31(9):839–843

Gabriel R et al (2011) An unbiased genome-wide analysis of zinc-finger nuclease specificity. Nat Biotechnol 29(9):816–823

Paruzynski A et al (2010) Genome-wide high-throughput integrome analyses by nrLAM-PCR and next-generation sequencing. Nat Protoc 5(8):1379–1395

Wang X et al (2015) Unbiased detection of off-target cleavage by CRISPR-Cas9 and TALENs using integrase-defective lentiviral vectors. Nat Biotechnol 33(2):175–178

Mochizuki H et al (1998) High-titer human immunodeficiency virus type 1-based vector systems for gene delivery into nondividing cells. J Virol 72(11):8873–8883

Yee JK et al (1994) A general method for the generation of high-titer, pantropic retroviral vectors: highly efficient infection of primary hepatocytes. Proc Natl Acad Sci U S A 91(20):9564–9568
Acknowledgments

This work is supported by a grant RB3-02161 from California Institute of Regenerative Medicine (J.K.Y.) and a grant from Nesvig Foundation.
Copyright information

© 2021 Springer Science+Business Media, LLC, part of Springer Nature
About this protocol
Cite this protocol
Wang, X., Wu, Y., Yee, JK. (2021). Detection of CRISPR/Cas9-Generated Off-Target Effect by Integration-Defective Lentiviral Vector. In: Fulga, T.A., Knapp, D.J.H.F., Ferry, Q.R.V. (eds) CRISPR Guide RNA Design. Methods in Molecular Biology, vol 2162. Humana, New York, NY. https://doi.org/10.1007/978-1-0716-0687-2_14
DOI: https://doi.org/10.1007/978-1-0716-0687-2_14

Published:

Publisher Name: Humana, New York, NY

Print ISBN: 978-1-0716-0686-5

Online ISBN: 978-1-0716-0687-2

eBook Packages: Springer Protocols