1. Introduction
Plant tissue culture (PTC) is a set of techniques for the aseptic culture of cells, tissues, organs and their components under defined physical and chemical conditions in vitro and controlled environment (Fig.
50.1
). PTC technology also explores conditions that promote cell division and genetic re-programming in in vitro conditions and it is considered an important tool in both basic and applied studies, as well as in commercial application (
1
).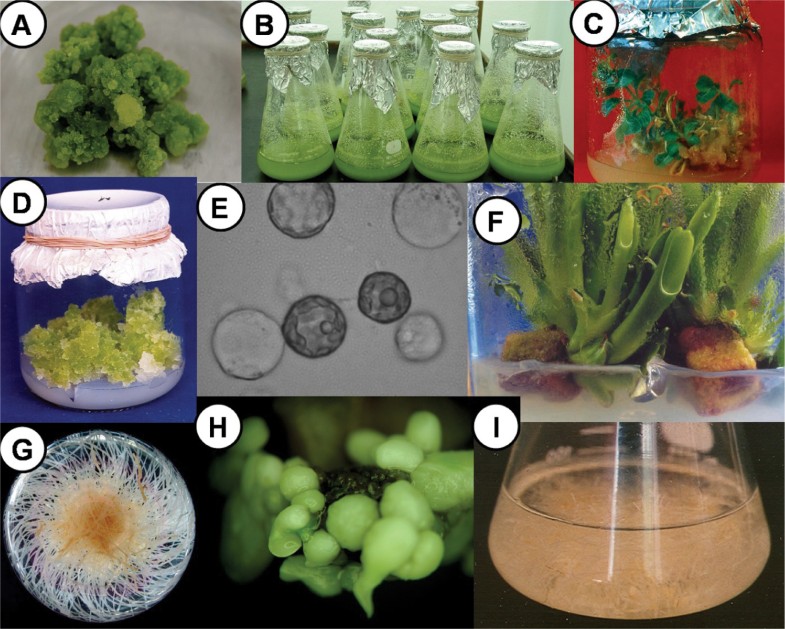 Keywords
Somatic Embryo 
Somatic Embryogenesis 
Hairy Root 
Somaclonal Variation 
Plant Tissue Culture 
These keywords were added by machine and not by the authors. This process is experimental and the keywords may be updated as the learning algorithm improves.
Notes
Acknowledgments
We are grateful to Emily Wortman–Wunder for editorial assistance. The work of the laboratory of V.M.L.-V. is partially funded by CONACYT (Grant No. 61415). V.M.L-V. is a recipient of scholarship from CONACYT, Mexico.
Copyright information
© Humana Press, a part of Springer Science+Business Media, LLC 2008