Abstract
In this chapter we provide an account of our attempt to analyze Twitter data. We describe our methods for creating a database of over 100,000 tweets produced by users in the city of New Bedford, Massachusetts. We attempt to analyze the way in which the Twitter messages engaged with the topics of urban policy and find there is a cursory overlap. We also compare the commercially available IBM SPSS Modeler to our custom-designed sentiment analyzer. Both methods showed a relatively low percentage of sentiment overall but a greater prevalence of positive tweets. Overall, we note that the magnitude of microblogging data and the ability to capture it readily and improvements in analysis techniques may allow for quantity to compensate for low percentages of sentiment.
Keywords
New Bedford

Twitter

Sentiment analysis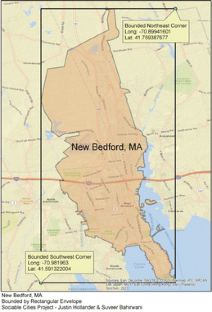 References
Gaber, J., & Gaber, S. (2007). Qualitative analysis for planning & policy: Beyond the numbers. Chicago: APA Planners Press.

Hansen, L. K., Arvidsson, A., Nielsen, F. Å., Colleoni, E., & Etter, M. (2011). Good friends, bad news—Affect and virality in Twitter. The 2011 International Workshop on Social Computing, Network, and Services (SocialComNet).

Ngoc, P. T., & Yoo, M. (2014). The lexicon-based sentiment analysis for fan page ranking in Facebook. In Information Networking (ICOIN), 2014 International Conference on, IEEE, 444–448.
About this chapter
Cite this chapter
Hollander, J.B., Graves, E., Renski, H., Foster-Karim, C., Wiley, A., Das, D. (2016). Taking Microblogging Data for a Test Drive. In: Urban Social Listening. Palgrave Macmillan, London. https://doi.org/10.1057/978-1-137-59491-4_3
DOI: https://doi.org/10.1057/978-1-137-59491-4_3

Published:

Publisher Name: Palgrave Macmillan, London

Print ISBN: 978-1-137-59490-7

Online ISBN: 978-1-137-59491-4