Abstract
The core element that drives the digital society is digitalised information. Information is the key to how the digital society adds value and redistributes power. In a connected world, information gains power through permanent storage and wide distribution. The same information that existed in the analogue world can exponentially increase in power once shared on digital networks. Digital information is intangible. Yet once recorded, it can exist for ever. This new way of existing and sharing creates gaps between those who can use information as a resource and those who cannot. The ability to locate data, convert it into information, and apply it in the offline context is the key to information fluency. This chapter outlines the questions around how exclusion from information can lead members of a society into becoming a digital underclass in a highly networked society. Information fluency is introduced as an important component of digital fluency.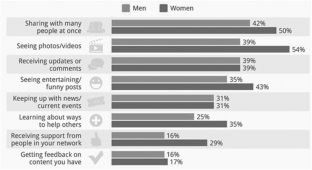 References
Ackoff, R. L. (1989). From data to wisdom. Journal of Applied Systems Analysis, 15, 3–9.

Akerlof, G. (1970). The market for "lemons": Quality uncertainty and the market mechanism. The Quarterly Journal of Economics, 84(3), 488–500. http://www.jstor.org/stable/1879431.

American Library Association (ALA). (1989). Presidential committee on information literacy. Final Report. Chicago: American Library Association.

Brunton, F., & Nissenbaum, H. (2017). Obfuscation: A user's guide for privacy and protest. Cambridge: The MIT Press. Kindle Edition.

Frank, M., Walker, J., Attard, J., & Tygel, A. (2016). Data literacy—What is it and how can we make it happen? (Vol. 12).

Ipsos Mori. (2015). Basic digital skills: UK report 2015. Retrieved from London, UK: https://doteveryone-prod.s3-eu-west-1.amazonaws.com/uploads/Basic%20Digital%20Skills_UK%20Report%202015_131015_FINAL.pdf?utm_source=insights%20page&utm_medium=bdsresearch&utm_campaign=insights%22%20target=%22_blank.

John, N. A. (2013a). The social logics of sharing. Communication Review, 16(3), 113–131. doi:10.1080/10714421.2013.807119.

John, N. A. (2013b). Sharing and web 2.0: The emergence of a keyword. New Media & Society, 15(2), 167–182. doi:10.1177/1461444812450684.

Mayer-Schönberger, V. (2011). Delete: The virtue of forgetting in the digital age. Princeton: Princeton University Press. Kindle Edition.

Mayer-Schonberger, V., & Cukier, K. (2013). Big data. London: John Murray.

Pariser, E. (2011). Beware online "filter bubbles". TEDTalk. https://www.ted.com/talks/eli_pariser_beware_online_filter_bubbles/transcript?language=en#t-171526.

Petronzo, M. (2014 February 5). Top 8 reasons why men and women use Facebook. Mashable. http://mashable.com/2014/02/04/facebook-men-and-women/#GUeh717L_uqC.

Pew Research Center. (2013). Tracking for health. http://www.pewinternet.org/2013/01/28/tracking-for-health.

Reuters Institute for the Study of Journalism. (2016). Digital news report 2016. Oxford, UK: RISJ. http://reutersinstitute.politics.ox.ac.uk/sites/default/files/Digital-News-Report-2016.pdf?utm_source=digitalnewsreport.org&utm_medium=referral.

Rowley, J. (1998). What is information? Information Services and Use, 18(4), 243–254.

Rowley, J. (2007). The wisdom hierarchy: Representations of the DIKW hierarchy. Journal of Information Science, 33(2), 163–180. doi:10.1177/0165551506070706.

Santer, M. (2013). A model to describe the adoption of mobile internet in sub-Saharan Africa. Unpublished Ph.D. thesis, University of Southampton, Southampton, UK.

Simon, H. A. (1971). Designing organizations for an information-rich world. In Greenberger, M. (Ed.), Computers, communication, and the public interest. Baltimore, MD: The Johns Hopkins Press. ISBN 0-8018-1135-X.

Varian, H. (1998). Markets for information goods. Available at University of California, Berkeley, School of Information Management and Systems. http://www.sims.berkeley.edu/∼hal/people/hal/papers.html.

Wolff, A., Gooch, D., Cavero Montaner, J. J., Rashid, U., & Kortuem, G. (2016). Creating an understanding of data literacy for a data-driven society (Vol. 12).
About this chapter
Cite this chapter
Park, S. (2017). Information is Power. In: Digital Capital . Palgrave Macmillan, London. https://doi.org/10.1057/978-1-137-59332-0_8
DOI: https://doi.org/10.1057/978-1-137-59332-0_8

Published:

Publisher Name: Palgrave Macmillan, London

Print ISBN: 978-1-137-59331-3

Online ISBN: 978-1-137-59332-0