Abstract
This chapter draws from an extensive study of grass-roots innovation in response to climate change challenges, across a continuum from social activism to social enterprise. We examine the diverse motivations of entrepreneurs for starting community-supported agricultural projects, car-sharing schemes or co-working spaces. First, we show how the various biographical trajectories of the entrepreneurs shape the ways they create initiatives that espouse economic, environmental and social benefits. Second, we argue that such benefits should be understood through the ambiguity of a socio-legal lens. While sharing subjects may occasionally catalyze opportunities to move beyond neoliberalism, the ways in which lawyers and legal techniques shape the infrastructure of collaboration are deeply implicated in the economics of the neoliberal inheritance.
Keywords
Social Enterprise

Social Entrepreneurship

Legal Form

Private Limited Company

Sharing Subject
These keywords were added by machine and not by the authors. This process is experimental and the keywords may be updated as the learning algorithm improves.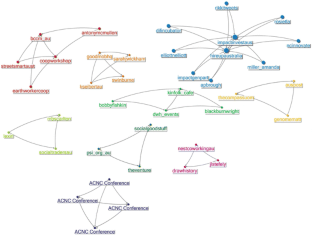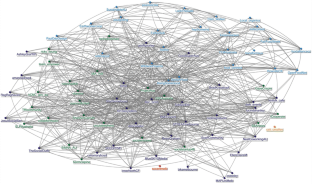 References
Berlant, Lauren. 2016. The Commons: Infrastructures for Troubling Times. Environment and Planning D 34(3): 393–419.

Bollier, David, and Silke Helfrich, ed. 2014. The Wealth of the Commons: A World Beyond Market and State. Amherst, MA: Levellers Press.

Capra, Fritjof, and Ugo Mattei. 2015. The Ecology of Law: Toward a Legal System in Tune with Nature and Community. Oakland, CA: Berrett-Koehler Publishers.

Davies, William. 2009. The Making of Neo-Liberalism. Renewal: A Journal of Social Democracy 17(4): 88–92.

———. 2013. Recovering the Future—New Article Published. Potlatch Blog. Accessed 10 March 2014.

———. 2014a. Neoliberalism: A Bibliographic Review. Theory, Culture & Society 31(7/8): 309–317.

———. 2014b. The Limits of Neoliberalism: Authority, Sovereignty and the Logic of Competition. London: Sage.

———. 2014c. 20 Public Spirited Lawyers Could Change the World. Potlatch Blog. Accessed 21 July 2016.

Defourny, J., and M. Nyssens. 2013. The International Comparative Social Enterprise Models (ICSEM) Project. Liège/Bruxelles, EMES Network. http://www.iap-socent.be/icsem-project.

Eversberg, Dennis, and Matthias Schmelzer. 2016. Critical Self-Reflection as a Path to Anti-Capitalism: The Degrowth-Movement. Post-Carbon Institute. Accessed 2 April 2016. http://www.resilience.org/stories/2016-02-24/critical-self-reflection-as-a-path-to-anti-capitalism-the-degrowth-movement

Graeber, David. 2011. Debt: The First 5000 Years. New York: Melville House Publishing.

Heinrichs, H. 2013. Sharing Economy: A Potential New Pathway to Sustainability. Gaia—Ecological Perspectives for Science and Society 22(4): 228–231.

Hoffman, Lisa. 2006. Autonomous Choices and Patriotic Professionalism: On Governmentality in Late-Socialist China. Economy and Society 35: 550–570.

Martin, Chris. 2016. The Sharing Economy: A Pathway to Sustainability or a Nightmarish Form of Neoliberal Capitalism? Ecological Economics 121: 149–159.

Morgan, Bronwen, and Declan Kuch. 2015. Radical Transactionalism: Legal Consciousness, Diverse Economies, and the Sharing Economy. Journal of Law and Society 42(4): 556–587.

Ong, Aiwa. 2007. Boundary Crossings: Neoliberalism as a Mobile Technology. Transactions of the Institute of British Geographers 3–8(32): 3–8.

Orsi, Janelle. 2012. Practicing Law in the Sharing Economy: Helping People Build Cooperatives, Social Enterprise, and Local Sustainable Economies, Nonprofit Law. Lanham: American Bar Association Book Publishing.

Riles, Annelise. 2015. From Comparison to Collaboration: Experiments with a New Scholarly and Political Form. Law and Contemporary Problems 78(1&2): 147–183.

Schlosberg, David, and Romand Coles. 2016. The New Environmentalism of Everyday Life: Sustainability, Material Flows and Movements. Contemporary Political Theory 15: 160–181.
About this chapter
Cite this chapter
Morgan, B., Kuch, D. (2017). Sharing Subjects and Legality: Ambiguities in Moving Beyond Neoliberalism. In: Higgins, V., Larner, W. (eds) Assembling Neoliberalism. Palgrave Macmillan, New York. https://doi.org/10.1057/978-1-137-58204-1_11
DOI: https://doi.org/10.1057/978-1-137-58204-1_11

Published:

Publisher Name: Palgrave Macmillan, New York

Print ISBN: 978-1-137-58203-4

Online ISBN: 978-1-137-58204-1

eBook Packages: Social SciencesSocial Sciences (R0)