Abstract

Robotic process automation (RPA) is the automation of business processes (BPs) using software robots. RPA robots automate repetitive, non-value-adding human work. The extent that a BP can be transformed into a software robot and its utility depends on several factors such as task type, complexity, repeated use, and regulatory compliance. The estimated RPA project failure rates are relatively high, and transforming the wrong BP is attributed as one of the critical reasons for this. Therefore, given a candidate set of BPs, it is imperative to identify only the suitable ones for RPA transformation. In this paper, a decision support tool (DST) is presented to select candidate BPs for RPA. First, 25 factors are identified from the literature that captures the characteristics of a BP. The list is then reduced to 16 factors based on a set of interviews with RPA subject matter experts (SMEs). Then an online survey with snowball sampling was conducted to measure the relevance of those factors in predicting the outcome of RPA transformation of a candidate BP. Finally, the two-class decision forest classification model was used to develop the DST. The utility of the proposed DST was validated by applying it to three RPA projects of a global IT consulting services company.
Keywords
Business process automation

Decision forest algorithm

Decision support tool

Robotic process automation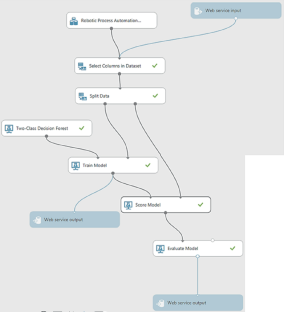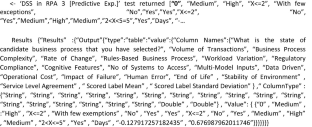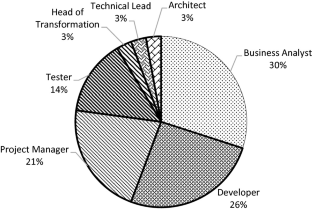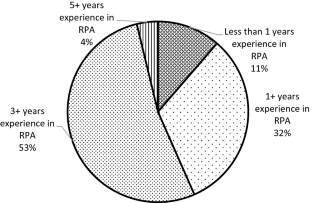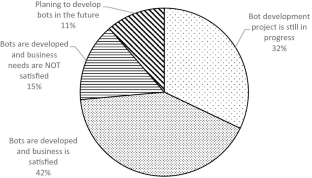 References
Asatiani A, Penttinen E (2016) Turning robotic process automation into commercial success—Case OpusCapita. J Inf Technol Teach Cases 6:67–74

Auro Inc. Use cases—RPA in telecom industry. https://www.aurorpa.com/rpa-telecom-industry

Cosourcing Partner (2016) Exploring robotic process automation as part of process improvement (2016)

Accenture (2016) Getting robots right—How to avoid the six most damaging mistakes in scaling up robotic process automation. Accenture Technology Vision

Cline B, Henry M, Justice C (2016) Rise of the robots. KPMG

DeMent B, Robinson T, Harb J (2016) Robotic process automation: innovative transformation tool for shared services. ScottMadden, Inc

Institute for Robotic Process Automation (2015) Introduction to robotic process automation—A primer

Shared Services and Outsourcing Network (2017) The global intelligent automation market report

Lamberton C (2016) Get ready for robots: why planning makes the difference between success and disappointment. Ernst & Young

Sigurðardóttir GL (2018) Robotic process automation: dynamic roadmap for successful implementation. Msc. thesis

Casey K (2019) Why robotic process automation (RPA) projects fail: 4 factors. https://enterprisersproject.com/article/2019/6/rpa-robotic-process-automation-why-projects-fail/

Lacity M, Willcocks L (2015) Robotic process automation: the next transformation lever for shared services. London School of Economics Outsourcing Unit Working Papers, vol 7, pp1--35

NICE (2016) Selecting the right process candidates for robotic automation. NICE Systems Ltd.

Haliva F (2015) 3 criteria to choosing the right process to automate. https://blog.kryonsystems.com/rpa/3-criteria-to-choosing-the-right-process-to-automate

Kroll C,Bujak A, Darius V, Enders W, Esser M (2016) Robotic Process automation—Robots conquer business processes in back offices. Capgemini Consulting

Schatsky D, Muraskin C, Iyengar K (2016) Robotic process automation: a path to the cognitive enterprise. University Press, Deloitte

Bernes J (2015) Azure machine learning. Microsoft azure essentials. Microsoft Press
Copyright information

© 2021 The Author(s), under exclusive license to Springer Nature Singapore Pte Ltd.
About this paper
Cite this paper
Jeeva Padmini, K.V., Perera, G.I.U.S., Dilum Bandara, H.M.N., Silva, R.K.O.H. (2021). A Decision Support Tool to Select Candidate Business Processes in Robotic Process Automation (RPA): An Empirical Study. In: Smys, S., Balas, V.E., Kamel, K.A., Lafata, P. (eds) Inventive Computation and Information Technologies. Lecture Notes in Networks and Systems, vol 173. Springer, Singapore. https://doi.org/10.1007/978-981-33-4305-4_42
DOI: https://doi.org/10.1007/978-981-33-4305-4_42

Published:

Publisher Name: Springer, Singapore

Print ISBN: 978-981-33-4304-7

Online ISBN: 978-981-33-4305-4