Abstract

Social media currently has a high number of users, resulting in changes in behavior and relationships between companies, consumers and followers. With this, the number of companies adhering to digital marketing strategies grows significantly, resulting in greater attention from brands for this medium, as it is through it that the company and its positioning can be presented, or even develop a relationship with consumer. The latest revolution in social media is called TikTok. Its success is due to the fact that the application has a touch of creativity and self-expression and also a touch of digital marketing. Not only does it offer you to upload your own videos and then edit it with a variety of themes, but possibly create a collaboration with another user. The purpose of this work is to analyze the rapid growth of TikTok, to find out what factors have given rise to this growth and the impact in digital marketing.
Keywords
Digital marketing

Social media

Audience

Influencers

TikToker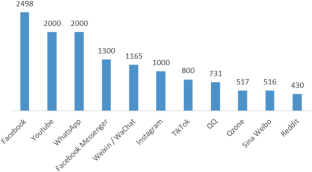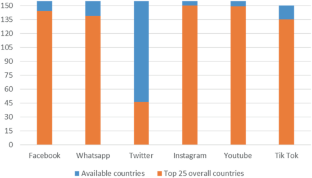 References
Anderson, K. E.: Getting acquainted with social networks and apps: it is time to talk about TikTok, Library Hi Tech News (2020)

Hu, L.: Chinese digital and mobile platforms. In: International Digital Marketing in China, International Digital Marketing in China, pp. 31–47 (2020)

Statista: Most popular social networks worldwide as of April 2020, ranked by number of active users. Statista 03 (2020). [Online] Available https://www.statista.com/statistics/272014/global-social-networks-ranked-by-number-of-users/

SensorTower: Top Apps Worlwide for January 2020 by Downloads (Non-Game), SensorTower 01 (2020). [Online] Available https://sensortower.com/

Tuten, T.L., Solomon, M.R.: Social media marketing, Sage (2017)

Steinhoff, L., Arli, D., Weaven, S., Kozlenkova, I.V.: Online relationship marketing. J. Acad. Mark. Sci. 47(3), 369–393 (2019)

Appel, G., Grewal, L., Hadi, R., Stephen, A.T.: The future of social media in marketing. J. Acad. Mark. Sci. 48(1), 79–95 (2020)

Heinze, A., Fletcher, G., Rashid, T., Cruz, A.: Digital and social media marketing: a results-driven approach, Routledge (2020)

Xu, L., Yan, X., Zhang, Z.: Research on the causes of the "Tik Tok" app becoming popular and the existing problems. J. Adv. Manage. Sci. 7(2), 59–63 (2019)

Alperstein, N.M.: The new new sensibility: Selling celebrity/celebrities selling on digital media. In: Celebrity and Mediated Social Connections, pp. 95–127. (2019)

AppTrace: TikTok—Make Your Day. AppTrace, 07 (2020). [Online] Available https://www.apptrace.com/app/835599320

C. J.: TikTok penetration worldwide 2019, by region, Statista (2020). [Online] Available https://www.statista.com/statistics/1096321/tiktok-penetration-worldwide/

Enke, N., Borchers, N.S.: Social media influencers in strategic communication: A conceptual framework for strategic social media influencer communication. Int. J. Strategic Commun. 13(4), 261–277 (2019)

Jin, S.V., Muqaddam, A.: Product placement 2.0:"do brands need influencers, or do influencers need brands? J. Brand Manage. 26(5), 522–537 (2019)

Ducato, R.: One hashtag to rule them all? mandated disclosures and design duties in influencer marketing practices. In: The Regulation of Social Media Influencers, Edward Elgar Publishing (2020)

Influencer Marketing Hub: TikTok Advertising Options. InfluencerMarketingHub, 07 (2020). [Online] Available https://influencermarketinghub.com/tiktok-ads/

Li, H.: Special section introduction: artificial intelligence and advertising. J. Advertising 48(4), 333–337 (2019)
Copyright information

© 2021 The Author(s), under exclusive license to Springer Nature Singapore Pte Ltd.
About this paper
Cite this paper
Guarda, T., Augusto, M.F., Victor, J.A., Mazón, L.M., Lopes, I., Oliveira, P. (2021). The Impact of TikTok on Digital Marketing. In: Rocha, Á., Reis, J.L., Peter, M.K., Cayolla, R., Loureiro, S., Bogdanović, Z. (eds) Marketing and Smart Technologies. Smart Innovation, Systems and Technologies, vol 205. Springer, Singapore. https://doi.org/10.1007/978-981-33-4183-8_4
DOI: https://doi.org/10.1007/978-981-33-4183-8_4

Published:

Publisher Name: Springer, Singapore

Print ISBN: 978-981-33-4182-1

Online ISBN: 978-981-33-4183-8