Abstract

Recently, the growth of the clinical sector and the technologies used in combination with the healthcare sector has resulted in the massive growth of the data that is being produced. To handle, store, and analyze such massive amounts of data, big data techniques are being used in the healthcare sector. This article features the gigantic effects of big data on restorative partners, patients, doctors, pharmaceutical and therapeutic administrators, and healthcare backup plans, and furthermore audits the various difficulties that must be considered to get the best benefits from this big data and accessible applications.
Keywords
Big data in health care

Application of big data analysis

Intelligent healthcare management system

Applications of technology in health care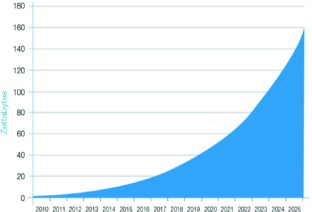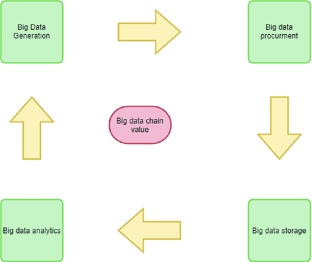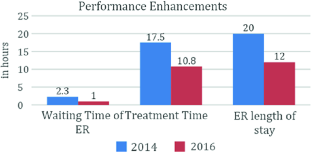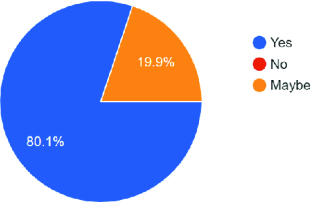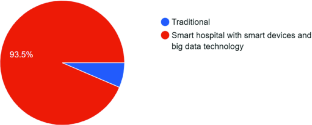 References
Liu, W.-K., Yen, C.-C.: Optimizing bus passenger complaint service through big data analysis: systematized analysis for improved public sector management. Sustainability 8, 1319 (2016). https://doi.org/10.3390/su8121319

Daki, H., El Hannani, A., Aqqal, A., Haidine, A., Dahbi, A.: Big Data management in smart grid: concepts, requirements and implementation. J. Big Data 4 (2017). https://doi.org/10.1186/s40537-017-0070-y

Kasturi, E., Prasanna Devi, S., Vinu Kiran, S., Manivannan, S.: Airline route profitability analysis and optimization using BIG DATA analytics on aviation data sets under heuristic techniques. Proced. Comput. Sci. 87, 86–92 (2016)

Watson, R.J., Christensen, J.L.: Big data and student engagement among vulnerable youth: a review. Curr. Opin. Behav. Sci. 18, 23–27 (2017)

Institute for Health Technology Transformation: Transforming Healthcare through Big Data: Strategies for leveraging Big Data in the Healthcare Industry. New York (2013)

Raghupathi, W., Raghupathi, V.: Big data analytics in healthcare: promise and potential. Health Inf. Sci. Syst. 2, 3 (2014). https://doi.org/10.1186/2047-2501-2-3

Safa, B., Zoghlami, N., Abed, M., Tavares, J.: BIG DATA for healthcare: a survey. IEEE Access 7, 7397–7408 (2019). https://doi.org/10.1109/ACCESS.2018.2889180

Gandomi, A., Haider, M.: Beyond the hype: big data concepts, methods, and analytics. Int. J. Inf. Manag. 35(2), 137–144 (2015), ISSN 0268-4012

Bhadani, A., Jothimani, D.: Big data: challenges, opportunities, and realities (2016). https://doi.org/10.4018/978-1-5225-0182-4.ch001

Belle, A., Thiagarajan, R., Soroushmehr, S.M.R., Fatemeh, N., Beard, A., Daniel, Najarian, K.: Review article big data analytics in healthcare (2015). https://doi.org/10.1155/2015/370194

Alansari, Z., Soomro, S., Belgaum, R., Mohammad, Shamshirband, S.: The Rise of Internet of Things (IoT) in Big Healthcare Data: Review and Open Research Issues (2016)

Baldominos, A., Rada, F., Sáez, Y.: DataCare: big data analytics solution for intelligent healthcare management. Int. J. Interact. Multimed. Artif. Intell. 4, 13–20 (2017). https://doi.org/10.9781/ijimai.2017.03.002

Rajeshwari, D.: State of the Art of Big Data Analytics: A Survey (2015)

Andreu-Perez, J., Poon, C.C.Y., Merrifield, R.D., Wong, S.T.C., Yang, G.: Big data for health. IEEE J. Biomed. Health Inf. 19(4), 1193–1208 (2015). https://doi.org/10.1109/JBHI.2015.2450362

http://www.medaware.com/medaware-raises-8-million-in-series-a-funding-to-eradicate-catastrophic-prescription-errors/

Jye Ling, Z., Tran Quoc, T., Fan, J., Koh, C.H., Gerald & Nguyen, T., Tan, C.S., Yip, W.L., James & Zhang, M.: GEMINI: An integrative healthcare analytics system (2014). PVLDB. 7. 1766-1771

Firouzi, F., Rahmani, A.M., Mankodiya, K., Badaroglu, M., Merrett, G., Wong, P., Farahani, B.: Internet-of-Things and big data for smarter healthcare: from device to architecture, applications and analytics. Future Gen. Comput. Syst. 78 (2017). https://doi.org/10.1016/j.future.2017.09.016

Palanisamy, V., Thirunavukarasu, R.: Implications of big data analytics in developing healthcare frameworks—a review. J. King Saud Univ. Comput. Inf. Sci. (2017) ISSN 1319–1578

Khalifa, M., Zabani, I.: Utilizing health analytics in improving the performance of healthcare services: a case study on a tertiary care hospital. J. Infect. Public Health 9(6)

Chawla, N., Davis, D.: Bringing big data to personalized healthcare: a patient-centered framework. J. Gen. Internal Med. 28(suppl 3) (2013). https://doi.org/10.1007/s11606-013-2455-8

Lee, C.H., Yoon, H.-J.: Medical Big data: promise and challenges. Kidney Res. Clin. Pract. 36, 3–11 (2017). https://doi.org/10.23876/j.krcp.2017.36.1.3
Acknowledgements

We are grateful toward Dr. Longzhi Yang, Prof. Bharat S. Rawal, and Dr. Vijayakumar V. for giving us this opportunity as well as their guidance which led us to the correct path and their encouragement which kept us going, and most importantly their critiques due to which we could further improve our research work and also their advice due to which we could keep our work on schedule. Finally, we thank our parents for their support and encouragement throughout our study.
Copyright information

© 2020 Springer Nature Singapore Pte Ltd.
About this chapter
Cite this chapter
Kale, S., Tamakuwala, H., Vijayakumar, V., Yang, L., Rawal Kshatriya, B. (2020). Big Data in Healthcare: Challenges and Promise. In: Vijayakumar, V., Neelanarayanan, V., Rao, P., Light, J. (eds) Proceedings of 6th International Conference on Big Data and Cloud Computing Challenges. Smart Innovation, Systems and Technologies, vol 164. Springer, Singapore. https://doi.org/10.1007/978-981-32-9889-7_1
DOI: https://doi.org/10.1007/978-981-32-9889-7_1

Published:

Publisher Name: Springer, Singapore

Print ISBN: 978-981-32-9888-0

Online ISBN: 978-981-32-9889-7