Abstract

Healthcare is an extremely perplexing area where quality can be a common paradigm that addresses the needs of everyone in healthcare. The process of addressing quality in healthcare has turned into a global initiative. These days, the execution of a successful quality administration system and external assessment in medical services is a need to guarantee straightforwardness in activities identified with well-being as well as access to health and patient safety. Patient safety has been perceived as an issue of worldwide significance for more than 10 years. Dangerous primary and ambulatory care brings about more noteworthy morbidity, higher medical care use, and monetary expenses. As per information from the World Health Organization (WHO), the danger of a patient dying from a preventable clinical mishap while getting medical services is 1 out of 300, which is a lot higher than the risk of dying while traveling in a plane. Unsafe medication practices and erroneous and deferred diagnoses are the most well-known reasons for patient harm, which influences millions of patients around the world. The execution of a quality management framework will empower preventable adverse impacts to be limited or eliminated, and advance patient security and safe practice by healthcare professionals.
Keywords
Healthcare

Patient safety

Quality management

Healthcare professionals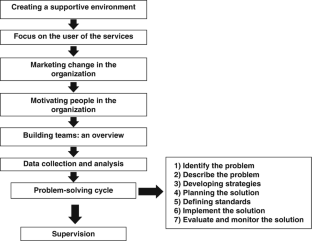 References
Park K. Health care of the Community. In: Park K., editor. Park's text book of preventive and social medicine. 20th ed. Banarsidas Bhanot; Jabalpur: 2009. pp. 780–800

World Health Organization. G. Conceptual framework for the international classification for patient safety. Version 1.1 final technical report January. 2009;2009

Lawati MHA, Dennis S, Short SD, Abdulhadi NN. Patient safety and safety culture in primary health care: A systematic review. BMC Fam Pract. 2018;19:104.

González-Formoso C, Martín-Miguel MV, Fernández-Domínguez MJ, Rial A, Lago-Deibe FI, Ramil-Hermida L, et al. Adverse events analysis as an educational tool to improve patient safety culture in primary care: A randomized trial. BMC Fam Pract. 2011;12:50.

Tabrizchi N, Sedaghat M. The first study of patient safety culture in Iranian primary health centers. Acta Med Iran. 2012;50:505–10

Webair HH, Al-assani SS, Al-haddad RH, Al-Shaeeb WH, Bin Selm MA, Alyamani AS. Assessment of patient safety culture in primary care setting, Al-Mukala, Yemen. BMC Fam Pract. 2015;16:136.

Michel P, Brami J, Chanelière M, Kret M, Mosnier A, Dupie I, et al. Patient safety incidents are common in primary care: A national prospective active incident reporting survey. PLoS One. 2017;12:e0165455.

Bucknall TK, Hutchinson AM, Botti M, McTier L, Rawson H, Hewitt NA, et al. Engaging patients and families in communication across transitions of care: An integrative review protocol. J Adv Nurs. 2016;72:1689–700

JCI. JCI-Accredited Organizations. https://www.jointcommissioninternational.org/about-jci/jci-accredited-organizations/ (Accessed May 2018)

Joint Commission international. Joint Commission International Accreditation: Getting Started. 2nd edition: Oakbrook Terrace, IL: Joint Commission Resources, 2010

Subashnie Devkaran et al. Impact of repeated hospital accreditation surveys on quality and reliability, an 8-year interrupted time series analysis, BMJ Open. 2019; 9(2): e024514.

Developing the evidence base for accreditation of healthcare organisations: a call for transparency and innovation. Greenfield D, Braithwaite J Qual Saf Health Care. 2009 Jun; 18(3):162-3.

Mandeep, Chitkara N., Goel S. Study to evaluate change of attitude toward acceptance of NABH guidelines: an intra-institutional experience. J Nat Accred Board Hosp Healthcare Providers. 2014;1:52–55

Ungureanu Marius-Ionuţ, Mocean Floarea. What do patients take into account when they choose their dentist? Implications for quality improvement. Patient Preference Adherence. 2015;9:1715–1720.

Rathee M. Quest for quality: pivotal paradigm for healthcare transformation. J IDA North West Delhi Branch. 2016;3(2):55–56

Rana B.K., Behera N.S., Nair S.B. QCI - medical laboratory program journey of quality in public medical laboratories": an experience though program evaluation. J Nat Accred Board Hosp Healthcare Providers. 2014;1:7–11.

Sadikoglu E., Olcay H. The effects of total quality management practices on performance and the reasons of and the barriers to TQM practices in Turkey. Adv Decis Sci. 2014:17

Agarwal A., Aeran H., Uniyal S., Nautiyal A. Quality assurance in dentistry: a need in Indian scenario. Int J Oral Health Dentistry. 2015;1(4):172–176.

Lee P.M., Khong P., Ghista D.N., Mohammad MosadeghRad A. The impact of organizational culture on the successful implementation of total quality management. TQM Mag. 2006;18(6):606–625.

Al-Shdaifat Emad A. Implementation of total quality management in hospitals. J Taibah Univ Med Sci. 2015;10(4):461e466.

Murti A., Deshpande A., Srivastava N. Service quality, customer (Patient) satisfaction and behavioural intention in health care services: exploring the Indian perspective. J Health Manage. 2013;15(1):29–44

Chassin MR. Quality of Care–part 3: Improving the quality of care. N Engl J Med. 1996:1060–3.

Wallin L, Bostrom AM, Wikblad K, et al. Sustainability in changing clinical practice promotes evidence-based nursing care. J Adv Nurs. 2003;41(5):509–18.

Edwards PJ, et al. Maximizing your investment in EHR: Utilizing EHRs to inform continuous quality improvement. JHIM 2008;22(1):32-7.

Shortell SM, Gillies R Siddique J, et al. Improving chronic illness care: A longitudinal cohort analysis of large physician organizations. Med Care 2009;47(9):932–9.

Wagner EH, Coleman K, Reid RJ, Phillips K, Abrams MK, Sugarman JR. The changes involved in patientcentered medical home transformation. Prim Care. 2012 Jun;39(2):241-59

Subhash S Dodwad, Quality management in healthcare year 2013 volume 57 issue 3, Indian journal of public health

Refocusing the lens: patient safety in ambulatory chronic disease care.Sarkar U, Wachter RM, Schroeder SA, Schillinger D Jt Comm J Qual Patient Saf. 2009 Jul; 35(7):377-83, 341.

Agency for health care and safety, Ambulatory Care Safety [homepage on the internet] [Last accessed on 2019 Sept 23]. Available from: www.psnet.ahrq.gov/primers/primer/16/patient-safety-in-ambulatory-care

To err is human: patient misinterpretations of prescription drug label instructions. Wolf MS, Davis TC, Shrank W, Rapp DN, Bass PF, Connor UM, Clayman M, Parker RM Patient Educ Couns. 2007 Aug; 67(3):293-300.

Russell LM, Doggett J, Dawda P, Wells R. Patient Safety – Handover of Care between Primary and Acute Care Policy Review and Analysis. Canberra: National Lead Clinicians Group, Australian Government Department of Health and Ageing; 2013.

Zwart DLM, de Bont AA. Introducing incident reporting in primary care: A translation from safety science into medical practice. Health Risk Soc. 2013;15:265–78.

Measuring perceptions of safety climate in primary care: a cross-sectional study.de Wet C, Johnson P, Mash R, McConnachie A, Bowie P J Eval Clin Pract. 2012 Feb; 18(1):135-42

Paese F, Sasso GT. Patient safety culture in primary health care [Portuguese] Text Context Nurs Florianóolis. 2013;22:302–10.

Technical series on safer primary care [homepage on the internet] [Last accessed on 2019 Sept 23]. Available from: https://www.who.int/patientsafety/topics/primary-care/technical_series/en.

Improving transitions of care. The vision of the national transitions of care coalition. Washington DC: National Transitions of Care Coalition; 2008.

National Patient Safety Implementation Framework, (2018-2025) India [homepage on the internet] [Last accessed on 2019 Sept 25]. Available from: national patient safety implementation_for web.pdf

Guid to Improving Patient Safety in Primary Care Settings by Engaging Patients and Families [homepage on the internet] [Last accessed on 2019 Sept 26]

The collaborative communication model for patient handover at the interface between high-acuity and low-acuity care.Toccafondi G, Albolino S, Tartaglia R, Guidi S, Molisso A, Venneri F, Peris A, Pieralli F, Magnelli E, Librenti M, Morelli M, Barach PBMJ Qual Saf. 2012 Dec; 21 Suppl 1():i58-66.
Copyright information

© 2023 The Author(s), under exclusive license to Springer Nature Singapore Pte Ltd.
About this chapter
Cite this chapter
Gupta, M., Pandey, D., Naagar, S. (2023). Quality Management and Patient Safety in Healthcare Domain. In: Bhatia, D., Chaudhari, P.K., Chaudhary, B., Sharma, S., Dhingra, K. (eds) A Guide to Hospital Administration and Planning. Springer, Singapore. https://doi.org/10.1007/978-981-19-6692-7_5
DOI: https://doi.org/10.1007/978-981-19-6692-7_5

Published:

Publisher Name: Springer, Singapore

Print ISBN: 978-981-19-6691-0

Online ISBN: 978-981-19-6692-7

eBook Packages: MedicineMedicine (R0)