Abstract

The Management and Orchestration framework (MANO) is the main element of the Network Function Virtualization paradigm. It is in charge of managing the life cycle of virtualized functions, from instantiation to manageability, live configuration, and termination. This kind of framework was originally designed to orchestrate network functions over virtual machines. However, the Cloud-Native approach, based on containers and microservices, has emerged and needs to be included as a part of MANO, to leverage all the inherent benefits that it brings. This contribution identifies the key enablers that have to be addressed, from the MANO perspective, to fully exploit the capabilities and to obtain real added value from implementing this novel approach, focusing mainly on resource-constrained environments. Besides, an analysis of current status of open-source frameworks aiming at the Cloud-Native adaptation is presented, showing that while Cloud-Native approaches vís-a-vis network functions are widely accepted (at least, by the research community), there is still room for further research and integration.
Keywords
MANO

Cloud-Native

NFV

Edge computing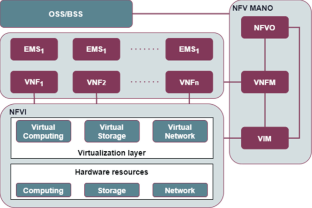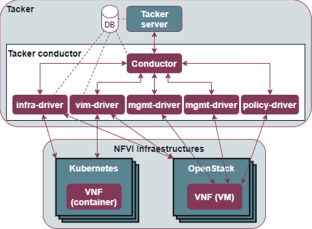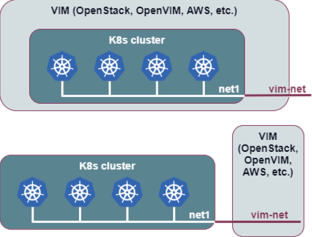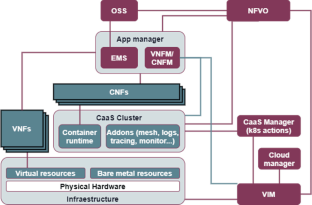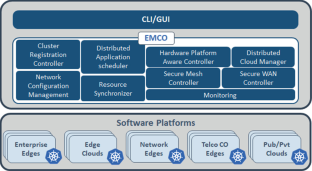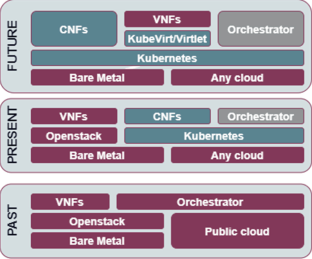 References
Cao, K., Liu, Y., Meng, G., Sun, Q.: An overview on edge computing research. IEEE Access 8, 85714–85728 (2020)

Tipantuna, C., Yanchapaxi, P.: Network functions virtualization: an overview and open-source projects. In: 2017 IEEE 2nd Ecuador Technical Chapters Meeting ETCM 2017, vol. 2017-January, pp. 1–6 (2018)

ETSI: GS NFV-MAN 001 Network Functions Virtualisation (NFV); Management and Orchestration (2014)

5G-PPP Software Network Working Group: Cloud-Native and Verticals' services (2019)

Dolui, K., Datta, S.K.: Comparison of edge computing implementations: fog computing, cloudlet and mobile edge computing. In: GIoTS 2017—Global Internet Things Summit, Proc., LNCS (2017)

Zeydan, E., Turk, Y.: Recent advances in intent-based networking: a survey. In: 2020 IEEE 91st Vehicular Technology Conference (VTC2020-Spring), pp. 1–5. IEEE (2020)

Klaine, P.V., Imran, M.A., Onireti, O., Souza, R.D.: A survey of machine learning techniques applied to self-organizing cellular networks. IEEE Commun. Surv. Tutorials (19), 2392–2431 (2017)

5G-PPP Technology Board Working Group and 5G-IA's Trials Working Group: Edge Computing for 5G Networks (2021)

Shah, S.D.A., Gregory, M.A., Li, S.: Cloud-Native network slicing using software defined networking based multi-access edge computing: a survey. IEEE Access (9), 10903–10924 (2021)
Acknowledgements

This work is part of ASSIST-IoT project that has received funding from the European Union's Horizon 2020 research and innovation programme under grant agreement 957258.
Copyright information

© 2022 The Author(s), under exclusive license to Springer Nature Singapore Pte Ltd.
About this paper
Cite this paper
Fornés-Leal, A. et al. (2022). Evolution of MANO Towards the Cloud-Native Paradigm for the Edge Computing. In: Shaw, R.N., Das, S., Piuri, V., Bianchini, M. (eds) Advanced Computing and Intelligent Technologies. Lecture Notes in Electrical Engineering, vol 914. Springer, Singapore. https://doi.org/10.1007/978-981-19-2980-9_1
DOI: https://doi.org/10.1007/978-981-19-2980-9_1

Published:

Publisher Name: Springer, Singapore

Print ISBN: 978-981-19-2979-3

Online ISBN: 978-981-19-2980-9

eBook Packages: Computer ScienceComputer Science (R0)