Abstract

In this study, a comparative analysis of four ASEAN countries has been done to assess these countries' energy security (ES) levels. With an overall degradation in the climate change situation, it calls for improving the ES level for each country through proper policy implications and implementation. This study aims to provide evidence and a data-driven framework to assess these countries' overall energy security index (ESI) to ensure long-term ES can be achieved. With stakeholder engagement and data curation, normalization is the critical method to be followed in this study. The results suggested an overall improvement in each country's ESI level, with Thailand showing the highest margin of gain of 58.6% and Singapore with the lowest. Indonesia and Malaysia have a similar growth pattern for ESI but not a significant one indicating the need to implement the current energy policies to their potential best. ASEAN as a region has very high potential to achieve higher ES scores with better regional coordination and understanding of the critical challenges.
Keywords
Energy security

Sustainability

Renewable energy

Environment

Technology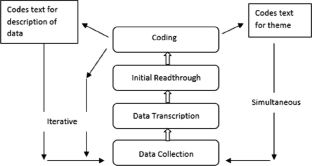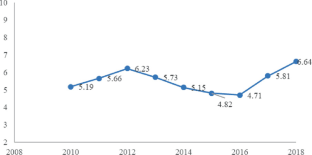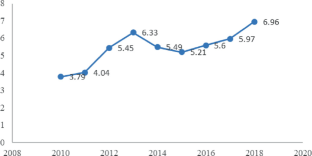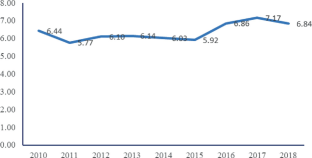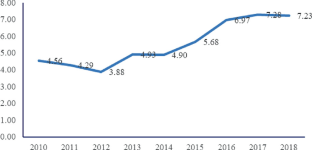 References
García-Gusano, D., Iribarren, D., Garraín, D.: Prospective analysis of energy security: a practical life-cycle approach focused on renewable power generation and oriented towards policy-makers. Appl. Energy 190, 891–901 (2017)

Balat, M.: Security of energy supply in Turkey: challenges and solutions. Energy Convers. Manag. 51(10), 1998–2011 (2010)

Su, W., Zhang, D., Zhang, C., Streimikiene, D.: Sustainability assessment of energy sector development in China and European Union. Sustain. Dev. 28(5), 1063–1076 (2020)

Sutrisno, A., Nomaler, Ӧ, Alkemade, F.: Has the global expansion of energy markets truly improved energy security? Energy Policy 148, 111931 (2021)

Chester, L.: Conceptualising energy security and making explicit its polysemic nature. Energy Policy 38(2), 887–895 (2010)

Cherp, A., Jewell, J.: The concept of energy security: Beyond the four as. Energy Policy 75, 415–421 (2014)

Jewell, J., Cherp, A., Riahi, K.: Energy security under de-carbonization scenarios: an assessment framework and evaluation under different technology and policy choices. Energy Policy 65, 743–760 (2014)

Liu, Y., Sheng, Z., Azhgaliyeva, D.: ASEAN: impacts of regional, no. 1041, pp. 1–23. Asian Development Bank Institute (2019)

Azzuni, A., Breyer, C.: Definitions and dimensions of energy security: a literature review. Wiley Interdiscip. Rev. Energy Environ. 7(1), 1–34 (2018)

Shepard, J.U., Pratson, L.F.: Hybrid input-output analysis of embodied energy security. Appl. Energy 279, 115806 (2020)

Dincer, I., Acar, C.: A review on clean energy solutions for better sustainability. Int. J. Energy Res. 39(5), 585–606 (2015)

Safari, A., Das, N., Langhelle, O., Roy, J., Assadi, M.: Natural gas: a transition fuel for sustainable energy system transformation? Energy Sci. Eng. 7(4), 1075–1094 (2019)

Ritchie, H.: Energy mix. Our World in Data (2019)

Bandala, E.R., Berli, M.: Engineered nanomaterials (ENMs) and their role at the nexus of Food, Energy, and Water. Mater. Sci. Energy Technol. 2(1), 29–40 (2019)

Sahid, E.J.M., Sin, T.C.: Energy security in ASEAN region: a case study of Malaysia energy security performance with renewable energy implementation. J. Adv. Res. Fluid Mech. Therm. Sci. 61(2), 190–201 (2019)

Kanchana, K., Unesaki, H.: ASEAN energy security: an indicator-based assessment. Energy Procedia 56(C), 163–171 (2014)

Tongsopit, S., Kittner, N., Chang, Y., Aksornkij, A., Wangjiraniran, W.: Energy security in ASEAN: a quantitative approach for sustainable energy policy. Energy Policy 90, 60–72 (2016)

Sovacool, B.K., Mukherjee, I., Drupady, I.M., D'Agostino, A.L.: Evaluating energy security performance from 1990 to 2010 for eighteen countries. Energy 36(10), 5846–5853 (2011)

Shadman, S., Chin, C.M.M.: The role of current and future renewable energy policies in fortifying Malaysia's energy security: PESTLE and SWOT analysis through stakeholder engagement. Prog. Energy Environ. 16, 1–17 (2021)

Yao, L., Chang, Y.: Energy security in China: a quantitative analysis and policy implications. Energy Policy 67, 595–604 (2014)

Malik, S., Qasim, M., Saeed, H., Chang, Y., Taghizadeh-Hesary, F.: Energy security in Pakistan: perspectives and policy implications from a quantitative analysis. Energy Policy 144, 111552 (2020)

Sovacool, B.K.: Assessing energy security performance in the Asia Pacific, 1990–2010. Renew. Sustain. Energy Rev. 17, 228–247 (2013)

Shadman, S., Chin, C.M.M., Sakundarini, N., Yap, E.H., Velautham, S.: Methodological review of Malaysia's energy security measurement: a systems approach using stakeholder engagement. IOP Conf. Ser. Mater. Sci. Eng. 1092(1), 012032 (2021)

Mohamad-Ali, N., Ghazilla, R.A.R., Abdul-Rashid, S.H., Sakundarini, N., Ahmad-Yazid, A., Stephenie, L.: End-of-life vehicle recovery factors: Malaysian stakeholders' views and future research needs. Sustain. Dev. 26(6), 713–725 (2018)

Hesse-Biber, S.N., Leavy, P.: Approaches to Qualitative Research: A Reader on Theory and Practice. Oxford University Press, Oxford (2004)

Energy Statistics: Handbook Malaysia Energy Statistics, p. 84 (2019)

Ministry of Natural Resources and Environment Malaysia, Malaysia Biennial Update Report to the United Nations Framework Convention on Climate Change (UNFCCC) (2015)

Robinson, F.A.: National energy. Phys. Bull. 27(9), 374–375 (1976)

Malaysia - Countries & Regions - IEA. https://www.iea.org/countries/malaysia. Accessed 25 Feb 2021

Malaysia Energy Production and Consumption. https://www.ceicdata.com/en/malaysia/energy-production-and-consumption. Accessed 25 Feb 2021

U.S. Energy Information Administration (EIA). https://www.eia.gov/. Accessed 21 Oct 2021

Statista - The Statistics Portal for Market Data, Market Research and Market Studies. https://www.statista.com/. Accessed 21 Oct 2021

ERIA: Economic Research Institute for ASEAN and East Asia. https://www.eria.org/. Accessed 21 Oct 2021

Our World in Data. https://ourworldindata.org/. Accessed 21 Oct 2021

Megel, M.E., Heermann, J.A.: Methods of data collection. Plast. Surg. Nurs. 14(2), 109–110 (1994)

Qadir, Z., et al.: Predicting the energy output of hybrid PV–wind renewable energy system using feature selection technique for smart grids. Energy Rep. 7, 8465–8475 (2021)

Murshed, M.: Can regional trade integration facilitate renewable energy transition to ensure energy sustainability in South Asia? Energy Rep. 7, 808–821 (2021)

Raza, M.Y., Wang, X., Lin, B.: Economic progress with better technology, energy security, and ecological sustainability in Pakistan. Sustain. Energy Technol. Assess. 44, 100966 (2021)

Danish, Ulucak, R., Khan, S.: Relationship between energy intensity and CO2 emissions: does economic policy matter? Sustain. Dev. 28(5), 1457–1464 (2020)

Nair, K., Shadman, S., Chin, C.M.M., Sakundarini, N., Yap, E.H., Koyande, A.: Developing a system dynamics model to study the impact of renewable energy in the short- and long-term energy security. Mater. Sci. Energy Technol. 4, 391–397 (2021)

Shadman, S., Chin, C.M.M., Sakundarini, N., Yap, E.H.: Quantifying the impact of energy shortage on Malaysia's energy security using a system dynamics approach. In: Zahid, M.N.O., Sani, A.S.A., Yasin, M.R.M., Ismail, Z., Lah, N.A.C., Turan, F.M. (eds.) Recent Trends in Manufacturing and Materials Towards Industry 4.0. LNME, pp. 143–154. Springer, Singapore (2021). https://doi.org/10.1007/978-981-15-9505-9_14
Copyright information

© 2022 The Author(s), under exclusive license to Springer Nature Singapore Pte Ltd.
About this paper
Cite this paper
Shadman, S., Khalid, P.A., May, C.C.M., Sakundarini, N., Yap, E.H. (2022). A Comparative Analysis of the Energy Security Index in the ASEAN Region. In: Zhu, HH., Garg, A., Zhussupbekov, A., Su, LJ. (eds) Advances in Geoengineering along the Belt and Road. BRWSG 2021. Lecture Notes in Civil Engineering, vol 230. Springer, Singapore. https://doi.org/10.1007/978-981-16-9963-4_7
DOI: https://doi.org/10.1007/978-981-16-9963-4_7

Published:

Publisher Name: Springer, Singapore

Print ISBN: 978-981-16-9962-7

Online ISBN: 978-981-16-9963-4

eBook Packages: EngineeringEngineering (R0)