Abstract

Pulmonary Fibrosis (PF) is a chronic and progressive lung disease, it tightens the lungs and make a person unable to breath. A person suffering with PF can experience at different rates based on their age, health conditions, and lifestyle and so on. Basically this PF occurs without any cause or else when they are exposed to environmental hazards and autoimmune diseases. The outcomes can range from long-term stability to rapid deterioration. There is no cure for PF. The life expectancy of patients with PF is 3–5 years in average after diagnosis. We used CNN model and multivariate regression analysis for the prediction and progression of the PF. Early detection of the disease is the key for slowing progression and happens only when the patient is known of their severity. PF patients will lose 150–200 mL of lung capacity in average, which can be monitored by spirometry. Disease stage of the patient is determined by their lung capacity and the severity of their symptoms. Current procedures make fibrotic related lung diseases became problematic to treat by considering chest CT scan yet, does not cure. By using data science, CT scan of their lungs, machine learning techniques, image, metadata and baseline FVC as input the project predicts the stage of severity and progress of the patient.
Keywords
PF

CNN

FVC

Usual interstitial pneumonia

CT scan

Multivariate regression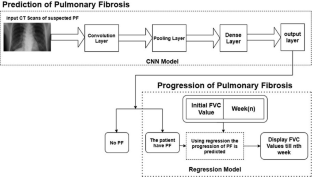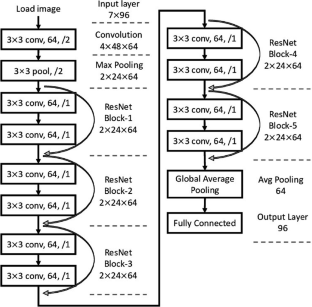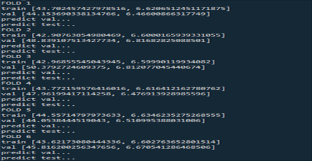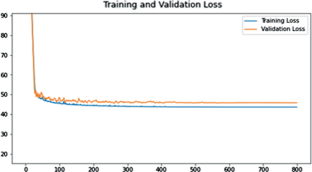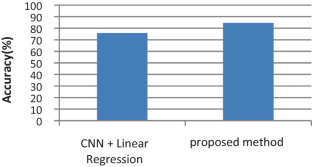 References
Schiffman G, Cunha JP, Stoppler MC (2020) Pulmonary fibrosis: symptoms and causes, reviewed medically (2020)

Feldman J, Lynch J. Stages of idiopathic pulmonary fibrosis

Trusculescu AA, Manolescu D, Tudorache E, Oancea C (2020) Deep learning in interstitial lung disease-how long until daily practice. Springer

Christe A, Peters AA, Drakopoulos D, Heverhagen JT (2019) Computer-aided diagnosis of pulmonary fibrosis using deep learning and ct images. Invest Radiol (2019)

Diridolloua T, Sohier L, Rousseauc C, Angibauda A, Chauvina P, Gaignona T, Tas M, Lemerre J, Kerjouana M, Saléa A, Lederlind M, Jouneau S (2020) Idiopathic pulmonary fibrosis: significance of the usual interstitial pneumonia (UIP) CT-scan patterns defined in new international guidelines; (2018) made online available from (2020)

Ezhil Swanly V, Selvam L, Mohan Kumar P, Arokia Renjith J, Arunachlam M, Shunmuganathan KL (2013) Smart spotting of pulmonary TB cavities using CT images. Published Date (2013), Revised in (2013); Accepted in (2013)

Kaggle competitions download—OSIC-pulmonary-fibrosis-progression
Copyright information

© 2022 The Author(s), under exclusive license to Springer Nature Singapore Pte Ltd.
About this paper
Cite this paper
Gutala, J., Kalepalli, N.S., Rudrapati, M., Kalyani, G. (2022). Improving Survival Rate by Estimating the Progression of Pulmonary Fibrosis. In: Chakravarthy, V.V.S.S.S., Flores-Fuentes, W., Bhateja, V., Biswal, B. (eds) Advances in Micro-Electronics, Embedded Systems and IoT. Lecture Notes in Electrical Engineering, vol 838. Springer, Singapore. https://doi.org/10.1007/978-981-16-8550-7_45
DOI: https://doi.org/10.1007/978-981-16-8550-7_45

Published:

Publisher Name: Springer, Singapore

Print ISBN: 978-981-16-8549-1

Online ISBN: 978-981-16-8550-7

eBook Packages: EngineeringEngineering (R0)