Abstract

Education has always been the path to sustainability, but education within itself has had a challenging journey to achieve its stated goals—access, equity, quality and achievement, among others. The education sector suffers, as do other sectors, from a short-term decision-making horizon, whereas the impact of our decisions now lasts through generations. It is critical to be able to frame education in a way that leads to sustainable outcomes at the very least. To be sustainable in its processes is a bonus, and to be sustainable in its intent is to have won the battle.
Keywords
Sustainable education

SDG 3

SDG 4 sustainable development

Systems approach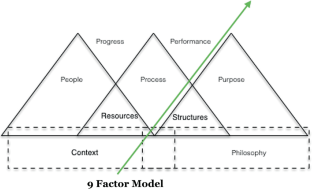 References
Association of University Leaders for a Sustainable Future (1994) The Talloires Declaration 10 Point Action Plan. Accessed 15th December 2017 at http://ulsf.org/wp-content/uploads/2015/06/TD.pdf, https://www.mdpi.com/journal/sustainability/sections/education_and_approaches

Barnett S, Ceci S (2002) When and where do we apply what we learn? A taxonomy for far transfer. Psychol Bull 128:612–637

Bartlett A, Ghoshal S (1994) Beyond strategy to purpose. Harv Bus Rev

Bateson, MC (1997) Understanding natural systems. In: Zelov C, Cousineau P (eds) Design outlaws on the ecological frontier, Knossus Publishing, Philadelphia

Baumann-Pauly D et al (2020) Manufacturing in Ethiopia: Decathlon's partnership model. Decathlon press release

Benham WJ (1975) A philosophy of Indian education. J Am Indian Educ 15(1):1–3

Creasy R (2018) Education as a process: assessment, outcomes and achievement. In: The taming of education. Palgrave Macmillan, Cham. https://doi.org/10.1007/978-3-319-62247-7_6

Grissom JA et al (2021) How principals affect students and schools: a systematic synthesis of two decades of research. The Wallace Foundation, New York

https://sowc2015.unicef.org/stories/its-a-boat-its-a-school-its-a-livelihood-booster/. Accessed on Jan 5, 2021

Kumar U (2017) The ideal of education in Indian philosophy. IOSR J Humanit Soc Sci (IOSR-JHSS) 22(9), Ver. 13

Moore R et al (2018) The digital divide and educational equity: a look at students with very limited access to electronic devices at home. ACT Research and Centre for Equity in Learning

O'Connor DJ (1957) An introduction to philosophy of education. Routledge, London

Porter M (1979) How competitive forces shape strategy. Harv Bus Rev

Pritchett L, Filmer D (1999) What education production functions really show: a positive theory of education expenditures. Econ Educ Rev 18:223–239

Rezwan M (2015) It's a boat. It's a school. It's a livelihood booster. Shidhulai Swanirvar Sangstha. UNICEF

Schreyer P (2012) Output, outcome and quality adjustment in measuring health and education services. Rev Income Wealth. International Association for Research in Income and Wealth

Sterling S (2001) Sustainable education—re-visioning learning and change. Schumacher society briefing no. 6. Green Books, Dartington

Sterling S (2008) Sustainable education—towards a deep learning response to unsustainability. Policy Pract Dev Educ Rev 6(Spring):63–68

Van den Branden K (2012) Sustainable education: basic principles and strategic recommendations. Sch Eff Sch Improv 23(3):285–304. https://doi.org/10.1080/09243453.2012.678865
Copyright information

© 2022 The Author(s), under exclusive license to Springer Nature Singapore Pte Ltd.
About this chapter
Cite this chapter
Sengupta, M. (2022). 9F Framework to Build Sustainable Education Systems: A Conceptual Analysis. In: Talapatra, J., Mitra, N., Schmidpeter, R. (eds) Emerging Economic Models for Sustainable Businesses. Responsible Leadership and Sustainable Management. Springer, Singapore. https://doi.org/10.1007/978-981-16-7614-7_9