Abstract

The study focused on low light intensity spaces. The research helps to find strategies for the reduction of energy consumption. It aims to highlight the role of colour temperature in the lighting design of historic buildings. The case study corresponds to a Roman archaeological site of the Badalona Museum in Barcelona. The lighting design uses three different colour temperatures to differentiate groups of surfaces which play a different role in the visual field. The information panels are lit with white light, the old Roman city has warm white colour light, and the new walkway over the ruins is lit with cool white light. This study evaluates colour temperature value, luminance value and visual task. The present work reveals that the colour temperature allows setting apart and classifying the visual information from low luminance values. The research presented addresses the importance of the colour temperature, as a significant visual perception component, in the inherent low light intensity design proposal to energy conservation.
Keywords
Lighting design

Museum lighting

Colour temperature

Luminance value

Visual task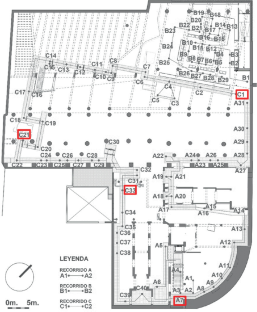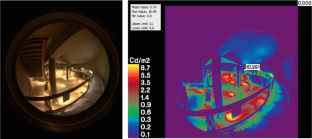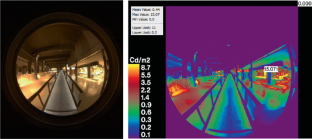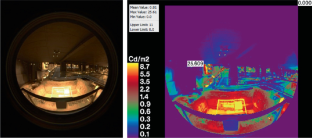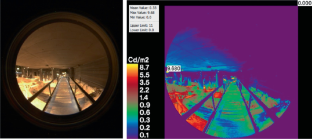 References
Kruithof, A.: Philips Techn. Rev. 6, 65–66 (1941)

Lam, W.C.: Perception and Lighting as Formgivers for Architecture. McGraw-Hill Inc., New York (1977)

Michael, L.: Light: The Shape of Space. Designing with Space and Light, 1st edn. Wiley, New York (1996)

Gibson, J.: La percepción del mundo visual. Infinito, Buenos Aires (1974)

McCluney, W.R.: Introduction to Radiometry and Photometry. Artech House Publications, London (1994)

Serra, R., Coch, H.: Arquitectura y Energía natural, 1st edn. Edicions UPC, Barcelona (1995)

Durmus, D., Davis, W.: Optimising light source spectrum for object reflectance. Opt. Express 23, A456–A464 (2015)

Cuttle, C.: Damage to museum objects due to light exposure. Light. Res. Technol. 28(1), 1–9 (1996)

Abdalla, D., Duis, A., Durmus, D., Davis, W.: Customization of light source spectrum to minimize light absorbed by artwork. In: CIE Lighting Quality and Energy Efficiency Conference, pp. 22–31 (2016)

Viénot, F., Durand, M., Mahler, E.: Kruithof's rule revisited using LED illumination. J. Mod. Opt. 56(13), 1433–1446 (2009)

IESNA.: IES Lighting Handbook, 9th edn. Illumination Engineering Society (2000)

Mahoney, D.P.: Walking through architectural designs. Computer Graph. World 17(6), 22–24 (1994)

Espinoza, E., Lopez-Besora, J., Isalgué, A., Coch, H., Crespo, I.: Evaluation of three lighting software in the use of different light intensity spaces. In: Littlewood, J., Howlett, R.J., Jain, L.C. (eds.) Sustainability in Energy and Buildings 2020. Smart Innovation, Systems and Technologies, vol. 203, pp. 419–429. Springer, Singapore (2020)

Jacobs, A.: High dynamic range imaging and its application in building research. Adv. Build. Energy Res. 1(1), 177–202 (2007)

Miri, M.: Luminance-based HDR photos to help lighting designers in their everyday work. In: 5th Global Lighting Design Conference on Proceedings, Rome, pp. 198–204 (2015)

Espinoza, E.: La iluminación para el culto: reflexiones del confort visual en la penumbra (2015). Available: https://upcommons.upc.edu/handle/2117/101100. Last accessed 30 Mar 2021

ERCO: Fisiología del ojo. El ojo como sistema óptico. Available: https://www.erco.com/guide/basics/physiology-of-the-eye-2225/es/. Last accessed 30 Mar 2021

Lopez-Besora, J., Coch, H., Isalgué, A., Alonso-Montolio, C., Aguilar, A.: The perception of light affected by colour surfaces in indoor spaces. In: CISBAT International Conference Cycle. "CISBAT 2013—International Conference. Cleantech for Smart Cities & Buildings. From Nano to Urban Scale", EPFL, Lausanne, pp. 469–474 (2013)
Acknowledgements

This research has been supported by the scholarship granted to Edgard Eduardo Espinoza Cateriano by the PRONABEC (RJ 4296-2018) and by the Spanish Ministry of Economy under the MOET project, code BIA2016-7765-R.
Copyright information

© 2022 The Author(s), under exclusive license to Springer Nature Singapore Pte Ltd.
About this paper
Cite this paper
Espinoza Cateriano, E., Lopez-Besora, J., Alonso-Montolio, C., Coch Roura, H., Crespo Cabillo, I. (2022). The Value of the Colour Temperature in a Low Light Intensity Design. In: Littlewood, J.R., Howlett, R.J., Jain, L.C. (eds) Sustainability in Energy and Buildings 2021 . Smart Innovation, Systems and Technologies, vol 263. Springer, Singapore. https://doi.org/10.1007/978-981-16-6269-0_12
DOI: https://doi.org/10.1007/978-981-16-6269-0_12

Published:

Publisher Name: Springer, Singapore

Print ISBN: 978-981-16-6268-3

Online ISBN: 978-981-16-6269-0