Abstract

Simmondsiaceae or the jojoba family is represented by a single genus and a single species Simmondsia chinensis which is native to the Southwestern United States. It is cultivated as a commercial crop. Fruit is a triangular capsule mostly with single seed (rarely 2–3-seeds). Seeds are brownish-black with thick and fleshy cotyledons containing liquid wax.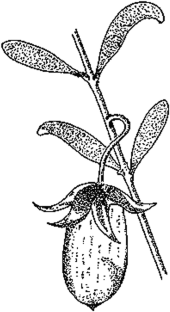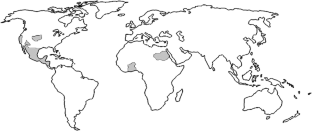 References
Al-Awad AS, Selim MYE, Zeibak AF, Moussa R (2014) Jojoba ethyl ester production and properties of ethanol blends. Fuel 124:73–75

Al-Hamamre Z, Al-Salaymeh A (2014) Physical properties of (Jojoba oil + biodiesel), (Jojoba oil + diesel) and (biodiesel + diesel) blends. Fuel 123:175–188

Attia AMA, Hassaneen AE (2016) Influence of diesel fuel blended with petrodiesel produced from waste cooking oil on diesel engine performance. Fuel 167:316–328

Bouaid A, Bajo L, Martinez M, Aracil J (2007) Optimization of biodiesel production from jojoba oil. Proc Saf Environ Prot 85(B5):378–382

El-Boulifi N, Sãnchez M, Martinez M, Aracil J (2015) Fatty acid alkyl esters and monounsaturated alcohols production from jojoba oil using short chain alcohols for biorefinery concepts. Ind Crops Prod 69:244–250

Hussein LI, Elsabee MZ, Ismail EA, Naguib HF, Aziz HA, Elsawy MA (2014) Transesterification of jojoba oil-wax using microwave techniques. World Acad Sci Eng Technol Int J Environ Chem Ecol Geol Geophysics Eng 27:314–322

Saleh HE (2009) Experimental study on diesel engine nitrogen oxide reduction running with jojoba methyl ester by exhaust gas recirculation. Fuel 88:1357–1364

Salgin U (2007) Extraction of jojoba seed oil using a supercritical CO2+ethanol mixture in green and high tech separation process. J Supercrit Fluids 39:330–337

Sanchez M, Marchetti J, El-Boulifi N, Aracil J, Martinez M (2015) Jojoba oil biorefinery using a green catalyst, part II: feasibility study and economical assessment. Biofuels Bioprod Biorefin 9(2):139–146

Sánchez M, Avhad MR, Marchetti JM, Martínez M, Aracil J (2016) Jojoba oil: a state of the art review and future prospects. Energy Convers Manag 129:293–304

Shah M, Tariq M, Ali S, Guo Q, Fu Y (2014) Transesterification of jojoba oil, sunflower oil, neem oil, rocket seed oil and linseed oil by tin catalysts. Biomass Bioenergy 70:225–229

Sirajuddin M, Tariq M, Ali S (2015) Organotin (IV) carboxylates as an effective catalyst for the conversion of corn oil into biodiesel. J Organomet Chem 779:30–38

Yang I, Takase M, Zhang M, Zhao T, Wu X (2014) Potential non-edible oil feedstock for biodiesel production in Africa: a survey. Renew Sust Energ Rev 38:461–477
Copyright information

© 2022 The Author(s), under exclusive license to Springer Nature Singapore Pte Ltd.
About this chapter
Cite this chapter
Raj, S.P., Solomon, P.R., Thangaraj, B. (2022). Simmondsiaceae. In: Biodiesel from Flowering Plants. Springer, Singapore. https://doi.org/10.1007/978-981-16-4775-8_39