Abstract

Introduction: The need to have a form fitting garment that provides support to the breast tissues has been around for a very long time. Brassieres are also known by its shorter-term bra; earliest documented date backs to seventh-century India. Need: Although the brassiere has been around and in use for such a long duration it has gone through a large evolution from being just a length of cloth to the sophisticated, complicated garment, the design still has quite a few shortcomings. Brassieres that are currently available all have the same issue of manufacturing defects and inaccurate measuring techniques. This leads to most women wearing ill-fitted bras their entire life. Method: Interviews were conducted to understand the difficulty level of wearing the bras, choosing the right size, type and problems faced with regular usage. The data collected was analysed qualitatively–quantitatively with grounded theory approach. It was found that most women faced physical discomfort due to the issues with imprecise fit of the apparel when adorned. Moreover, the availability of numerous types in the market further confused the user. As the garment is being used on a daily basis it's significant that it be redesigned for the woman of today. Purpose: This study explores the need for an accurate fitting bra which is comfortable and supports breast movement. Conclusion: Throughout history, women have been made to feel insecure about their bodies, not accept it for what it actually is and further inculcating self-doubt. Hence, there is pressing need to develop a product which is supportive and empowers the user.
Keywords
Breast tissues

Comfortable brassieres

Moulding bra

Product development

Accurate fitting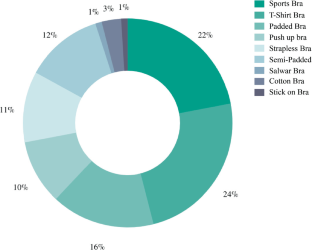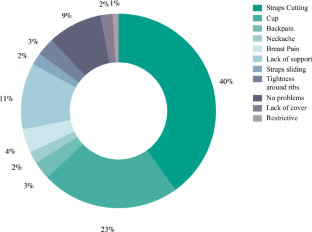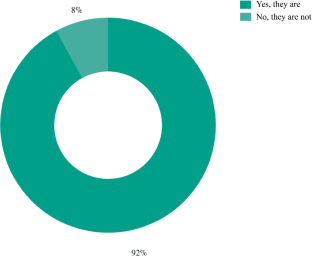 References
Contractor Sales Training | Apex Training | Electrical, Plumbing, HVAC, and Roofing Sales Training: What is the Difference Between Your Training System and Information I'D Get from a Seminar or a Book? (2020) [Online]. Available at: https://www.apextraining.org/faq-items/what-is-the-difference-between-your-training-system-and-information-id-get-from-a-seminar-or-a-book/. Accessed 10 Nov 2020

Pillay, M.: The Woman Who Cut Off Her Breasts [Online]. The Hindu. Available at: https://www.thehindu.com/society/history-and-culture/the-woman-who-cut-off-her-breasts/article17324549.ece. Accessed 28 June 2020

Perling, A.: Lingerie-are-8-Out-of-10-Women-Really-Wearing-Thewrong-Bra-Size-a-Bra-Myth-Busted (2020) [Online]. www.thenytimes. Available at: https://www.nytimes.com/2019/07/10/style/html. Accessed 28 June 2020

Pechter, E.: A new method for determining bra size and predicting postaugmentation breast size. Plast. Reconstr. Surg. 102(4), 1259–1265 (1998)

Page, K., Steele, J.: Breast motion and sports brassiere design. Sports Med. 27(4), 205–211 (1999)

D10bc1lzwmava7.cloudfront.net (2020) [Online] Available at: https://d10bc1lzwmava7.cloudfront.net/wp-content/uploads/2017/12/15184823/Spring-2020-Consortium-general-trade-catalog.pdf. Accessed 10 Mar 2020

Npr.org: NPR Choice Page (2020) [Online]. Available at: https://www.npr.org/2014/08/05/337860700/bra-history-howa-war-shortage-reshaped-modern-shapewear. Accessed 10 July 2020

Bowles, K., Steele, J., Munro, B.: Features of sports bras that deter their use by Australian women. J. Sci. Med. Sport 15(3), 195–200 (2012)

McGhee, D., Steele, J.: Optimising breast support in female patients through correct bra fit: a cross-sectional study. J. Sci. Med. Sport 13, e87 (2010)

Burbage, J., Cameron, L.: An investigation into the prevalence and impact of breast pain, bra issues and breast size on female horse riders. J. Sports Sci. 35(11), 1091–1097 (2016)

Coltman, C., McGhee, D., Steele, J.: Three-dimensional scanning in women with large, ptotic breasts: implications for bra cup sizing and design. Ergonomics 60(3), 439–445 (2016)

Greenbaum, A., Heslop, T., Morris, J., Dunn, K.: An investigation of the suitability of bra fit in women referred for reduction mammaplasty. Br. J. Plast. Surg. 56(3), 230–236 (2003)

Binlot, A.: (2020) [Online]. Available at: https://www.forbes.com/sites/abinlot/2019/04/12/analgorithmic-lace-bra-captures-the-2019-lexus-design-award/#389cfc8450dd. Accessed 20 June 2020

Marsden, H.: An 18-Year-Old Boy has Invented a Bra that Detects Breast Cancer (2020). [Online] indy100. Available at: https://www.indy100.com/article/bra-breast-cancer-signs-detection-mastectomy-mexico-higiatechnologies-julian-rios-cantu-7716981. Accessed 06 Jan 2020

Steele, J., Gho, S., Campbell, T., Richards, C., Beirne, S., Spinks, G., Wallace, G.: The bionic bra: using electromaterials to sense and modify breast support to enhance active living. J. Rehabil. Assistive Technol. Eng. 5, 205566831877590 (2018)

Hu, H.: Auxetic textile materials—a review. J. Text. Eng. Fashion Technol. 1(1) (2016)
Copyright information

© 2021 The Author(s), under exclusive license to Springer Nature Singapore Pte Ltd.
About this paper
Cite this paper
Amin, T., Puntambekar, T., Ravisankar, D. (2021). Brassiere: Modern Approach to an Age-Old Problem. In: Chakrabarti, A., Poovaiah, R., Bokil, P., Kant, V. (eds) Design for Tomorrow—Volume 3. Smart Innovation, Systems and Technologies, vol 223. Springer, Singapore. https://doi.org/10.1007/978-981-16-0084-5_8
DOI: https://doi.org/10.1007/978-981-16-0084-5_8

Published:

Publisher Name: Springer, Singapore

Print ISBN: 978-981-16-0083-8

Online ISBN: 978-981-16-0084-5

eBook Packages: EngineeringEngineering (R0)