Abstract

The word sensor simply illustrates the conversion of non-electrical signal, physical or chemical quantity into an electrical signal and the measuring quantity by it is called the measurand. There are many autonomous devices using sensors with cluster of networks and spatially distributed network to provide more facility (Rowayda and Sadek in Future Comput. Inf. J. 3(2):166–177, 2018) (Bosman et al. in Inf. Fusion 33:41–56, 2017) [1, 2]. A routine protocol in WSN is enhanced to hierarchical-based routine protocol because of its energy-saving capability, network scalability, and network topology stabilities (Zhang et al. in J. Softw. Eng. Appl. 03(12):1167–1171, 2010) [3]. This sensor will not pose high SNR as compared to Arduino/DS18B20 temperature sensors and because the use of an optimal dynamic stochastic resonance (SR) processing method is introduced to improve the SNR of the receiving signal under certain conditions, which is not been done in others. SNR = (10 log s/n) in db, where σ =1 or 0.1 or 0.01 depending on various circumstances which is quiet low as compared to other sensor noise ratios. As per result, perspective pulling sensor data from the sensor approximately every 4 s got a lot of errors throughout the day (Cheng and Chang in Expert Syst. Appl. 39(10):9427–9434, 2012) [4]. WSN is emerging as a popular and essential ways of providing pervasive computing environment for numerous applications. There are periods of times where it can go several minutes before getting an error-free value. Similarly, it can also go several hours and not have any errors, so it is very intermittent. The errors range from "no sensors found" to CRC errors. These problems will be removed in this sensor because use of DSR and percentage of error will fall to ~0.001–1% only depending on variable weather, location, and environment.
Keywords
Spatially

Autonomous

Topology

Pervasive

Scalability

Cluster

Stochastic)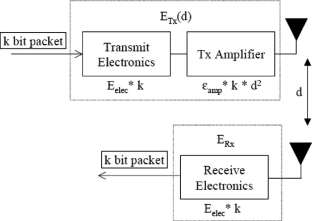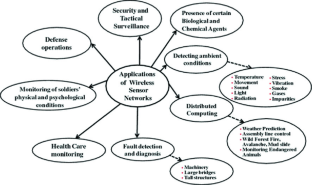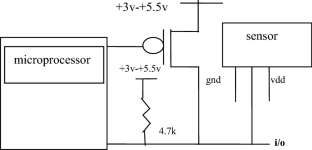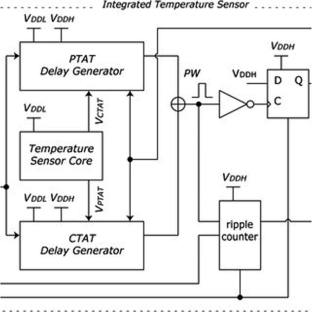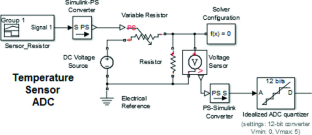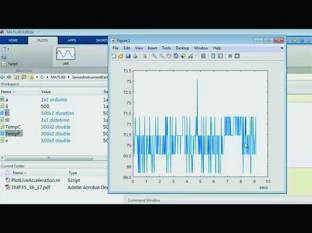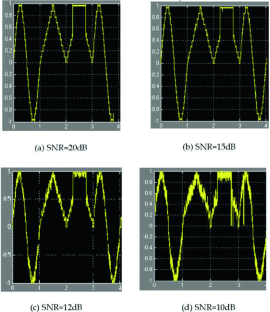 References
Sadek, R.A.: hybrid energy aware clustered protocol for IoT heterogeneous network. Future Comput. Inf. J. 3(2), 166–177 (May, 2018)

Bosman, H.H.W.J., Iacca, G., Tejada, A., Wortche, H.J., Liotta, A.: Spatialy anomaly detection in sensor networks using neighbourhood information. Inf. Fusion 33, 41–56 (1, Jan 2017)

Zhang, Z., Zhao, H., Zhu, J., Li, D.: Research on wireless sensor networks topology models. J. Softw. Eng. Appl. 03(12), 1167–1171 (2010)

Cheng, S.T., Chang, T.Y.: An adaptive learning scheme for load balancing with zone partition in multi sink wireless sensor network. Expert Syst. Appl. 39(10), 9427–9434 (2012)

Aghdam, S.M., Khansari, M., Rabiee, H.R., Salehi, M.: 'WCCP' acongestion control protocol for wireless multimedia communication in sensor network 13, 516–534 (2014)

Magno, M., Boyle, D., Brunelli, D., O'Flynn, B., Popovici, E., Benini, L.: Extended wireless monitoring through intelligent hybrid energy supply. IEEE Trans. Ind. Electron. 61(4), 1871 (2014)

Carlos-Mancilla, M., Olascuagacabrera, J.G., Lopez-Mellado, E., Mendez-Vazquez, A.: Design and implementation of a robust wireless sensor network. In: in Proceedings of the 23rd International Conference on Electronics, Communication and Computing (CONIELECOMP '13'), pp. 230–235. Cholula, Mexico (March, 2013)

Ciccozzi, F., Crnkovic, I., Di Ruscio, D., Malavolta, I., Pelliccione, P., Spalazzese, R.: Model driven engineering for mission critical IoT system. IEEE Softw. 34(1), 46–53 (2017)

Iacca, G.: Distributed optimization in wireless sensor networks-an island network framework. Soft Comput. 17(12), 2257–2277 (2018)

Scincalepore, S., Piro, G., Boggia, G., Griecco, L.A.: Application of IEEE 802.15.4 Security procedures in open WSN protocol stack. IEEE Stand. Educ. E-Mag. 2(4), 4th quarter (2014)

Mamun, Q.: A qualitative comparison of different logical topologies for wireless sensor network. Sensors 12(11), 14887–14913 (2012)
Copyright information

© 2021 The Editor(s) (if applicable) and The Author(s), under exclusive license to Springer Nature Singapore Pte Ltd.
About this paper
Cite this paper
Singh, P., Saxena, M. (2021). Design and Development of Wireless Sensor for Variable Temperature and for Various Security Purposes. In: Senjyu, T., Mahalle, P.N., Perumal, T., Joshi, A. (eds) Information and Communication Technology for Intelligent Systems. ICTIS 2020. Smart Innovation, Systems and Technologies, vol 195. Springer, Singapore. https://doi.org/10.1007/978-981-15-7078-0_57
DOI: https://doi.org/10.1007/978-981-15-7078-0_57

Published:

Publisher Name: Springer, Singapore

Print ISBN: 978-981-15-7077-3

Online ISBN: 978-981-15-7078-0