Abstract

This paper investigates the most essential issues behind the ongoing U.S.-China trade war. In addition to the apparent bilateral trade imbalance, China's status as a non-market economy, as labelled by the Trump administration, is one of the most fundamental reasons that the United States triggered the U.S.-China trade war. Accordingly, America's most pressing request is to urge China to implement further structural reform. This paper argues that the current Chinese economy is quickly becoming a modern market economy with a unique Chinese character. This is evident from the ongoing structural reform to create a competitive environment between state-owned enterprises (SOEs) and private enterprises, and through a further opening-up of the market by guaranteeing a wider and deeper market access for inbound foreign direct investment (FDI).
This article is originally published in Asian Economic Papers, 2020.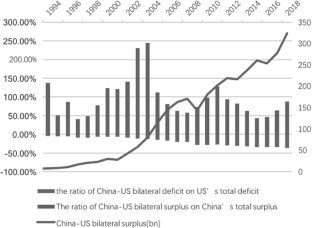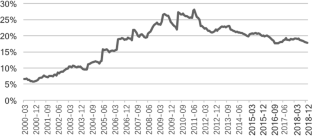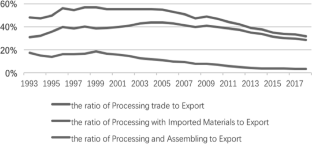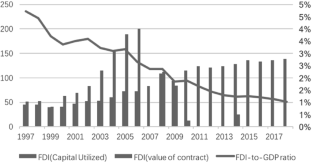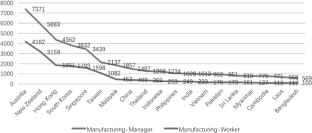 Notes
1.

This is especially true before 2006 in which The PBoC required that all firms have to exchange their US dollar earning obtained from international trade for RMB. During 2006–2012 PBoC allowed large firms or experienced firms to retain USD earnings but small firms are still required to sell their earned US dollars to the states. After 2012, PBoC phased out such a regulation (See related announcement in State Administration of Foreign Reserve of China on Apr. 16, 2012). But many Chinese firms still self-select to exchange earned US dollars for RMB due to the expectation of RMB appreciation.

2.

3.

4.

5.

Trump administration lower the criterion to two percent in early 2019. But even so, China's ratio of current account surplus to GDP is still lower than this threshold.
Copyright information

© 2020 Springer Nature Singapore Pte Ltd.
About this chapter
Cite this chapter
Yu, M. (2020). The Status of China's Market Economy and Structural Reforms: Essentials Behind the China-U.S. Trade War. In: China-US Trade War and Trade Talk. Springer, Singapore. https://doi.org/10.1007/978-981-15-3785-1_5