Abstract

The paper aims to study the co-evolution dynamics of human capital and innovative firms by means of an evolutionary game theory model. We analyze the properties of the model, showing that if the demand for skilled labor is higher than its supply, then innovative firms may have an incentive to become non-innovative and stop hiring skilled workers. If, by contrast, the supply of skilled labor is higher than its demand, then there could be incentives for non-innovative firms to become innovative. Then, we introduce the dynamic extension of the model, applying a replicator dynamics equation for the fraction of innovative firms and the fraction of skilled workers. The steady states of the system are identified and as the most interesting one, the interior steady state, is discussed. Subsequently some simplified versions of the model are proposed and studied. By means of such analysis, we claim that a policy oriented to increasing the stock of skilled labor can set the economy on a positive path towards technological development.
Keywords
Behavioral macroeconomics

Economic growth

Evolutionary dynamics

Innovative firms

Skilled labor
JEL Codes:
Laura Policardo: Opinions expressed in this publication are those of the authors and do not necessarily reflect the official opinion of the Italian Agenzia delle Dogane e dei Monopoli.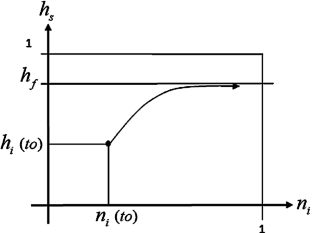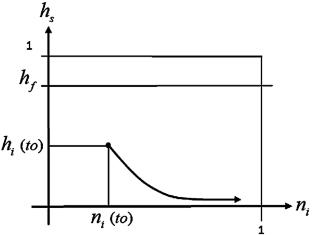 Notes
1.

In the sophisticated context of firms' evolutionary theory the idea of Nelson and Phelps (1966) is referred to, created in the macroeconomic sphere, that "internal" knowledge is needed to absorb new knowledge produced outside, showing a kind of inverse causal process between intellectual capital and innovation.

2.

3.

For a broad overview of the topic on nonlinear economic dynamics, see Matsumoto et al. (2018).
References
Acemoglu, D. (1997). Training and innovation in an imperfect labor market. Review of Economic Studies, 64, 445–64.

Acemoglu, D. (1998). Why do new technologies complement skills? Directed technical change and wage inequality. Quarterly Journal of Economics, 113(4), 1055–1089.

Acemoglu, D. (2002). Technical change, inequality and the labor market. Journal of Economic Literature, 40, 7–72.

Acemoglu, D., & Restrepo, P. (2018). Artificial intelligence, automation and work (NBER Working Paper No. 24196). National Bureau of Economic Research, Inc.

Accinelli, E., & Sánchez Carrera, E. (2011). Strategic complementarities between innovative firms and skilled workers: The poverty trap and the policymaker's intervention. Structural Change and Economic Dynamics, 22(1), 30–40.

Accinelli, E., & Sánchez Carrera, E. (2012). The evolutionary game of poverty traps. The Manchester School, 80(4), 381–400.

Aghion, P. (2006). On institutions and growth. In T. S. Eicher & C. García-Peñalosa (Eds.). Institutions, development, and economics growth. Cambridge: The MIT Press.

Amendola, M., & Gaffard, J. L. (1988). The innovative choice. Oxford: Basil Blackwell.

Autor, D., Katz, L., & Krueger, A. (1998). Computing inequality: Have computers changed the labor market?. Quarterly Journal of Economics, 113(4), 1169–1213.

Barney, J. (1991). Firm resources and sustained competitive advantage. Journal of Management, 17, 99–120.

Bowles, S., Gintis, H., & Osborne, M. (2001). The determinants of earnings: A behavioral approach. Journal of Economics Literature, 39(4), 1137–1176.

Caselli, F. (1999). Technological revolutions. American Economic Review, 89, 78–102.

Card, D., & DiNardo, J. (2002). Skill-biased technological change and rising wage inequality: Some problems and puzzles. Journal of Labor Economics, 20(4), 733–783.

Gould, E. (2002). Rising wage inequality, comparative advantage, and the growing importance of general skills in the United States. Journal of Labor Economics, 20, 105–47.

Griliches, Z. (1969). Capital-skill complementarity. Review of Economics and Statistics, 51(4), 465–468.

Grossman, G. M., & Helpman, E. (1991). Innovation and growth in the global economy. Cambridge, MA: MIT Press.

Guerrini, L., Matsumoto, A., & Szidarovszky, F. (2019). Neoclassical growth model with two fixed delays. Metroeconomica, 70, 423–441.

Hitt, M. A., Biermant, L., Shimizu, K., & Kochhar, R. (2001). Direct and moderating effects of human capital on strategy and performance in professional service firms: A resource-based perspective. Academy of Management Journal, 44(1), 13–28.

Hornstein, A., Krusell, P., & Violante, G. L. (2005). The effects of technical change on labor market inequalities. In P. Aghion & S. Durlauf (eds.). Handbook of economic growth, vol. 1, Part B (pp. 1275–1370). Elsevier.

Krusell, P., Ohanian, L., Rios-Rull, J., & Violante, G. (2000). Capital-skill complementarity and inequality: A macroeconomic analysis. Econometrica, 68(5), 1029–1053.

Matsumoto, A., & Szidarovszky, F. (2020). Delay growth model augmented with physical and human capitals. Chaos Solitons & Fractals, 130. https://doi.org/10.1016/j.chaos.2019.109452

Matsumoto, A., & Szidarovszky, F. (2018). Dynamic oligopolies with time delays. Singapore: Springer.

Matsumoto, A., Szidarovsky, F., & Asada, T. (2018). Essays in economic dynamics: Theory, simulation analysis, and methodological studies. Singapore: Springer.

Nelson, R., & Phelps, E. (1966). Investments in human capital, technological diffusion, and economic growth. American Economic Review, 56, 69–75.

Risso, A., & Sanchez Carrera, E. (2019). On the impact of innovation and inequality in economic growth. Economics of Innovation and New Technology, 28(1), 64–81.

Romer, P. (1990). Endogenous technological change. Journal of Political Economy, 98, S71–S102.

Sanchez Carrera, E. (2019). Evolutionary dynamics of poverty traps. Journal of Evolutionary Economics, 29(2), 611–630.

Welch, F. (1970). Education in production. Journal of Political Economy, 78, 3–59.
Acknowledgements

We benefitted from discussions and comments from Costas Azariadis, Gian Italo Bischi, Sebastian Ille, Akio Matsumoto, Lionello F. Punzo, Ferenc Szidarovszky and Laura Veldkamp. We thank the anonymous reviewers for their constructive comments, which helped us to improve the manuscript. We would like to thank the Research Workgroup GEU at DESP-University of Urbino Carlo Bo, Italy. We would also like to thank the Research Workgroup on Seminario de Investigacion y Estudio en Teoria Economica at the Department of Mathematical Economics, University of San Luis Potosi, and SNI-CONACYT Mexico. This research work has been developed in the framework of the research project on "Models of behavioral economics for sustainable development" financed by DESP- University of Urbino Carlo Bo. The usual disclaimer applies.
Copyright information

© 2020 Springer Nature Singapore Pte Ltd.
About this chapter
Cite this chapter
Sanchez Carrera, E.J., Policardo, L., García, A., Accinelli, E. (2020). A Co-evolutionary Model for Human Capital and Innovative Firms. In: Szidarovszky, F., Bischi, G. (eds) Games and Dynamics in Economics. Springer, Singapore. https://doi.org/10.1007/978-981-15-3623-6_2