Abstract

With the continuous development of various cutting-edge technologies, the concept of smart cities has become increasingly hot in recent years. It will be the future direction of the development of cities. This chapter is the general chapter of the book. In the chapter, the big data forecasting technology is used as the basic point to elaborate and analyze from the aspects of smart grid and buildings, smart traffic, and smart environment. In each part, the relevant research significance and technical characteristics are described. Then, from the perspective of bibliometrics, this book reviews the domestic and foreign research on big data forecasting technology in smart cities. It can be seen from the literature analysis that the big data forecasting technology of smart cities is still in its infancy, and the research work of this book has extremely high academic value.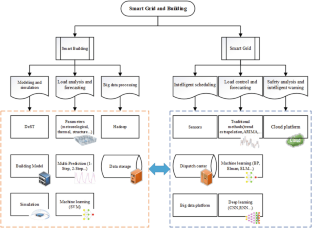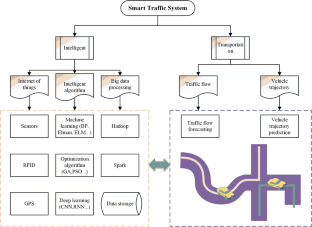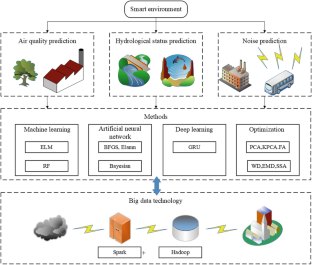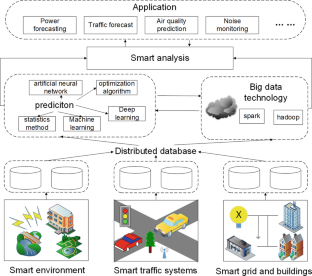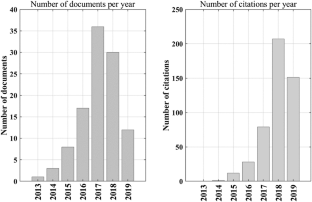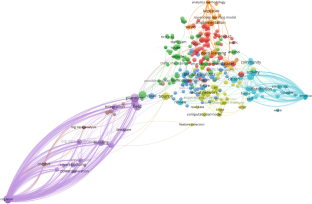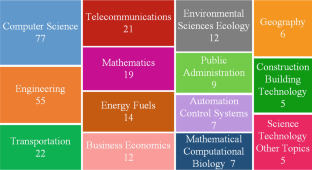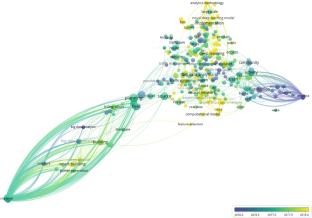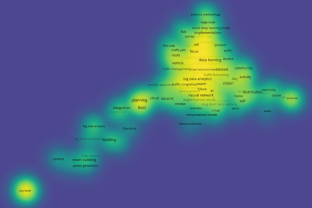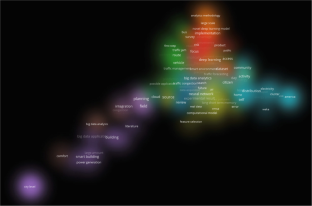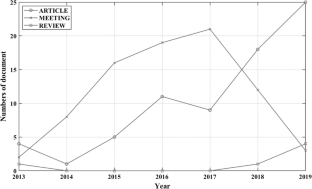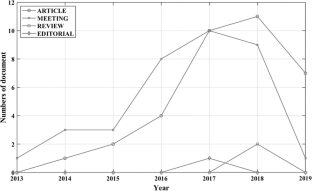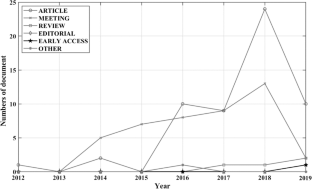 References
Adankon MM, Cheriet M (2002) Support Vector Machine. Computer Science 1(4):1–28

Akaike H (1969) Fitting autoregressive models for prediction. Annals of the Institute of Statistical Mathematics 21(1):243–247

Akaike H (1987) Factor analysis and AIC. Psychometrika 52(3):317–332

Akhtar S, Rozi S (2009) An autoregressive integrated moving average model for short-term prediction of hepatitis C virus seropositivity among male volunteer blood donors in Karachi, Pakistan. World Journal of Gastroenterology 15(13):1607–1612

Aldegheishem A, Yasmeen H, Maryam H, Shah MA, Mehmood A, Alrajeh N et al (2018) Smart road traffic accidents reduction strategy based on intelligent transportation systems (TARS). Sensors 18(7):1983

Alvear O, Calafate C, Cano JC, Manzoni P (2018) Crowdsensing in smart cities: Overview, platforms, and environment sensing issues. Sensors 18(2):460

Anthopoulos L, Fitsilis P (2013) Using classification and roadmapping techniques for smart city viability's realization. Electronic Journal of e-Government 11(2):326–336

Arafah Y, Winarso H (2017) Redefining smart city concept with resilience approach. IOP Conference Series: Earth Environmental Science 70:012065

Cocchia, A. (2014). Smart and digital city: A systematic literature review.

Eren L, Devaney MJ (2004) Bearing damage detection via wavelet packet decomposition of the stator current. IEEE Transactions on Instrumentation Measurement 53(2):431–436

Gao XZ, Gao XM, Ovaska SJ (1996) A modified Elman neural network model with application to dynamical systems identification. In: IEEE International Conference on Systems

Graves, A. (2012). Long Short-Term Memory.

Gupta P, Chauhan S, Jaiswal MP (2019) Classification of smart city research - A descriptive literature review and future research agenda. Information Systems Frontiers 21(1)

Huang GB, Zhu QY, Siew CK (2006) Extreme learning machine: Theory and applications. Neurocomputing 70(1):489–501

Huang NE, Zheng S, Long SR, Wu MC, Shih HH, Zheng Q et al (1998) The empirical mode decomposition and the Hilbert spectrum for nonlinear and non-stationary time series analysis. Proceedings Mathematical Physical Engineering Sciences 454(1971):903–995

Huang R, Lifeng XI, Xinglin LI, Liu RC, Qiu H et al (2007) Residual life predictions for ball bearings based on self-organizing map and back propagation neural network methods. Mechanical Systems Signal Processing 21(1):193–207

Kennedy, J., & Eberhart, R. (2002). Particle swarm optimization. In Icnn95-international Conference on Neural Networks.

Khajenasiri I, Estebsari A, Verhelst M, Gielen G (2017) A review on internet of things solutions for intelligent energy control in buildings for smart city applications. Energy Procedia 111:770–779

Krizhevsky, A., Sutskever, I., & Hinton, G. E. (2012). ImageNet classification with deep convolutional neural networks. In International Conference on Neural Information Processing Systems.

Krogh A, Larsson B, Von HG, Sonnhammer EL (2001) Predicting transmembrane protein topology with a hidden Markov model: Application to complete genomes. Journal of Molecular Biology 305(3):567–580

Kyriazopoulou, C. (2015). Smart city technologies and architectures: A literature review. In International Conference on Smart Cities & Green ICT Systems.

Liu Y, Zhang S, Liu L, Wang X, Huang H (2015) Research on urban flood simulation: A review from the smart city perspective. Progress in Geography 34(4):494–504

Maulik U, Bandyopadhyay S (2000) Genetic algorithm-based clustering technique. Pattern Recognition 33(9):1455–1465

Neusser, K. (2016). Autoregressive moving-average models.

Öberg C, Graham G, Hennelly P (2017) Smart cities. IMP Journal 11(3):468–484

Pablo C, Alfonso G-B, Sara R, Corchado JM (2018) Tendencies of technologies and platforms in smart cities: A state-of-the-art review. Wireless Communications Mobile Computing 2018:1–17

Pati, Y. C., Rezaiifar, R., & Krishnaprasad, P. S. (2002). Orthogonal matching pursuit: Recursive function approximation with applications to wavelet decomposition. In Conference on Signals, Systems & Computers.

Shakarami MR, Davoudkhani IF (2016) Wide-area power system stabilizer design based on Grey Wolf Optimization algorithm considering the time delay. Electric Power Systems Research 133:149–159

Silvestre BS, Dyck B (2017) Enhancing socio-ecological value creation through Sustainable Innovation 2.0: Moving away from maximizing financial value capture. Journal of Cleaner Production 171:1593–1604

Souza JTD, Francisco ACD (2019) Data mining and machine learning to promote smart cities: A systematic review from 2000 to 2018. Sustainability 11

Stephan KE, Wddaunizeau P (2014) Bayesian model selection for group studies. Neuroimage 84(4):971–985

Svetnik V, Liaw A, Tong C, Culberson JC, Sheridan RP, Feuston BP (2003) Random forest: A classification and regression tool for compound classification and QSAR modeling. Journal of Chemical Information Computer Sciences 43(6):1947

Van Bastelaer, B. (1998). Digital cities and transferability of results. In 4th EDC Conference on digital cities, Salzburg (pp. 61–70).

Winden WV, Buuse DVD (2017) Smart city pilot projects: exploring the dimensions and conditions of scaling up. Journal of Urban Technology 24(4):1–22

Wold S, Esbensen K, Geladi P (1987) Principal component analysis. Chemometrics Intelligent Laboratory Systems 2(1):37–52

Yan, M., Li, X., Lai, L. L., & Xu, F. (2017). Energy internet in smart city review. In International Conference on Wavelet Analysis & Pattern Recognition.
Copyright information

© 2020 Springer Nature Singapore Pte Ltd. and Science Press
About this chapter
Cite this chapter
Liu, H. (2020). Key Issues of Smart Cities. In: Smart Cities: Big Data Prediction Methods and Applications. Springer, Singapore. https://doi.org/10.1007/978-981-15-2837-8_1
DOI: https://doi.org/10.1007/978-981-15-2837-8_1

Published:

Publisher Name: Springer, Singapore

Print ISBN: 978-981-15-2836-1

Online ISBN: 978-981-15-2837-8

eBook Packages: Computer ScienceComputer Science (R0)