Abstract

Leiomyoma, often called as myoma, is the most common benign neoplasm in the female genital tract [1]. It is estimated to be caused by oestrogens and progesterones which proliferate tumour growth. Hence, fibroids are a rare occurrence before menarche and reduce after menopause.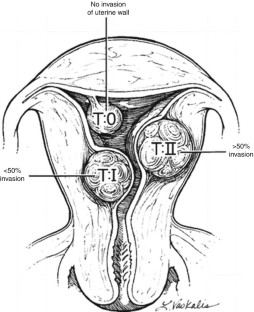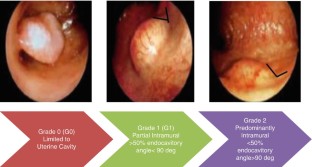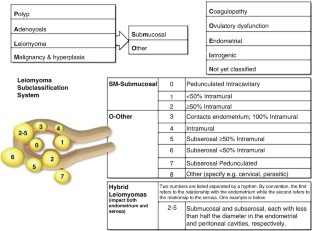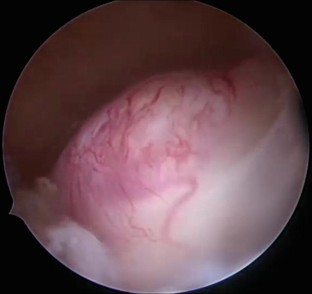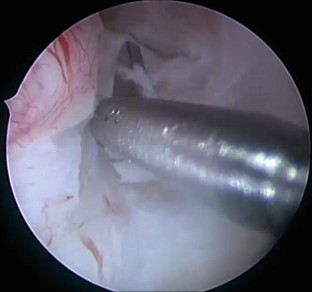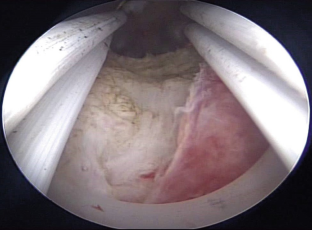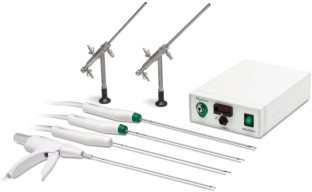 References
Lumsden MA, et al. Fibroids: diagnosis and management. BMJ. 2015;h4887:351.

Baird D, et al. High cumulative incidence of uterine leiomyoma in black and white women: ultrasound evidence. Am J Obstet Gynecol. 2003;188(1):100–7.

Stewart EA. Uterine fibroids. Lancet. 2001;357(9252):293–8. 5.

Day BD, Dunson DB, Hill MC, et al. High cumulative incidence of uterine leiomyoma in black and white women: ultrasound evidence. Am J Obstet Gynecol. 2003;188(1):100–7.

Elugwaraonu O, Okojie AIO, Okhia O, Oyadoghan GP. The incidence of uterine fibroid among reproductive age women. IJBAIR. 2013;2(3):55–60.

Garg R. Two uncommon presentation of cervical fibroids People's J Sci Res 2012; 5(2).

Srilatha J, et al. Int J Reprod Contracept Obstet Gynecol. 2017;6(12):5247–50.

Munusamy MM, et al. Int J Reprod Contracept Obstet Gynecol. 2017;6(12):5596–601.

Parazzini F, Tozzi L, Bianchi S. Pregnancy outcome and uterine fibroids. Best Pract Res Clin Obstet Gynaecol. 2016;34:74–84.

Bettocchi S, Siristatidis C, Pontrelli G, et al. The destiny of myomas: should we treat small submucous myomas in women of reproductive age? Fertil Steril. 2008;90:905–10.

Wamsteker K, et al Emanuel MH, de Kruif JH (1993) Transcervical hysteroscopic resection of submucous fibroids for abnormal uterine bleeding: results regarding the degree of intramural extension. Obstet Gynecol 82(5):736–740.

Munro MG, Critchley HO, Broder MS, Fraser ISFIGO. Working Group on Menstrual Disorders.FIGO classification system (PALM-COEIN) for causes of abnormal uterine bleeding in nongravid women of reproductive age. Int J Gynaecol Obstet. 2011;113:1–2.

Lasmar, et al. Submucous myomas: a new presurgical classification to evaluate the viability of hysteroscopic surgical treatment—preliminary report. J Minim Invasive Gynecol. 2005;12:308–11.

Lasmar RB, Xinmei Z, Indman PD, Celeste RK, Di Spiezio Sardo A. Feasibility of a new system of classification of submucous myomas: a multicenter study. Fertil Steril 2011; 95(6):2073-2077. doi: https://doi.org/10.1016/j.fertnstert.2011.01.147. Epub 2011 Feb 21.

Xu H, Lin J, Chen XZ, Zhang XM. Evaluation of a self-defined classification of uterine submucous myomas for guiding transcervical hysteroscopic electric resection. Zhonghua Yi Xue Za Zhi. 2008;88(1):22–4.

Buttram VC Jr, Reiter RC. Uterine leiomyomata: etiology, symptomatology, and management. Fertil Steril. 1981;36:433–45.

Coronado GD, Marshall LM, Schwartz SM. Complications in pregnancy, labor, and delivery with uterine leiomyomas: a population-based study. Obstet Gynecol. 2000;95:764–9.

Lyons EA, et al. Characterization of subendometrial myometrial contractions throughout the menstrual cycle in normal fertile women. Fertil Steril. 1991;55(4):771–4.

Richards PA, Richards PD, Tiltman AJ. The ultrastructure of fibromyomatous myometrium and its relationship to infertility. Hum Reprod Update. 1998;4(5):520–5.

Yoshino O, et al. Decreased pregnancy rate is linked to abnormal uterine peristalsis caused by intramural fibroids. Hum Reprod. 2010;25(10):2475–9.

Ben-Nagi J, et al. Endometrial implantation factors in women with submucous uterine fibroids. Reprod Biomed Online. 2010;21(5):610–5.

Cakmak H, Taylor HS. Implantation failure: molecular mechanisms and clinical treatment. Hum Reprod Update. 2011;17(2):242–53.

Rackow BW, Taylor HS. Submucosal uterine leiomyomas have a global effect on molecular determinants of endometrial receptivity. Fertil Steril. 2010;93(6):2027–34.

Casini ML, Rossi F, Agostini R, Unfer V. Effects of the position of fibroids on fertility. Gynecol Endocrinol. 2006;22(2):106–9.

Lumsden MA, Wallace EM. Clinical presentation of uterine fibroids. Baillieres Clin Obstet Gynaecol. 1998;12(2):177–95.

Pritts EA, Parker WH, Olive DL. Fibroids and infertility: an updated systematic review of the evidence. Fertil Steril. 2009;91:1215–23.

Deligdish L, Loewenthal M. Endometrial changes associated with myomata of the uterus. J Clin Pathol. 1970;23:676–80.

Farquhar C, Ekeroma A, Furness S, Arroll B. A systematic review of transvaginal ultrasonography, sonohysterography and hysteroscopy for the investigation of abnormal uterine bleeding in premenopausal women. Acta Obstet Gynecol Scand. 2003;493–504(SR):82.

Schwarzler P, Concin H, Bosch H, et al. An evaluation of sonohysterography and diagnostic hysteroscopy for the assessment of intrauterine pathology. Ultrasound Obstet Gynecol. 1998;11(5):337–42.

Dijkhuizen FP, De Vries LD, Mol BW, et al. Comparison of transvaginal ultrasonography and saline infusion sonography for the detection of intracavitary abnormalities in premenopausal women. Ultrasound Obstet Gynecol. 2000;15(5):372–6. 29.

Neuwirth RS, Amin HK. Excision of submucus fibroids with hysteroscopic control. Am J Obstet Gynecol. 1976;126:95–9.

Preutthipan S, Herabutya Y. A randomized controlled trial of vaginal misoprostol for cervical priming before hysteroscopy. Obstet Gynecol. 1999;94:427–30.

Crane JM, Healey S. Use of misoprostol before hysteroscopy: a systematic review. J Obstet Gynaecol Can. 2006;28:373–9.

Ribeiro A. Use of misoprostol prior to hysteroscopy in postmenopausal women: a randomized, placebo-controlled clinical trial. J Minim Invasive Gynecol. 2008;15:67–73.

ACOG Committee on Practice Bulletins--Gynecology. ACOG practice bulletin No. 104: antibiotic prophylaxis for gynecologic procedures. Obstet Gynecol. 2009;113:1180–9.

Donnez J, Schrurs B, Gillerot S, Sandow J, Clerckx F. Treatment of uterine fibroids with implants of gonadotropin-releasing hormone agonist: assessment by hysterography. Fertil Steril. 1989;51:947–50.

Phillips DR, Nathanson HG, Milim SJ, Haselkorn JS. The effect of dilute solution on the force needed for cervical dilatation: a randomized controlled trial. Obstet Gynecol. 1997;89:507–11.

Vercellini P, Oldani S, Yaylayan L, Zaina B, De Giorgi O, Crosignani PG. Randomized comparison of vaporizing electrode and cutting loop for endometrial ablation. Obstet Gynecol. 1999;94:521–7.

Bradley LD. Complications in hysteroscopy: prevention, treatment and legal risk. Curr Opin Obstet Gynecol. 2002;14:409–15.

Ayus JC, Wheeler JM, Arieff AI. Postoperative hyponatremic encephalopathy in menstruant women. Ann Intern Med. 1992;117:891–7.

Laganà AS, et al. Management of asymptomatic submucous myomas in women of reproductive age: A Consensus Statement from the Global Congress on Hysteroscopy Scientific Committee. J Minim Invasive Gynecol. 26(3):381–3.

Emanuel MH, Wamsteker K. The intra uterine morcellator: a new hysteroscopic operating technique to remove intrauterine polyps and myomas. J Minim Invasive Gynecol. 2005;12:62–6.

Haimovich S, et al. Office hysteroscopic laser enucleation of submucous myomas without mass extraction: a case series study. Biomed Res Int. 2015;2015:905204.
Copyright information

© 2021 Springer Nature Singapore Pte Ltd.
About this chapter
Cite this chapter
Balkawade, N.U. (2021). Submucous Myoma and Hysteroscopy. In: Tandulwadkar, S., Pal, B. (eds) Hysteroscopy Simplified by Masters. Springer, Singapore. https://doi.org/10.1007/978-981-15-2505-6_14
DOI: https://doi.org/10.1007/978-981-15-2505-6_14

Published:

Publisher Name: Springer, Singapore

Print ISBN: 978-981-15-2504-9

Online ISBN: 978-981-15-2505-6

eBook Packages: MedicineMedicine (R0)