Abstract

Human trafficking, drug trafficking, black marketing, and other cross-border terrorist activities in the border region have turned the border security as the foremost concern for every nation. Huge amount of money is being spent every year for the appointment of special force to monitor border region for 24 h × 365 days which is a tough task in all weathering conditions. On the contrary, an automatic security system will guard the border continuously without boredom. An intelligent border security system is proposed in this paper. The network has three stages of security: underground, ground, and air interface. In underground, vibration and pressure sensing wireless sensors are penetrated and those are capable to provide information about any moving object on the ground. In the ground interface, infrared IP camera capable of capturing image of the intruder at both night and day time is positioned in triangular geometry. To detect any flying object, radars are positioned. This detected information will be transmitted to the central base station through either optical fiber or microwave link. Getting any alarm of pedestrian detection, central station controller can visualize the specific area through IR-IP camera and border security forces may be sent to the specific region immediately.
Keywords
IP-IR camera

MTI radar

Pedestrian detection

Smart border security

Wireless sensor network (WSN)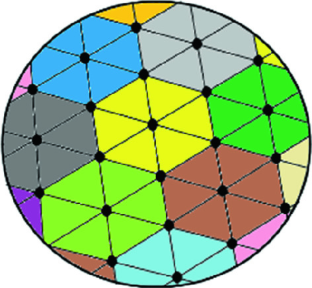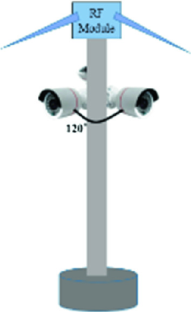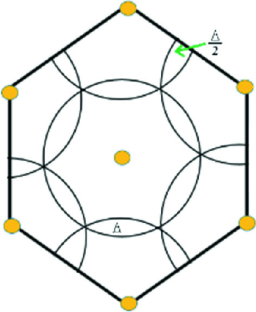 References
Côté-Boucher, K., Infantino, F., Salter, M.B.: Border security as practice: an agenda for research. Security Dialogue 45(3), 195–208 (2014). https://doi.org/10.1177/0967010614533243

Lapid, Y.: Introduction. Identities, borders, orders: nudging international relations theory in a new direction. In: Identities, Borders, Orders. Rethinking International Relations Theory, pp. 1–20 (2001)

Amoore, L.: Biometric borders: governing mobilities in the war on terror. Polit. Geogr. 25(3), 336–351 (2006). https://doi.org/10.1016/j.polgeo.2006.02.001

Wasem, R.E.: U.S. Immigration policy: chart book of key trends. CRS Report R42988 (2013)

Patrol, US Border: Total Illegal Alien Apprehensions by Fiscal Year, pp. 1–3 (2014)

Kandel, W.A., Wasem, R.E.: U.S. Immigration policy: chart book of key trends. CRS Report R42988 (2016)

Country Narratives: Trafficking in Persons Report. Department of State, United States of America (2017)

BIPSS: Human Trafficking: A Security Concern for Bangladesh. Issue Brief (9), Available at http://www.bipss.org.bd (2011)

Country Paper: Combating Trafficking of Women and Children in South Asia, p. 17. Bangladesh (2002)

Cornelius, W.A.: From sojourners to settlers: the changing profile of Mexican migration to the United States. Americas Program No. 86, Stanford University (1986)

Burgoon, J.K., Buller, D.B.: Interpersonal Deception Theory. Wiley, Inc. (2008)

Derrick, D.C., Elkins, A.C., Nunamaker Jr., J.F., Zeng, D.D., Burgoon, J.K.: Border security credibility assessments via heterogeneous sensor fusion. IEEE Intell. Syst. 25(3), 41–49 (2010). https://doi.org/10.1109/MIS.2010.79

Cervera, M.A., Ginesi, A., Eckstein, K.: Satellite-based vessel automatic identification system: a feasibility and performance analysis. Int. J. Satell. Commun. Network. 29(2), 117–142 (2011). https://doi.org/10.1002/sat.957

ABI Research: High precision GNSS Market set to increase almost 100% by 2016 (2011). Available at https://www.abiresearch.com/press/high-precision-gnss-market-set-to-increase-almost-/. Accessed on 03 July 2017

Kämppi, P., Rajamäki, J., Guinness, R.: Information security risks for satellite tracking. Int. J. Comput. Commun. 3(1), 9–16 (2009)

Yick, J., Mukherjee, B., Ghosal, D.: Wireless sensor network survey. Comput. Netw. 52, 2292–2330 (2008). https://doi.org/10.1016/j.comnet.2008.04.002

Musaloiu, E.R., Terzis, A., Szlavecz, K., Szalay, A., Cogan, J., Gray, J.: Life under your feet: a wireless soil ecology sensor network. In: Proceedings of the 3rd Workshop on Embedded Networked Sensors (2006)

Ramesh, M.V.: Wireless sensor network for disaster monitoring. Wirel. Sens. Netw. Appl. Centr. Des. (2010)

Ali, M., Sai Kumar, R.: Real-time support and energy efficiency in wireless sensor networks. In: School of Information Science, Computer and Electrical Engineering, Halmstad University, Sweden (2008)

Bulbul, A.A.M., Rahman, M.M., Moniruzzaman, M.: Balancing network load and resources to optimize energy consumption in homogeneous wireless sensor networks. Int. J. Sci. Res. Publ. 5(4), 1–6 (2015)

Rafi, R.S., Rahman, M.M., Sultana, N., Hossain, M.: Energy and coverage efficient static node deployment model for wireless sensor network. Int. J. Sci. Eng. Res. 4(4), 382–387 (2013)

Skolnik, M.I.: Introduction to radar. In: Radar Handbook 2 (1962)

Gebhardt, R., Goldberg, G., King, D., Parke, D., Priester, W.: Automatic target acquisition in mti radar system. U.S. Patent No. 3,831,174 (1974)

Franco, M.: MTI radar system. U.S. Patent No. 4,876,547 (1989)

Perazzo, T., Mao, M., Kwon, O., Majumdar, A., Varesi, J.B., Norton, P.: Infrared vision using uncooled micro-optomechanical camera. Appl. Phys. Lett. 74(23), 3567–3569 (1999). https://doi.org/10.1063/1.124163

Burley, H.A., Sweet, R.J.: Night vision system with color video camera. U.S. Patent No. 5,001,558 (1991)

Abaya, W.F., Basa, J., Sy M., Abad, A.C., Dadios, E.P.: Low cost smart security camera with night vision capability using Raspberry Pi and OpenCV. In: 2014 International Conference on Humanoid, Nanotechnology, Information Technology, Communication and Control, Environment and Management (HNICEM), IEEE, pp. 1–6, (2014) https://doi.org/10.1109/hnicem.2014.7016253

Bulbul, A.A.M., Biswas, S., Hossain, M.B., Biswas, S.: Past, present and future of mobile wireless communication. IOSR J. Electron. Commun. Eng. (IOSR-JECE), 12(5: Var. I): pp. 55–58, (2017) https://doi.org/10.9790/2834-1205015558

Bulbul, A.A.M., Hasan, M.T., Kadir, M.I., Hossain M.M., Nahid, A.A., Hasan, M.N.: High-capacity downlink for millimeter wave communication network architecture. In: Abraham, A., Dutta, P., Mandal, J., Bhattacharya, A., Dutta, S. (eds.) Emerging Technologies in Data Mining and Information Security. Advances in Intelligent Systems and Computing, vol 814. Springer, Singapore, (2019) https://doi.org/10.1007/978-981-13-1501-5_58
Copyright information

© 2020 Springer Nature Singapore Pte Ltd.
About this paper
Cite this paper
Bulbul, A.AM., Abdul Awal, M., Tariq Hasan, M., Bellal Hossain, M., Salim Ahmed, M., Iqbal, F. (2020). Multi-level Intelligent Border Security System. In: Reddy, V., Prasad, V., Wang, J., Reddy, K. (eds) Soft Computing and Signal Processing. ICSCSP 2019. Advances in Intelligent Systems and Computing, vol 1118. Springer, Singapore. https://doi.org/10.1007/978-981-15-2475-2_52
DOI: https://doi.org/10.1007/978-981-15-2475-2_52

Published:

Publisher Name: Springer, Singapore

Print ISBN: 978-981-15-2474-5

Online ISBN: 978-981-15-2475-2