Abstract

Vegetables are the major protective food in our diet, and besides providing essential nutrients, they are also the reservoirs of bioactive compounds. Bioactive compounds are the secondary metabolites that have an effect on living organisms and impart many health benefits. Most prominent bioactive compounds present in vegetables are terpenoids, carotenoids, phenolics, phytosterols, and glucosinolates. Many of these bioactive compounds are reported to possess antioxidant, immunomodulatory, anti-osteoporotic, antihypertensive, antimicrobial, antidiabetic, and anticancer properties, and are said to be effective as the reducers of cardiovascular complications. These bioactives can be extracted by various extraction techniques, and the extracted bioactives are evaluated using multiple in vitro and in vivo methods to ascertain their health benefits. This book chapter summarizes the literature available on bioactive compounds present in vegetables along with their health benefits, their extraction methods and effect of storage and processing on bioactive constituent retention.
Keywords
Antioxidant

Drying

Extraction methods

Freezing

Nutraceutical

Storage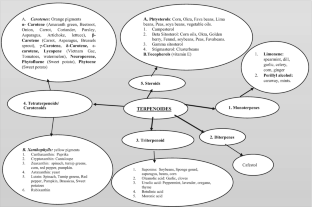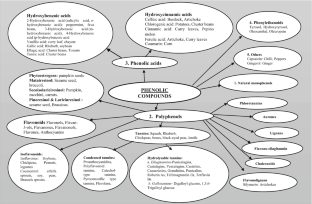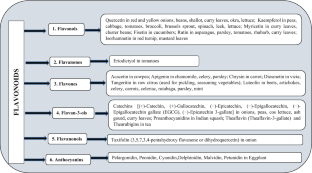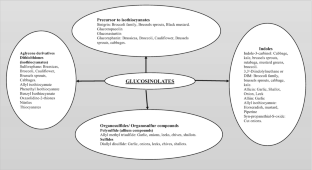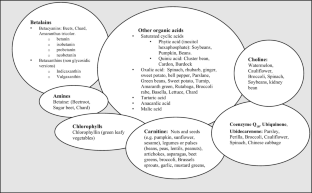 References
Abdel-Aal ES, Akhtar H, Zaheer K, Ali R (2013) Dietary sources of lutein and zeaxanthin carotenoids and their role in eye health. Nutrients 5(4):1169–1185

Adao CR, da Silva BP, Parente JP (2011) A new steroidal saponin with antiinflammatory and antiulcerogenic properties from the bulbs of Allium ampeloprasum var. porrum. Fitoterapia 82(8):1175–1180

Ademola IO, Eloff JN (2010) In vitro anthelmintic activity of Combretum molle (R. Br. ex G. Don) (Combretaceae) against Haemonchus contortus ova and larvae. Vet Parasitol 169(1–2):198–203

Adhikari R, Shruthi SD (2012) A review on medicinal importance of Basella alba L. Int J Pharm Sci Drug Res 4(2):110–114

Aguiniga-Sánchez I, Cadena-Iniguez J, Santiago-Osorio E, Gómez-García G, Mendoza-Núñez VM, Rosado-Pérez J, Soto-Hernández RM (2017) Chemical analyses and in vitro and in vivo toxicity of fruit methanol extract of Sechium edule var. nigrum spinosum. Pharm Biol 55(1):1638–1645

Ahmed D, Fatima M, Saeed S (2014) Phenolic and flavonoid contents and anti-oxidative potential of epicarp and mesocarp of Lagenaria siceraria fruit: a comparative study. Asian Pac J Trop Med 7:S249–S255

Algarra M, Fernandes A, Mateus N, de Freitas V, da Silva JCE, Casado J (2014) Anthocyanin profile and antioxidant capacity of black carrots (Daucus carota L. ssp. sativus var. atrorubens Alef.) from Cuevas Bajas, Spain. J Food Compos Anal 33(1):71–76

Ali-Shtayeh MS, Saleh AS (1999) Isolation of Pythium acanthicum, P. oligandrum, and P. periplocum from soil and evaluation of their mycoparasitic activity and biocontrol efficacy against selected phytopathogenic Pythium species. Mycopathologia 145(3):143–153

Almela L, Lopez-Roca JM, Candela ME, Alcázar MD (1990) Separation and determination of individual carotenoids in a Capsicum cultivar by normal-phase high-performance liquid chromatography. J Chromatogr A 502:95–106

Altemimi A, Lightfoot DA, Kinsel M, Watson DG (2015) Employing response surface methodology for the optimization of ultrasound assisted extraction of lutein and β-carotene from spinach. Molecules 20(4):6611–6625

Alupului A, Calinescu I, Lavric V (2012) Microwave extraction of active principles from medicinal plants. UPB Sci Bull Ser B 74(2):1454–2331

Amaro AL, Oliveira A, Almeida DP (2015) Biologically active compounds in melon: modulation by pre harvest, post-harvest, and processing factors. In: Preedy V (ed) Processing and impact on active components in food. Academic, Cambridge, pp 165–171

Andrés V, Mateo-Vivaracho L, Guillamón E, Villanueva MJ, Tenorio MD (2016) High hydrostatic pressure treatment and storage of soy-smoothies: colour, bioactive compounds and antioxidant capacity. LWT-Food Sci Technol 69:123–130

Angersbach A, Heinz V, Knorr D (2000) Effects of pulsed electric fields on cell membranes in real food systems. Innov Food Sci Emerg Technol 1(2):135–149

Aparicio-Fernandez X, Yousef GG, Loarca-Pina G, de Mejia E, Lila MA (2005) Characterization of polyphenolics in the seed coat of Black Jamapa bean (Phaseolus vulgaris L.). J Agric Food Chem 53(11):4615–4622

Araus KA, del Valle JM, Robert PS, Juan C (2012) Effect of triolein addition on the solubility of capsanthin in supercritical carbon dioxide. J Chem Thermodyn 51:190–194

Atanasov AG, Waltenberger B, Pferschy-Wenzig EM, Linder T, Wawrosch C, Uhrin P, Rollinger JM (2015) Discovery and resupply of pharmacologically active plant-derived natural products: a review. Biotechnol Adv 33(8):1582–1614

Azabou S, Abid Y, Sebii H, Felfoul I, Gargouri A, Attia H (2016) Potential of the solid-state fermentation of tomato by products by Fusarium solani pisi for enzymatic extraction of lycopene. LWT-Food Sci Technol 68:280–287

Bachok MF, Yusof BNM, Ismail A, Hamid AA (2014) Effectiveness of traditional Malaysian vegetables (ulam) in modulating blood glucose levels. Asia Pac J Clin Nutr 23(3):369–376

Badr SEA, Abdelfattah MS, El-Sayed SH, Abd El-Aziz ASE, Sakr DM (2014) Evaluation of anticancer, antimycoplasmal activities and chemical composition of guar (Cyamopsis tetragonoloba) seeds extract. Res J Pharm Biol Chem Sci 5(3):413–423

Bajaj KL, Kaur G, Chadha ML (1979) Glycoalkaloid content and other chemical constituents of the fruits of some eggplant (Solanum melongena L.) varieties. J Plant Foods 3(3):163–168

Bajer T, Bajerová P, Kremr D, Eisner A, Ventura K (2015) Central composite design of pressurised hot water extraction process for extracting capsaicinoids from chili peppers. J Food Compos Anal 40:32–38

Barba FJ, Boussetta N, Vorobiev E (2015) Emerging technologies for the recovery of isothiocyanates, protein and phenolic compounds from rapeseed and rapeseed press-cake: effect of high voltage electrical discharges. Innov Food Sci Emerg Technol 31:67–72

Barbero GF, Liazid A, Palma M, Barroso CG (2008) Ultrasound-assisted extraction of capsaicinoids from peppers. Talanta 75(5):1332–1337

Barnes S (1998) Evolution of the health benefits of soy isoflavones. Proc Soc Exp Biol Med 217(3):386–396

Beecher CW (1994) Cancer preventive properties of varieties of Brassica oleracea: a review. Am J Clin Nutr 59(5):1166S–1170S

Berg K, Zhai L, Chen M, Kharazmi A, Owen TC (1994) The use of a water-soluble formazan complex to quantitate the cell number and mitochondrial function of Leishmania major promastigotes. Parasitol Res 80(3):235–239

Bhandari PR (2012) Curry leaf (Murraya koenigii) or cure leaf: review of its curative properties. J Med Nutr Nutraceut 1(2):92

Bishop PD, Nagel CW (1984) Characterization of the condensation product of malvidin 3, 5-diglucoside and catechin. J Agric Food Chem 32(5):1022–1026

Bohlmann J, Meyer-Gauen G, Croteau R (1998) Plant terpenoid synthases: molecular biology and phylogenetic analysis. Proc Natl Acad Sci U S A 95(8):4126–4133

Bravo L (1998) Polyphenols: chemistry, dietary sources, metabolism, and nutritional significance. Nutr Rev 56:317–333

Bryant G, Wolfe J (1987) Electromechanical stresses produced in the plasma membranes of suspended cells by applied electric fields. J Membr Biol 96(2):129–139

Bystrická J, Kavalcová P, Musilová J, Vollmannová A, Tomáš TÓTH, Lenková M (2015) Carrot (Daucus carota L. ssp. sativus (Hoffm.) Arcang.) as source of antioxidants. Acta Agric Slov 105(2):303–311

Cardoso-Ugarte GA, Sosa-Morales ME, Ballard T, Liceaga A, San Martín-González MF (2014) Microwave-assisted extraction of betalains from red beet (Beta vulgaris). LWT-Food Sci Technol 59(1):276–282

Carvalho CAD, Fernandes KM, Matta SLP, Silva MBD, Oliveira LLD, Fonseca CC (2011) Evaluation of antiulcerogenic activity of aqueous extract of Brassica oleracea var. capitata (cabbage) on Wistar rat gastric ulceration. Arq Gastroenterol 48(4):276–282

Chai W, Liebman M (2005) Effect of different cooking methods on vegetable oxalate content. J Agric Food Chem 53(8):3027–3030

Chattuwatthana T, Okello E (2015) Anti-collagenase, anti-elastase and antioxidant activities of Pueraria candollei var. mirifica root extract and Coccinia grandis fruit juice extract: an in vitro study. Eur J Med Plants 5(4):318

Chen Q, Chan LL, Li ET (2003) Bitter melon (Momordica charantia) reduces adiposity, lowers serum insulin and normalizes glucose tolerance in rats fed a high fat diet. J Nutr 133(4):1088–1093

Chen CJ, Deng AJ, Liu C, Shi R, Qin HL, Wang AP (2011) Hepatoprotective activity of Cichorium endivia L. extract and its chemical constituents. Molecules 16(11):9049–9066

Christaki E, Bonos E, Florou-Paneri P (2012) Nutritional and functional properties of Cynara crops (Globe Artichoke and Cardoon) and their potential application: a review. Int J Appl Sci Technol 2(2):64–70

Ciccone MM, Cortese F, Gesualdo M, Carbonara S, Zito A, Ricci G, Riccioni G (2013) Dietary intake of carotenoids and their antioxidant and anti-inflammatory effects in cardiovascular care. Mediators Inflamm 2013:782137. https://doi.org/10.1155/2013/782137

Cichewicz RH, Thorpe PA (1996) The antimicrobial properties of chili peppers (Capsicum species) and their uses in Mayan medicine. J Ethnopharmacol 52(2):61–70

Clinical Laboratory Standards Institute (2002) Reference method for broth dilution antifungal susceptibility testing of yeasts, approved standard. CLSI document M27-A2. Clinical Laboratory Standards Institute, Wayne

Clinical Laboratory Standards Institute (2004) Method for antifungal disk diffusion susceptibility testing of yeasts. CLSI M44-A. Clinical Laboratory Standards Institute, Wayne

Clinical Laboratory Standards Institute (2008) Reference method for broth dilution antifungal susceptibility testing filamentous fungi. CLSI document M38-A2. Clinical Laboratory Standards Institute, Wayne

Clinical Laboratory Standards Institute (2012) Methods for dilution antimicrobial susceptibility tests for bacteria that grow aerobically. Approved standard-Ninth Edition, CLSI document M07-A9. Clinical Laboratory Standards Institute, Wayne

Clinical Laboratory Standards Institute (2015) Performance standards for antimicrobial disk susceptibility tests. Approved standard-Twelfth Edition, CLSI document M02-A12. Clinical Laboratory Standards Institute, Wayne

Cools K, Vicente A, Terry LA (2011) Methodologies for extraction, isolation, characterization and quantification of bioactive compounds. In: Terry L (ed) Health-promoting properties of fruit and vegetables. CABI, Oxford, pp 371–377

Craig SA (2004) Betaine in human nutrition. Am J Clin Nutr 3:539–549

Cravottoa G, Boffa L, Mantegna S, Perego P, Avogadro M, Cintas P (2008) Improved extraction of vegetable oils under high-intensity ultrasound and/or microwaves. Ultrason Sonochem 15(5):898–902

da Silva CM, Zanqui AB, Gohara AK, de Souza AHP, Cardozo-Filho L, Visentainer JV, Matsushita M (2015) Compressed n-propane extraction of lipids and bioactive compounds from Perilla (Perilla frutescens). J Supercrit Fluids 102:1–8

Dallas C, Ricardo-da-Silva JM, Laureano O (1996) Products formed in model wine solutions involving anthocyanins, procyanidin B2, and acetaldehyde. J Agric Food Chem 44(8):2402–2407

De Sotillo DR, Hadley M, Holm ET (1994) Phenolics in aqueous potato peel extract: extraction, identification and degradation. J Food Sci 59(3):649–651

Delaquis PJ, Stanich K, Girard B, Mazza G (2002) Antimicrobial activity of individual and mixed fractions of dill, cilantro, coriander and eucalyptus essential oils. Int J Food Microbiol 74(1–2):101–109

Delgado-Vargas F, Jimenez AR, Paredes-Lopez O (2000) Natural pigments: carotenoids, anthocyanins, and betalains—characteristics, biosynthesis, processing, and stability. Crit Rev Food Sci Nutr 40(3):173–289

Deshpande JR, Choudhari AA, Mishra MR, Meghre VS, Wadodkar SG, Dorle AK (2008) Beneficial effects of Lagenaria siceraria (Mol.) Standley fruit epicarp in animal models. Indian J Exp Biol 46:234–242

Devasagayam TPA, Boloor KK, Ramasarma T (2003) Methods for estimating lipid peroxidation: an analysis of merits and demerits. Indian J Biochem Biophys 40:300–308

D'Introno A, Paradiso A, Scoditti E, D'Amico L, De Paolis A, Carluccio MA, Nicoletti I, DeGara L, Santino A, Giovinazzo G (2009) Antioxidant and anti-inflammatory properties of tomato fruits synthesizing different amounts of stilbenes. Plant Biotechnol J 7(5):422–429

Dominguez H, Nunez MJ, Lema JM (1995) Enzyme-assisted hexane extraction of soya bean oil. Food Chem 54(2):223–231

Du Q, Xu Y, Li L, Zhao Y, Jerz G, Winterhalter P (2006) Antioxidant constituents in the fruits of Luffa cylindrica (L.) Roem. J Agric Food Chem 54(12):4186–4190

Duranti M (2006) Grain legume proteins and nutraceutical properties. Fitoterapia 77:67–82

Eberhardt TL, Li X, Shupe TF, Hse CY (2007) Chinese Tallow Tree (Sapium sebiferum) utilization: characterization of extractives and cell-wall chemistry. Wood Fiber Sci 39(2):319–324

Eddouks M, Maghrani M, Lemhadri A, Ouahidi ML, Jouad H (2002) Ethnopharmacological survey of medicinal plants used for the treatment of diabetes mellitus, hypertension and cardiac diseases in the south-east region of Morocco (Tafilalet). J Ethnopharmacol 82(2–3):97–103

Edeoga HO, Okwu DE, Mbaebie BO (2005) Phytochemical constituents of some Nigerian medicinal plants. Afr J Biotechnol 4(7):685–688

Edziri HL, Smach MA, Ammar S, Mahjoub MA, Mighri Z, Aouni M, Mastouri M (2011) Antioxidant, antibacterial, and antiviral effects of Lactuca sativa extracts. Ind Crop Prod 34(1):1182–1185

Egydio JA, Moraes ÂM, Rosa PT (2010) Supercritical fluid extraction of lycopene from tomato juice and characterization of its antioxidation activity. J Supercrit Fluids 54(2):159–164

Eksteen D, Pretorius JC, Nieuwoudt TD, Zietsman PC (2001) Mycelial growth inhibition of plant pathogenic fungi by extracts of South African plant species. Ann Appl Biol 139:243–249

Ellman GL, Courtney KD, Andres V Jr, Featherstone RM (1961) A new and rapid colorimetric determination of acetylcholinesterase activity. Biochem Pharmacol 7(2):88–95

Ensminger ME, Ensminger AH (1993) Cantaloupe in foods and nutrition. In: Ensminger AH, Ensminger ME, Konlande JE, Robson JRK (eds) Food and nutrition encyclopedia. CRC Press, Boca Raton, pp 329–331

Etkin NL (1996) Medicinal cuisines: diet and ethopharmacology. Int J Pharmacogn 34:313–326

Fahey JW, Talalay P (1999) Antioxidant functions of sulforaphane: a potent inducer of Phase II detoxication enzymes. Food Chem Toxicol 37(9–10):973–979

Fatariah Z, Zulkhairuazha TYTG, Rosli WW (2014) Quantitative HPLC analysis of gallic acid in Benincasa hispida prepared with different extraction techniques. Sains Malays 43(8):1181–1187

Fennema OR, Tannenbaum SR (1996) Introduction to food chemistry. In: Fennema OR (ed) Food chemistry. Marcel Dekker, New York, pp 1–16

Fernandes TM, Gomes BB, Lanfer-Marquez UM (2007) Apparent absorption of chlorophyll from spinach in an assay with dogs. Innov Food Sci Emerg Technol 8(3):426–432

Fernandez TJ Jr, Landerito EO, Acabal AM (2009) Development of the herbal drugs for the management of common strongyle worm infection in goats. Philippine Council for Agriculture, Aquatic, and Natural Resources Research and Development (PCAARRD), Los Baños Laguna

Fernández-Ronco MP, Gracia I, de Lucas A, Rodríguez JF (2013) Extraction of Capsicum annuum oleoresin by maceration and ultrasound-assisted extraction: influence of parameters and process modeling. J Food Process Eng 36(3):343–352

Firdous SM, Ahmed S, Dey S (2012) Antiepileptic and central nervous system depressant activity of Sechium edule fruit extract. Bangladesh J Pharmacol 7(3):199–202

Flodin P (1998) The Sephadex story. Polym Eng Sci 38:1220

Forsberg K, Karlsson JA, Theodorsson E, Lundberg JM, Persson CGA (1988) Cough and bronchoconstriction mediated by capsaicin-sensitive sensory neurons in the guinea-pig. Pulm Pharmacol 1(1):33–39

Ganesan P, Phaiphan A, Murugan Y, Baharin BS (2013) Comparative study of bioactive compounds in curry and coriander leaves: an update. J Chem Pharm Res 5(11):590–594

Gemede HF, Ratta N, Haki GD, Woldegiorgis AZ, Bey F (2014) Nutritional quality and health benefits of okra (Abelmoschus esculentus): a review. Glob J Med Res 5(1):28–38

Gengatharan A, Dykes GA, Choo WS (2015) Betalains: natural plant pigments with potential application in functional foods. LWT-Food Sci Technol 64(2):645–649

Gentili A, Caretti F, D'Ascenzo G, Marchese S, Perret D, Di Corcia D, Rocca LM (2008) Simultaneous determination of water-soluble vitamins in selected food matrices by liquid chromatography/electrospray ionization and mass spectrometry. Rapid Commun Mass Spectrom 22:2029–2043

Ghafoor K, Park J, Choi YH (2010) Optimization of supercritical fluid extraction of bioactive compounds from grape (Vitis labrusca B.) peel by using response surface methodology. Innov Food Sci Emerg Technol 11(3):485–490

Ghasemzadeh A, Jaafar HZ, Rahmat A, Devarajan T (2014) Evaluation of bioactive compounds, pharmaceutical quality, and anticancer activity of curry leaf (Murraya koenigii L.). Evid Based Complement Alternat Med 2014:873803. https://doi.org/10.1155/2014/873803

Gill MI, Ferreres F, Tomas-Barberan FA (1999) Effect of postharvest storage and processing on the antioxidant constituents (flavonoids and vitamin C) of fresh-cut spinach. J Agric Food Chem 47(6):2213–2217

Gill NS, Dhiman K, Bajwa J, Sharma P, Sood S (2010) Evaluation of free radical scavenging, anti-inflammatory and analgesic potential of Benincasa hispida seed extract. Int J Pharmacol 6(5):652–657

Gnayfeed MH, Daood HG, Illes V, Biacs PA (2001) Supercritical CO2 and subcritical propane extraction of pungent paprika and quantification of carotenoids, tocopherols, and capsaicinoids. J Agric Food Chem 49(6):2761–2766

Gordon EA, Guppy LJ, Nelson M (2000) The antihypertensive effects of the Jamaican Cho-Cho (Sechium edule). West Indian Med J 49(1):27–31

Gualtiero S, Stanley S (1990) Simon & Schuster's guide to herbs and spices. Fireside/Simon & Schuster, New York

Gutierrez IH, Lorenzo ESP, Espinosa AV (2005) Phenolic composition and magnitude of copigmentation in young and shortly aged red wines made from the cultivars, Cabernet Sauvignon, Cencibel, and Syrah. Food Chem 92(2):269–283

Hamissou M, Smith AC, Carter RE Jr, Triplett JK II (2013) Antioxidative properties of bitter gourd (Momordica charantia) and zucchini (Cucurbita pepo). Emirates J Food Agric 25(9):641–647

Han S, Xu B (2014) Bioactive components of leafy vegetable edible amaranth (Amaranthus mangostanus L.) as affected by home cooking manners. Am J Food Sci Technol 2(2):122–127

Hansen SL, Purup S, Christensen LP (2003) Bioactivity of falcarinol and the influence of processing and storage on its content in carrots (Daucus carota L). J Sci Food Agric 83(10):1010–1017

Hasler CM (1998) Functional foods: their role in disease prevention and health. Food Technol 52:63–69

Hazra KM, Roy RN, Sen SK, Laskar S (2007) Isolation of antibacterial pentahydroxy flavones from the seeds of Mimusops elengi Linn. Afr J Biotechnol 6(12):1446–1449

Heinz V, Toepfl S, Knorr D (2003) Impact of temperature on lethality and energy efficiency of apple juice pasteurization by electric fields treatment. Innov Food Sci Emerg Technol 4(2):167–175

Herbach KM, Stintzing FC, Carle R (2006) Betalain stability and degradation-structural and chromatic aspects. J Food Sci 71:41–50

Hernandez-Ortega M, Ortiz-Moreno A, Hernández-Navarro MD, Chamorro-Cevallos G, Dorantes-Alvarez L, Necoechea-Mondragón H (2012) Antioxidant, antinociceptive, and anti-inflammatory effects of carotenoids extracted from dried pepper (Capsicum annuum L.). J Biomed Biotechnol 2012:524019. https://doi.org/10.1155/2012/524019

Herrera MC, De Castro ML (2005) Ultrasound-assisted extraction of phenolic compounds from strawberries prior to liquid chromatographic separation and photodiode array ultraviolet detection. J Chromatogr A 1100(1):1–7

Higdon J, Drake VJ, Drake V, Linus Pauling Institute Oregon State University Staff (2013) An evidence-based approach to phytochemicals and other dietary factors. Thieme, Stuttgart, p 304

Hillebrand S, Schwarz M, Winterhalter P (2004) Characterization of anthocyanins and pyranoanthocyanins from blood orange [Citrus sinensis (L.) Osbeck] juice. J Agric Food Chem 52(24):7331–7338

Hiranvarachat B, Devahastin S (2014) Enhancement of microwave-assisted extraction via intermittent radiation: extraction of carotenoids from carrot peels. J Food Eng 126:17–26

Ho KKHY, Ferruzzi MG, Liceaga AM, San Martín-González MF (2015) Microwave-assisted extraction of lycopene in tomato peels: effect of extraction conditions on all-trans and cis-isomer yields. LWT-Food Sci Technol 62(1):160–168

Hollman PCH (2001) Evidence for health benefits of plant phenols: local or systemic effects? J Sci Food Agric 81(9):842–852

Hosseini S, Gharachorloo M, Ghiassi-Tarzi B, Ghavami M (2016) Evaluation of the organic acids ability for extraction of anthocyanins and phenolic compounds from different sources and their degradation kinetics during cold storage. Polish J Food Nutr Sci 66(4):261–270

Howard L, Pandjaitan N (2008) Pressurized liquid extraction of flavonoids from spinach. J Food Sci 73(3):C151–C157

Howard LA, Jeffery EH, Wallig MA, Klein BP (1997) Retention of phytochemicals in fresh and processed broccoli. J Food Sci 62(6):1098–1104

Howard LR, Talcott ST, Brenes CH, Villalon B (2000) Changes in phytochemical and antioxidant activity of selected pepper cultivars (Capsicum species) as influenced by maturity. J Agric Food Chem 48(5):1713–1720

Hu B, Zhang H, Meng X, Wang F, Wang P (2014) Aloe-emodin from rhubarb (Rheum rhabarbarum) inhibits lipopolysaccharide-induced inflammatory responses in RAW264. 7 macrophages. J Ethnopharmacol 153(3):846–853

Ibanez E, Herrero M, Mendiola JA, Castro-Puyana M (2012) Extraction and characterization of bioactive compounds with health benefits from marine resources: macro and micro algae, cyanobacteria, and invertebrates. In: Hayes M (ed) Marine bioactive compounds: sources, characterization and applications. Springer, Boston, pp 55–98

Inczedy J, Lengyel T, Ure AM (1998) Supercritical fluid chromatography and extraction. Compendium of analytical nomenclature (Definitive Rules 1997), 3rd edn. Blackwell Science, Oxford

Innocent T, Deogracious O (2006) The anthelmintic activity of selected indigenous medicinal plants used by the Banyankole of Western Uganda. J Anim Vet Adv 5:712–717

Ishida M, Hara M, Fukino N, Kakizaki T, Morimitsu Y (2014) Glucosinolate metabolism, functionality and breeding for the improvement of Brassicaceae vegetables. Breed Sci 64(1):48–59

Jain T, Jain V, Pandey R, Vyas A, Shukla SS (2009) Microwave assisted extraction for phytoconstituents—an overview. Asian J Res Chem 2(1):19–25

Jaswir I, Noviendri D, Hasrini RF, Octavianti F (2011) Carotenoids: sources, medicinal properties and their application in food and nutraceutical industry. J Med Plants Res 5(33):7119–7131

Jayo MJ, Anthony MS, Register TC, Rankin SE, Vest T, Clarkson TB (1996) Dietary soy isoflavones and bone loss: a study in ovariectomized monkeys. J Bone Miner Res 11:S228

Jesus M, Martins AP, Gallardo E, Silvestre S (2016) Diosgenin: recent highlights on pharmacology and analytical methodology. J Anal Methods Chem 2016:4156293. https://doi.org/10.1155/2016/4156293

Jeyakumar JJ, Kamaraj M, Thiruvengadam M (2014) Efficient plant regeneration from petiole explants of West Indian gherkin (Cucumis anguria L.) via indirect organogenesis. J Plant Biochem Biotechnol 23(3):307–315

Jirovetz L, Buchbauer G, Stoyanova AS, Georgiev EV, Damianova ST (2003) Composition, quality control, and antimicrobial activity of the essential oil of long-time stored dill (Anethum graveolens L.) seeds from Bulgaria. J Agric Food Chem 51(13):3854–3857

Johnson IT (2002) Glucosinolates: bioavailability and importance to health. Int J Vitam Nutr Res 72(1):26–31

Johnson EJ (2014) Role of lutein and zeaxanthin in visual and cognitive function throughout the lifespan. Nutr Rev 72(9):605–612

Joseph JA, Shukitt-Hale B, Denisova NA, Bielinski D, Martin A, McEwen JJ, Bickford PC (1999) Reversals of age-related declines in neuronal signal transduction, cognitive, and motor behavioral deficits with blueberry, spinach, or strawberry dietary supplementation. J Neurosci 19(18):8114–8121

Kasai H, Fukada S, Yamaizumi Z, Sugie S, Mori H (2000) Action of chlorogenic acid in vegetables and fruits as an inhibitor of 8-hydroxydeoxyguanosine formation in vitro and in a rat carcinogenesis model. Food Chem Toxicol 38(5):467–471

Kaur C, Kapoor HC (2000) Antioxidants in fruits and vegetables. The Millennium's health. Int J Food Sci Technol 36:703–725

Kawamoto E, Sakai Y, Okamura Y, Yamamoto Y (2004) Effects of boiling on the antihypertensive and antioxidant activities of onion. J Nutr Sci Vitaminol 50(3):171–176

Kendler BS (1987) Garlic (Allium sativum) and onion (Allium cepa): a review of their relationship to cardiovascular disease. Prev Med 16:670–685

Khadse CD, Kakde RB (2010) In vitro anthelmintic activity of Fenugreek seeds extract against Pheretima posthuma. Int J Res Pharm Sci 1(3):267–269

Khandare V, Walia S, Singh M, Kaur C (2011) Black carrot (Daucus carota ssp. sativus) juice: processing effects on antioxidant composition and color. Food Bioprod Process 89(4):482–486

Kim BY, Cui ZG, Lee SR, Kim SJ, Kang HK, Lee YK, Park DB (2009) Effects of Asparagus officinalis extracts on liver cell toxicity and ethanol metabolism. J Food Sci 74(7):H204–H208

Kim H, Moon JY, Kim H, Lee DS, Cho M, Choi HK, Cho SK (2010a) Antioxidant and antiproliferative activities of mango (Mangifera indica L.) flesh and peel. Food Chem 121(2):429–436

Kim YS, Lee YM, Kim H, Kim J, Jang DS, Kim JH, Kim JS (2010b) Anti-obesity effect of Morus bombycis root extract: anti-lipase activity and lipolytic effect. J Ethnopharmacol 130(3):621–624

Ko M, Cheigh C, Cho S, Chung M (2011) Subcritical water extraction of flavanol quercetin from onion skin. J Food Eng 102:327–333

Kosuge S, Inagaki Y, Okumura H (1961) Studies on the pungent principles of red pepper. Part VIII. On the chemical constitutions of the pungent principles. Nippon Nogei Kagaku Kaishi. J Agric Chem Soc Jpn 35:923–927

Kumar Y (2015) Beetroot, a super food. Int J Eng Stud Tech Approach 3(1):20–26

Kumar S, Kamaraj M (2010) Analysis of phytochemical constituents and antimicrobial activities of Cucumis anguria L. against clinical pathogens. Am Eurasian J Agric Environ Sci 7:176–178

Kumar GS, Jayaveera KN, Kumar CK, Sanjay UP, Swamy BM, Kumar DV (2007) Antimicrobial effects of Indian medicinal plants against acne-inducing bacteria. Trop J Pharm Res 6(2):717–723

Kwon YI, Apostolidis E, Shetty K (2008) In vitro studies of eggplant (Solanum melongena) phenolics as inhibitors of key enzymes relevant for type 2 diabetes and hypertension. Bioresour Technol 99(8):2981–2988

Lakshminarayana R, Raju M, Krishnakantha TP, Baskaran V (2007) Lutein and zeaxanthin in leafy greens and their bioavailability: olive oil influences the absorption of dietary lutein and its accumulation in adult rats. J Agric Food Chem 55(15):6395–6400

Lang Q, Wai CM (2001) Supercritical fluid extraction in herbal and natural product studies—a practical review. Talanta 53:771–782

Larramendi CH, Ferrer A, Huertas AJ, García-Abujeta JL, Andreu C, Tella R, López-Matas MA (2008) Sensitization to tomato peel and pulp extracts in the Mediterranean Coast of Spain: prevalence and co-sensitization with aeroallergens. Clin Exp Allergy 38(1):169–177

Lee CH, Shin SL (2011) Functional activities of ferns for human health. In: Kumar A, Fernandez H, Revilla M (eds) Working with ferns. Springer, New York, pp 347–359

Letellier M, Budzinski H (1999) Microwave assisted extraction of organic compounds. Analusis 27:259–270

Li H, Deng Z, Wu T, Liu R, Loewen S, Tsao R (2012) Microwave-assisted extraction of phenolics with maximal antioxidant activities in tomatoes. Food Chem 130(4):928–936

Lian F, Smith DE, Ernst H, Russell RM, Wang XD (2007) Apo-10′-lycopenoic acid inhibits lung cancer cell growth in vitro, and suppresses lung tumorigenesis in the A/J mouse model in vivo. Carcinogenesis 28(7):1567–1574

Lim TK (2015) Edible medicinal and nonmedicinal plants, vol 9. Modified stems, root, bulbs. Springer, Dordrecht

Liu Y, Lee ML (2006) Ultrahigh pressure liquid chromatography using elevated temperature. J Chromatogr 1104:198–202

Liyanage R, Nadeeshani H, Jayathilake C, Visvanathan R, Wimalasiri S (2016) Comparative analysis of nutritional and bioactive properties of aerial parts of snake gourd (Trichosanthes cucumerina Linn.). Int J Food Sci 2016:8501637. https://doi.org/10.1155/2016/8501637

Llorach R, Espín JC, Tomás-Barberán FA, Ferreres F (2003) Valorization of cauliflower (Brassica oleracea L. var. botrytis) by-products as a source of antioxidant phenolics. J Agric Food Chem 51(8):2181–2187

Lo HY, Ho TY, Lin C, Li CC, Hsiang CY (2013) Momordica charantia and its novel polypeptide regulate glucose homeostasis in mice via binding to insulin receptor. J Agric Food Chem 61(10):2461–2468

Lopez N, Puertolas E, Condon S, Raso J, Alvarez I (2009) Enhancement of the extraction of betanine from red beetroot by pulsed electric fields. J Food Eng 90(1):60–66

Lund CO, Mortensen A, Nilas L, Breinholt VM, Larsen JJ, Ottesen B (2007) Estrogen and phytoestrogens: effect on eNOS expression and in vitro vasodilation in cerebral arteries in ovariectomized Watanabe heritable hyperlipidemic rabbits. Eur J Obstet Gynecol Reprod Biol 130(1):84–92

Luthria DL (2008) Influence of experimental conditions on the extraction of phenolic compounds from parsley (Petroselinum crispum) flakes using a pressurized liquid extractor. Food Chem 107:745–752

Luthy J, Carden B, Friederich U, Bachmann M (1984) Goitrin—a nitrosatable constituent of plant foodstuffs. Experientia 40(5):452–453

Madhuri S, Pandey G (2008) Some dietary agricultural plants with anticancer properties. Plant Arch 8:13–16

Magaldi S, Mata-Essayag S, De Capriles CH, Perez C, Colella MT, Olaizola C, Ontiveros Y (2004) Well diffusion for antifungal susceptibility testing. Int J Infect Dis 8(1):39–45

Mahajan SG, Mehta AA (2008) Effect of Moringa oleifera Lam. Seed extract on ovalbumin-induced airway inflammation in Guinea Pigs. Inhal Toxicol 20(10):897–909

Mahajan SG, Mali RG, Mehta AA (2007) Protective effect of ethanolic extract of seeds of Moringa oleifera Lam. against inflammation associated with development of arthritis in rats. J Immunotoxicol 4(1):39–47

Makkar HPS, Francis G, Becker K (2007) Bioactivity of phytochemicals in some lesser-known plants and their effects and potential applications in livestock and aquaculture production systems. Animal 1(9):1371–1391

Malich G, Markovic B, Winder C (1997) The sensitivity and specificity of the MTS tetrazolium assay for detecting the in vitro cytotoxicity of 20 chemicals using human cell lines. Toxicology 124:179–192

Mampholo BM, Maboko MM, Soundy P, Sivakumar D (2016) Phytochemicals and overall quality of leafy lettuce (Lactuca sativa L.) varieties grown in closed hydroponic system. J Food Qual 39(6):805–815

Manach C, Scalbert A, Morand C, Remesy C, Jimenez L (2004) Polyphenols: food sources and bioavailability. Am J Clin Nutr 79(5):727–747

Manach C, Williamson G, Morand C, Scalbert A, Remesy C (2005) Bioavailability and bioefficacy of polyphenols in humans. I. Review of 97 bioavailability studies. Am J Clin Nutr 81(1):230S–242S

Maron DM, Ames BN (1983) Revised methods for the Salmonella mutagenicity test. Mutat Res 113:173–215

Matrosovich M, Matrosovich T, Garten W, Klenk HD (2006) New low-viscosity overlay medium for viral plaque assays. Virol J 3(1):63

Matsufuji H, Nakamura H, Chino M, Takeda M (1998) Antioxidant activity of capsanthin and the fatty acid esters in paprika (Capsicum annuum). J Agric Food Chem 46(9):3468–3472

Mbikay M (2012) Therapeutic potential of Moringa oleifera leaves in chronic hyperglycemia and dyslipidemia: a review. Front Pharmacol 3:24

McCauley J, Zivanovic A, Skropeta D (2013) Bioassays for anticancer activities. Methods Mol Biol 1055:191–205

Meyer BN, Ferrigni NR, Putnam JE, Jacobsen LB, Nichols DJ, McLaughlin JL (1982) Brine shrimp: a convenient general bioassay for active plant constituents. Planta Med 45(5):31–34

Meyer H, Bolarinwa A, Wolfram G, Linseisen J (2006) Bioavailability of apigenin from apiin-rich parsley in humans. Ann Nutr Metab 50(3):167–172

Mileo AM, Di Venere D, Abbruzzese C, Miccadei S (2015) Long term exposure to polyphenols of artichoke (Cynara scolymus L.) exerts induction of senescence driven growth arrest in the MDA-MB231 human breast cancer cell line. Oxid Med Cell Longev 2015:363827. https://doi.org/10.1155/2015/363827

Minto RE, Blacklock BJ (2008) Biosynthesis and function of polyacetylenes and allied natural products. Prog Lipid Res 47:233–306

Mishra G, Singh P, Verma R, Kumar S, Srivastav S, Jha KK, Khosa RL (2011) Traditional uses, phytochemistry and pharmacological properties of Moringa oleifera plant: an overview. Pharm Lett 3(2):141–164

Mithe RF, Dekker M, Verkerk R, Rabot S, Johnson IT (2000) The nutritional significance, biosynthesis and bioavailability of glucosinolates in human foods. J Sci Food Agric 80(7):967–984

Mohanraj R, Sivasankar S (2014) Sweet potato (Ipomoea batatas [L.] Lam)—a valuable medicinal food: a review. J Med Food 17(7):733–741

Mukherjee PK, Nema NK, Maity N, Sarkar BK (2013) Phytochemical and therapeutic potential of cucumber. Fitoterapia 84:227–236

Muruganantham N, Solomon S, Senthamilselvi MM (2016) Anti-oxidant and anti-inflammatory activity of Cucumis sativas (cucumber) flowers. Int J Pharm Sci Res 7(4):17–40

Myong-Kyun R, Min-Hee J, Jin-Nam M, Woi-Sook M, Sun-Mee P, Choi P, Suk J (2012) A simple method for the isolation of lycopene from Lycopersicon esculentum. Bot Sci 91:187–192

Naczk M, Shahidi F (2006) Phenolics in cereals, fruits and vegetables: occurrence, extraction and analysis. J Pharm Biomed Anal 41:1523–1542

Namitha KK, Negi PS (2010) Chemistry and biotechnology of carotenoids. Crit Rev Food Sci Nutr 50:728–760

Negi PS, Jayaprakasha GK, Rao LJM, Sakariah KK (1999) Antibacterial activity of turmeric oil: a byproduct from curcumin manufacture. J Agric Food Chem 47(10):4297–4300

Negi PS (2013) Stability of phytochemicals at the point of sale. In: Tiwari BK, Brunton NP, Brennan CS (eds) Handbook of plant food phytochemicals: sources, stability and extraction. Wiley, London, pp 373–394

Negi PS, Roy SK (2000) Effect of low cost storage and packaging on quality and nutritive value of fresh and dehydrated carrots. J Sci Food Agric 80:2169–2175

Negi PS, Roy SK (2003) Changes in β-carotene and ascorbic acid content of amaranth and fenugreek leaves during storage by low cost technique. Plant Food Hum Nutr 58:1–8

Nile SH, Park SW (2013) Optimized methods for in vitro and in vivo anti-inflammatory assays and its applications in herbal and synthetic drug analysis. Mini Rev Med Chem 13(1):95–100

Niranjan K, Hanmoungjai P (2004) Enzyme-aided aqueous extraction. In: Dunford NT, Dunford HB (eds) Nutritionally enhanced edible oil processing. AOCS Publishing, Champaign. https://doi.org/10.1201/9781439822272ch5

Nirmala A, Saroja S, Devi GG (2011) Antidiabetic activity of Basella rubra and its relationship with the antioxidant property. Br Biotechnol J 1:1–9

Nirmala C, Bisht MS, Laishram M (2014) Bioactive compounds in bamboo shoots: health benefits and prospects for developing functional foods. Int J Food Sci Technol 49:1425–1431

Noda Y, Kaneyuki T, Igarashi K, Mori A, Packer L (1998) Antioxidant activity of nasunin, an anthocyanin in eggplant. Res Commun Mol Pathol Pharmacol 102(2):175–187

Nouman SM, Shehzad A, Butt MS, Khan MI, Tanveer M (2015) Phytochemical profiling of curry (Murraya koenijii) leaves and its health benefits. Pak J Food Sci 25(4):204–215

Nugara RN, Inafuku M, Takara K, Iwasaki H, Oku H (2014) Pteryxin: a coumarin in Peucedanum japonicum Thunb leaves exerts antiobesity activity through modulation of adipogenic gene network. Nutrition 30(10):1177–1184

Nuutila AM, Puupponen-Pimia R, Aarni M, Oksman-Caldentey KM (2003) Comparison of antioxidant activities of onion and garlic extracts by inhibition of lipid peroxidation and radical scavenging activity. Food Chem 81(4):485–493

Oboh G, Akinyemi AJ, Ademiluyi AO, Bello FO (2014) Inhibitory effect of some tropical green leafy vegetables on key enzymes linked to Alzheimer's disease and some pro-oxidant induced lipid peroxidation in rats' brain. J Food Sci Technol 51(5):884–891

Onwukaeme DN, Ikuegbvweha TB, Asonye CC (2007) Evaluation of phytochemical constituents, antibacterial activities and effect of exudate of Pycanthus Angolensis weld warb (Myristicaceae) on corneal ulcers in rabbits. Trop J Pharm Res 6(2):725–730

Oyedepo OO, Femurewa AJ (1995) Anti-protease and membrane stabilizing activities of extracts of Fagara zanthoxyloides, Olax subscorpioides and Tetrapleura tetraptera. Int J Pharmacogn 33:65–69

Pajk T, Rezar V, Levart A, Salobir J (2006) Efficiency of apples, strawberries, and tomatoes for reduction of oxidative stress in pigs as a model for humans. Nutrition 22(4):376–384

Panjwani U, Thakur L, Anand JP, Singh SN, Singh SB, Banerjee PK (2007) Effect of L-carnitine supple; mentation on endurance exercise in normobaric/normoxic and hypobaric/hypoxic conditions. Wilderness Environ Med 18(3):169–176

Pantuck EJ, Pantuck CB, Garland WA, Min BH, Wattenberg LW, Anderson KE, Conney AH (1979) Stimulatory effect of brussels sprouts and cabbage on human drug metabolism. Clin Pharmacol Ther 25(1):88–95

Papaioannou EH, Karabelas AJ (2012) Lycopene recovery from tomato peel under mild conditions assisted by enzymatic pre-treatment and non-ionic surfactants. Acta Biochim Pol 59:71–74

Pare JJ, Belanger JM, Stafford SS (1994) Microwave-assisted process (MAP™): a new tool for the analytical laboratory. TrAC Trends Anal Chem 13(4):176–184

Parekh J, Chanda SV (2007) In vitro antimicrobial activity and phytochemical analysis of some Indian medicinal plants. Turk J Biol 31:53–58

Paricha B, Shotipruk A (2009) Enhanced recovery of phenolic compounds from bitter melon (Momordica charantia) by subcritical water extraction. Sep Purif Technol 66:125–129

Parker RS (2000) Phytochemicals: carotenoids. In: Francis FJ (ed) Wiley encyclopedia of food science and technology. Wiley, New York, pp 1909–1915

Pasch JH, Von Elbe JH (1978) Sensory evaluation of betanine and concentrated beet juice. J Food Sci 43:1624–1625

Patel RM, Patel PM, Patel NM (2011) Stability indicating HPLC method development—a review. Int Res J Pharm 2(5):79–87

Pattanayak SP, Sunita P (2009) In vivo antitussive activity of Coccinia grandis against irritant aerosol and sulfur dioxide-induced cough model in rodents. Bangladesh J Pharmacol 4:84–87

Pedreschi R, Cisneros-Zevallos L (2006) Antimutagenic and antioxidant properties of phenolic fractions from Andean purple corn (Zea mays L.). J Agric Food Chem 54(13):4557–4567

Phinney DM, Frelka JC, Cooperstone JL, Schwartz SJ, Heldman DR (2017) Effect of solvent addition sequence on lycopene extraction efficiency from membrane neutralized caustic peeled tomato waste. Food Chem 215:354–361

Pinelo M, Rubilar M, Jerez M, Sineiro J, Núñez MJ (2005) Effect of solvent, temperature, and solvent-to-solid ratio on the total phenolic content and antiradical activity of extracts from different components of grape pomace. J Agric Food Chem 53(6):2111–2117

Pitipanapong J, Chitprasert S, Goto M, Jiratchariyakul W, Sasaki M, Shotipruk A (2007) New approach for extraction of charantin from Momordica charantia with pressurized liquid extraction. Sep Purif Technol 52(3):416–422

Pooyandjoo M, Nouhi M, Shab-Bidar S, Djafarian K, Olyaeemanesh A (2016) The effect of (L-) carnitine on weight loss in adults: a systematic review and meta-analysis of randomized controlled trials. Obes Rev 17(10):970–976

Prakash D, Pal M (1991) Nutritional and anti-nutritional composition of vegetable and grain amaranth leaves. J Sci Food Agric 57:573–583

Promkan M, Dakeng S, Chakrabarty S, Bögler O, Patmasiriwat P (2013) The effectiveness of cucurbitacin B in BRCA1 defective breast cancer cells. PLoS One 8(2):e55732

Puertolas E, Cregenzán O, Luengo E, Álvarez I, Raso J (2013) Pulsed-electric-field-assisted extraction of anthocyanins from purple-fleshed potato. Food Chem 136(3–4):1330–1336

Puri R, Sud R, Khaliq A, Kumar M, Jain S (2011) Gastrointestinal toxicity due to bitter bottle gourd (Lagenaria siceraria)—a report of 15 cases. Indian J Gastroenterol 30(5):233

Quideau S, Deffieux D, Douat-Casassus C, Pouysegu L (2011) Plant polyphenols: chemical properties, biological activities, and synthesis. Angew Chem Int Ed 50(3):586–621

Quitain AT, Oro K, Katoh S, Moriyoshi T (2006) Recovery of oil components of okara by ethanol-modified supercritical carbon dioxide extraction. Bioresour Technol 97(13):1509–1514

Rabelo RS, Machado MT, Martínez J, Hubinger MD (2016) Ultrasound assisted extraction and nanofiltration of phenolic compounds from artichoke solid wastes. J Food Eng 178:170–180

Rabi T, Bishayee A (2009) Terpenoids and breast cancer chemoprevention. Breast Cancer Res Treat 115(2):223–239

Rahman AHMM, Parvin MIA (2014) Study of medicinal uses on Fabaceae family at Rajshahi, Bangladesh. Res Plant Sci 2(1):6–8

Rahman AHMM, Anisuzzaman M, Ahmed F, Islam AKMR, Naderuzzaman ATM (2008) Study of nutritive value and medicinal uses of cultivated cucurbits. J Appl Sci Res 4(5):555–558

Ranveer RC, Patil SN, Sahoo AK (2013) Effect of different parameters on enzyme-assisted extraction of lycopene from tomato processing waste. Food Bioprod Process 91(4):370–375

Raybaudi-Massilia R, Suárez AI, Arvelo F, Zambrano A, Sojo F, Calderón-Gabaldón MI, Mosqueda-Melgar J (2017) Cytotoxic, antioxidant and antimicrobial properties of red sweet pepper (Capsicum annuum L. Var. Llanerón) extracts: in vitro study. Int J Food Stud 6(2):222–231

Rebecca LJ, Sharmila S, Das MP, Seshiah C (2014) Extraction and purification of carotenoids from vegetables. J Chem Pharm Res 6(4):594–598

Reynolds DW, Facchine KL, Mullaney JF, Alsante KM, Hatajik TD, Motto MG (2002) Conducting forced degradation studies. Pharm Technol 26(2):48–56

Robards K (2003) Strategies for the determination of bioactive phenols in plants, fruit and vegetables. J Chromatogr 1000(1–2):657–691

Rodriguez-Perez C, Quirantes-Pine R, Fernandez-Gutierrez A, Segura-Carretero A (2015) Optimization of extraction method to obtain a phenolic compounds-rich extract from Moringa oleifera Lam leaves. Ind Crop Prod 66:246–254

Romo-Hualde A, Yetano-Cunchillos AI, González-Ferrer C, Sáiz-Abajo MJ, González-Navarro CJ (2012) Supercritical fluid extraction and microencapsulation of bioactive compounds from red pepper (Capsicum annum L.) by-products. Food Chem 133(3):1045–1049

Rosenthal A, Pyle DL, Niranjan K (1996) Aqueous and enzymatic processes for edible oil extraction. Enzyme Microb Technol 19(6):402–420

Rostagno MA, Palma M, Barroso CG (2003) Ultrasound-assisted extraction of soy isoflavones. J Chromatogr A 1012(2):119–128

Rozzi NL, Singh RK, Vierling RA, Watkins BA (2002) Supercritical fluid extraction of lycopene from tomato processing by-products. J Agric Food Chem 50:2638–2643

Rungapamestry V, Duncan AJ, Fuller Z, Ratcliffe B (2007) Effect of cooking brassica vegetables on the subsequent hydrolysis and metabolic fate of glucosinolates. Proc Nutr Soc 66(1):69–81

Rupa APM, Portugaliza HP (2016) Prevalence and risk factors associated with gastrointestinal nematode infection in goats raised in Baybay city, Leyte, Philippines. Vet World 9(7):728

Rutkowska J, Stolyhwo A (2009) Application of carbon dioxide in subcritical state (LCO2) for extraction/fractionation of carotenoids from red paprika. Food Chem 115(2):745–752

Sahib NG, Anwar F, Gilani AH, Hamid AA, Saari N, Alkharfy KM (2013) Coriander (Coriandrum sativum L.): a potential source of high-value components for functional foods and nutraceuticals—a review. Phytother Res 27(10):1439–1456

Sakat S, Juvekar AR, Gambhire MN (2010) In vitro antioxidant and anti-inflammatory activity of methanol extract of Oxalis corniculata Linn. Int J Pharm Pharmacol Sci 2(1):146–155

Salama A, Polo A, Contreras C, Maldonado L (1986) Preliminary phytochemical analysis and determination of anti-inflammatory and cardiac activities of Sechium edule fruits. Colombian J Chem Pharm Sci 15:79–82

Sam TW (1993) Toxicity testing using the brine shrimp: A. salina. In: Colgate SM, Molyneux RJ (eds) Bioactive natural products: detection, isolation, and structural determination. CRC Press, Boca Raton, pp 441–456

Samarin AM, Poorazarang H, Hematyar N, Elhamirad A (2012) Phenolics in potato peels: extraction and utilization as natural antioxidants. World Appl Sci J 18(2):191–195

Sanger Institute (2002) The measure of man, press release, 5 Dec 2002. Online at http://www.sanger.ac.uk/Info/Press/2002/021205.shtml (10/12/2018)

Sari YW, Bruins ME, Sanders JP (2013) Enzyme assisted protein extraction from rapeseed, soybean, and microalgae meals. Ind Crop Prod 43:78–83

Servillo L, Giovane A, Casale R, D'onofrio N, Ferrari G, Cautela D, Castaldo D, Balestrieri ML (2015) Occurrence and analysis of betaines in fruits. In: Preedy VR (ed) Betaine: chemistry, analysis, function and effects. Royal Society of Chemistry, Cambridge, pp 178–199

Shah BA, Qazi GN, Taneja SC (2009) Boswellic acids: a group of medicinally important compounds. Nat Prod Rep 26(1):72–89

Shahidi F, Chandrasekara A, Zhong Y (2011) Bioactive phytochemicals in vegetables. In: Sinha NK (ed) Handbook of vegetables and vegetable processing. Blackwell, New York, pp 125–158

Shi J, Yi C, Ye X, Xue S, Jiang Y, Ma Y, Liu D (2010) Effects of supercritical CO2 fluid parameters on chemical composition and yield of carotenoids extracted from pumpkin. LWT-Food Sci Technol 43(1):39–44

Shinde UA, Kulkarni KR, Phadke AS, Nair AM, Mungantiwar AA, Dikshit VJ, Saraf MN (1999) Mast cell stabilizing and lipoxygenase inhibitory activity of Cedrus deodara (Roxb.) Loud. wood oil. Indian J Exp Biol 37(3):258–261

Sihvonen M, Jarvenpaa E, Hietaniemi V, Huopalahti R (1999) Advances in supercritical carbon dioxide technologies. Trends Food Sci Technol 10(6–7):217–222

Silva F, Ferreira S, Queiroz JA, Domingues FC (2011) Coriander (Coriandrum sativum L.) essential oil: its antibacterial activity and mode of action evaluated by flow cytometry. J Med Microbiol 60(10):1479–1486

Silva MO, Brigide P, Toledo NMVD, Canniatti-Brazaca SG (2018) Phenolic compounds and antioxidant activity of two bean cultivars (Phaseolus vulgaris L.) submitted to cooking. Braz J Food Technol 21. https://doi.org/10.1590/1981-6723.7216

Simopoulos AP, Norman HA, Gillaspy JE, Duke JA (1992) Common purslane: a source of omega-3 fatty acids and antioxidants. J Am Coll Nutr 11(4):374–382

Singh RB (2003) Effect of coenzyme Q10 on risk of atherosclerosis in patients with recent myocardial infarction. Mol Cell Biochem 246(1–2):75–82

Singh N, Singh SP, Vrat S, Misra N, Dixit KS, Kohli RP (1985) A study on the anti-diabetic activity of Coccinia indica in dogs. Indian J Med Sci 39(2):27

Singh RK, Sarker BC, Kumbhar BK, Agrawal YC, Kulshreshtha MK (1999) Response surface analysis of enzyme assisted oil extraction factors for sesame, groundnut and sunflower seeds. J Food Sci Technol 36(6):511–514

Singh G, Maurya S, De Lampasona MP, Catalan C (2005) Chemical constituents, antimicrobial investigations, and antioxidative potentials of Anethum graveolens L. essential oil and acetone extract: part 52. J Food Sci 70(4):M208–M215

Singh G, Gupta P, Rawat P, Puri A, Bhatia G, Maurya R (2007) Antidyslipidemic activity of polyprenol from Coccinia grandis in high-fat diet-fed hamster model. Phytomedicine 14(12):792–798

Singhal P, Bal LM, Satya S, Sudhakar P, Naik SN (2013) Bamboo shoots: a novel source of nutrition and medicine. Crit Rev Food Sci Nutr 53(5):517–534

Song K, Milner JA (2001) The influence of heating on the anticancer properties of garlic. J Nutr 131(3):1054S–1057S

Sortibran ANC, Tellez MGO, Arnaiz RR (2015) Assessment of the genotoxic and antioxidant activities of several vegetables, spices and herbs in combination with cyclophosphamide and 4-nitroquinoline n-oxide in Drosophila melanogaster. Adv Technol Biol Med S1:002. https://doi.org/10.4172/2379-1764.S1-002

Spanos GA, Chen HAO, Schwartz SJ (1993) Supercritical CO2 extraction of β-carotene from sweet potatoes. J Food Sci 58(4):817–820

Stahl W, Sies H (1992) Uptake of lycopene and its geometrical isomers is greater from heat-processed than from unprocessed tomato juice in Humans. J Nutr 122:2161–2166

Steinkellner H, Rabot S, Freywald C, Nobis E, Scharf G, Chabicovsky M, Kassie F (2001) Effects of cruciferous vegetables and their constituents on drug metabolizing enzymes involved in the bioactivation of DNA-reactive dietary carcinogens. Mutat Res 480:285–297

Strati IF, Gogou E, Oreopoulou V (2015) Enzyme and high pressure assisted extraction of carotenoids from tomato waste. Food Bioprod Process 94:668–674

Subramanian R, Gayathri S, Rathnavel C, Raj V (2012) Analysis of mineral and heavy metals in some medicinal plants collected from local market. Asian Pac J Trop Biomed 2(1):S74–S78

Suslick KS, Doktycz SJ (1990) Effects of ultrasound on surfaces and solids. Adv Sonochem 1:197–230

Syed SF, Singla RK (2012) Review on the pharmacognostical and pharmacological characterization of Apium Graveolens Linn. Indo Glob J Pharm Sci 2:36–42

Tainaka T, Shimada Y, Kuroyanagi J, Zang L, Oka T, Nishimura Y, Tanaka T (2011) Transcriptome analysis of anti-fatty liver action by Campari tomato using a zebrafish diet-induced obesity model. Nutr Metab 8(1):88

Takigawa-Imamura H, Sekine T, Murata M, Takayama K, Nakazawa K, Nakagawa J (2003) Stimulation of glucose uptake in muscle cells by prolonged treatment with scriptide, a histone deacetylase inhibitor. Biosci Biotechnol Biochem 67(7):1499–1506

Tan SP, Parks SE, Stathopoulos CE, Roach PD (2014) Extraction of flavonoids from bitter melon. Food Nutr Sci 5(05):458

Temelli F, Guçlu-Ustundag O (2005) Supercritical technologies for further processing of edible oils. In: Bailey's industrial oil and fat products, edible oils and fat products: processing technologies. Wiley, London. https://doi.org/10.1002/047167849X

Tortorella SM, Royce SG, Licciardi PV, Karagiannis TC (2015) Dietary sulforaphane in cancer chemoprevention: the role of epigenetic regulation and HDAC inhibition. Antioxid Redox Signal 22(16):1382–1424

Tripathi P, Pandey R (2016) Phytochemical screening of guar (Cyamopsis tetragonoloba) seeds extract. Int J Appl Res 2(10):98–100

Ullah MO, Haque M, Urmi KF, Zulfiker AHM, Anita ES, Begum M, Hamid K (2013) Anti-bacterial activity and brine shrimp lethality bioassay of methanolic extracts of fourteen different edible vegetables from Bangladesh. Asian Pac J Trop Biomed 3(1):1–7

Umadevi M, Kumar PKS, Bhowmik D, Duraivel S (2013) Health benefits and cons of Solanum tuberosum. J Med Plants Stud 1:16–25

Valgas C, Souza SMD, Smânia EF, Smânia A Jr (2007) Screening methods to determine antibacterial activity of natural products. Braz J Microbiol 38(2):369–380

Vallverdú-Queralt A, Odriozola-Serrano I, Oms-Oliu G, Lamuela-Raventós RM, Elez-Martínez P, Martín-Belloso O (2013) Impact of high-intensity pulsed electric fields on carotenoids profile of tomato juice made of moderate-intensity pulsed electric field-treated tomatoes. Food Chem 141(3):3131–3138

Vega PJ, Balaban MO, Sims CA, O'keefe SF, Cornell JA (1996) Supercritical carbon dioxide extraction efficiency for carotenes from carrots by RSM. J Food Sci 61(4):757–759

Venskutonis PR, Kraujalis P (2013) Nutritional components of amaranth seeds and vegetables: a review on composition, properties and uses. Compr Rev Food Sci Food Saf 12:381–412

Vorobiev E, Lebovka NI (2006) Extraction of intercellular components by pulsed electric fields. In: Raso J, Heinz V (eds) Pulsed electric fields technology for the food industry. Springer, Boston, pp 153–193

Vorobiev E, Jemai AB, Bouzrara H, Lebovka NI, Bazhal MI (2005) Pulsed electric field assisted extraction of juice from food plants. In: Barbosa-Canovas GV, Tapia MS, Cano MP (eds) Novel food processing technologies. CRC Press, Boca Raton, pp 105–130

Wagner KH, Elmadfa I (2003) Biological relevance of terpenoids, overview focusing on mono-, di- and tetraterpenes. Ann Nutr Metab 47:95–106

Wang BL, Zhang WJ, Zhao J, Wang FJ, Fan LQ, Wu YX, Hu ZB (2011a) Gene cloning and expression of a novel hypoglycaemic peptide from Momordica charantia. J Sci Food Agric 91(13):2443–2448

Wang R, Neoh TL, Kobayashi T, Adachi S (2011b) Antioxidative capacity of the degradation products of glucuronic and galacturonic acid from subcritical water treatment. Chem Eng Technol 34(9):1514–1520

Wasantwisut E, Viriyapanich T (2003) Ivy gourd (Coccinia grandis Voigt, Coccinia cordifolia, Coccinia indica) in human nutrition and traditional applications. In: Simopoulos AP, Gopalan C (eds) Plants in human health and nutrition policy. Karger Publishers, Basel, pp 60–66

Watts AR, Lennard MS, Mason SL, Tucker GT, Woods HF (1993) Beeturia and the biological fate of beetroot pigments. Pharmacogenetics 3(6):302–311

Welbaum GE (2015) Vegetable history, nomenclature, and classification. In: Welbaum GE (ed) Vegetable production and practices. CABI, Boston, pp 1–15

Williams OJ, Raghavan GV, Orsat V, Dai J (2004) Microwave assisted extraction of capsaicinoids from capsicum fruit. J Food Biochem 28(2):113–122

Worthington V (1993) Alpha amylase. In: Worthington V (ed) Worthington enzyme manual. Worthington Biochemical Corporation, Lakewood, pp 36–41

Yang Y (2010) Phenolic composition and antioxidant activities of 11 celery cultivars. J Food Sci 75(1):C9–C13

Yap A, Nishiumi S, Yoshida KI, Ashida H (2007) Rat L6 myotubes as an in vitro model system to study GLUT4-dependent glucose uptake stimulated by inositol derivatives. Cytotechnology 55(2–3):103–108

Ye F, Liang Q, Li H, Zhao G (2015) Solvent effects on phenolic content, composition, and antioxidant activity of extracts from florets of sunflower (Helianthus annuus L.). Ind Crop Prod 76:574–581

Yi B, Hu L, Mei W, Zhou K, Wang H, Luo Y, Dai H (2011) Antioxidant phenolic compounds of cassava (Manihot esculenta) from Hainan. Molecules 16(12):10157–10167

Zaini NAM, Anwar F, Hamid AA, Saari N (2011) Kundur [Benincasa hispida (Thunb.) Cogn.]: a potential source for valuable nutrients and functional foods. Food Res Int 44(7):2368–2376

Zanoni B, Peri C, Nani R, Lavelli V (1998) Oxidative heat damage of tomato halves as affected by drying. Food Res Int 31(5):395–401

Zhang L, Hogan S, Li J, Sun S, Canning C, Zheng SJ, Zhou K (2011) Grape skin extract inhibits mammalian intestinal α-glucosidase activity and suppresses postprandial glycemic response in streptozocin-treated mice. Food Chem 126:466–471

Zheng CD, Duan YQ, Gao JM, Ruan ZG (2010) Screening for anti-lipase properties of 37 traditional Chinese medicinal herbs. J Chin Med Assoc 73(6):319–324

Zidorn C, Johrer K, Ganzera M, Schubert B, Sigmund EM, Mader J, Stuppner H (2005) Polyacetylenes from the Apiaceae vegetables carrot, celery, fennel, parsley, and parsnip and their cytotoxic activities. J Agric Food Chem 53(7):2518–2523

Zukalova H, Vasak J (2002) The role and effects of glucosinolates of Brassica species—a review. Rost Vyroba 48(4):175–180
Copyright information

© 2020 Springer Nature Singapore Pte Ltd.
About this chapter
Cite this chapter
Rashmi, H.B., Negi, P.S. (2020). Health Benefits of Bioactive Compounds from Vegetables. In: Swamy, M. (eds) Plant-derived Bioactives. Springer, Singapore. https://doi.org/10.1007/978-981-15-1761-7_5