Abstract

Competition among power producers is minimal in the current Peninsula Malaysia's electricity market structure as it only happens during the proposal stage to build new power plants. Therefore, electricity generation is over-dependent on current national gas reserves and the importation of cheap coal from Indonesia to keep tariffs low as there is minimal competition among power producers. However, this is not a suitable long term and environmental-friendly solution as it increases carbon dioxide and other greenhouse gases (GHG) emission. Hence, this research utilises system dynamics method to study the effects of a single buyer model (SBM) transitioning into a wholesale competition market, and to propose a framework to deregulate Peninsula Malaysia's electricity market. Results have shown that tariffs for end consumers are lower in the wholesale competitive market than the current SBM market even after incorporating expensive large-scale renewable energy.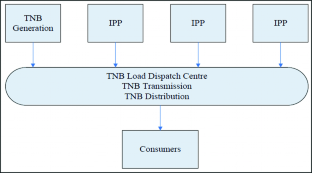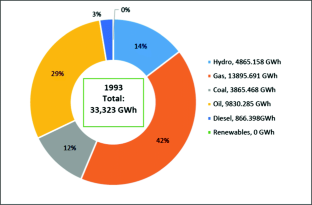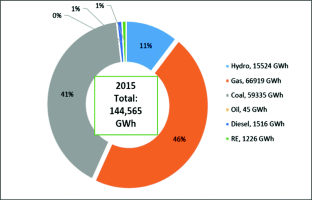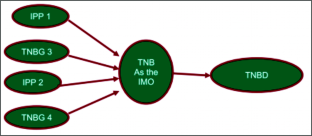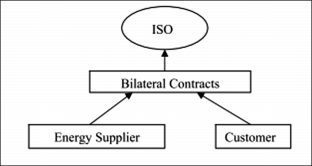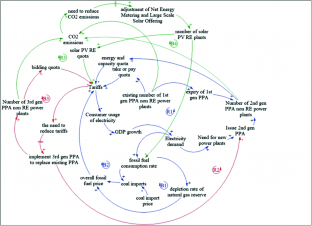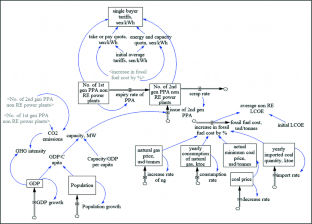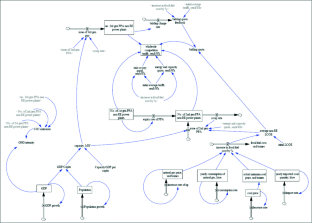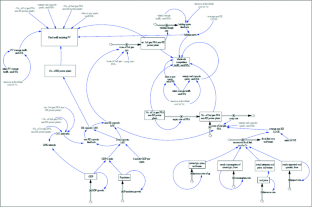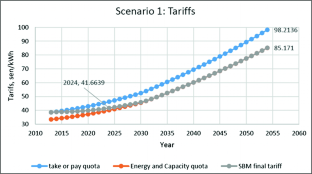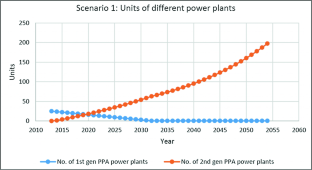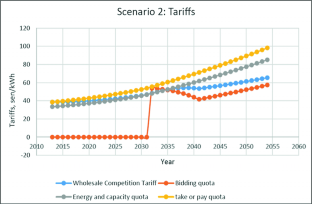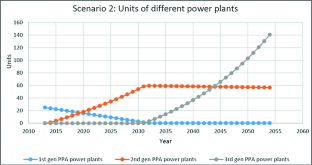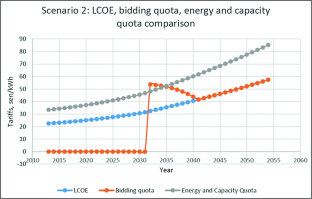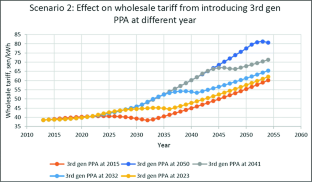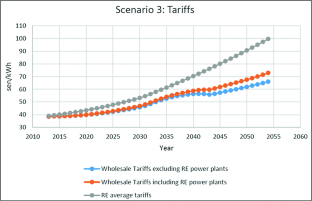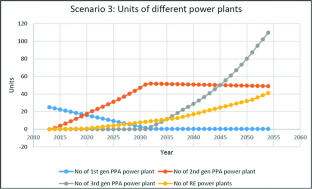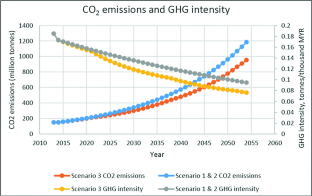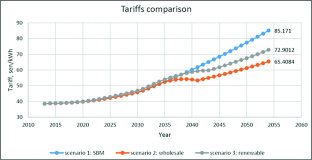 References
Malaysia Energy Commission: Peninsular Malaysia Electricity Supply Industry Outlook (2013)

Borenstein, S., Bushnell, J.: The U.S. electricity industry after 20 years of restructuring, 1–31 (2015). Energy Institute HAAS. https://doi.org/10.1146/annureveconomics-080614-115630.1

Strickland, C.: Energy efficiency in World Bank power sector policy and lending New opportunities. Energy Policy 26, 873–883 (1998). https://doi.org/10.1016/S0301-4215(98)00007-X

McGovern, T., Hicks, C.: Deregulation and restructuring of the global electricity supply industry and its impact upon power plant suppliers. Int. J. Prod. Econ. 89, 321–337 (2004). https://doi.org/10.1016/j.ijpe.2004.03.006

Woodcock, R.: Regulated and deregulated energy markets, explained. In: Energy Smart (2014). http://www.energysmart.enernoc.com/regulated-and-deregulated-energy-markets-explained/

Jacob, F.X.: Privatization and regulation in Malaysia's power sector. Energy Sustain. Dev. 3, 80–88 (1997)

Oasis Energy Deregulation Explained - Oasis Energy. https://www.oasisenergy.com/index.php/energy-resources/deregulation-explained. Accessed 12 July 2017

Lefevre, T., Todoc, J.L.: Energy Deregulation in Asia : Status, Trends, and Implications on the Environment by Overview of Energy-Environment Situation, pp. 1–25 (1999)

Foo, K.Y.: A vision on the opportunities, policies and coping strategies for the energy security and green energy development in Malaysia. Renew. Sustain. Energy Rev. 51, 1477–1498 (2015). https://doi.org/10.1016/j.rser.2015.07.041

Teljeur, E., van der Hoven, Z., Kagee, S.: Why we need alternative ESI structures. In: The Electricity Retail Competition Unicorn, 2nd Annual Competition and Economic Regulation (ACER) Conference, Southern Africa (2016)

Omar, A., Omar, O., Mohd Nazri, A.A., et al.: Energy Malaysia. Energy Comm. 1, 48 (2014)

Kasim, N.N.B.: Study on Single Buyer Model and Pool Trading Model in Deregulated Electricity Market, p. 54 (2014)

Laszlo, L.: The single-buyer model. Privatesector 225, 4 (2000)

Bacon, R.: Competitive contracting for privately generated power: what to do in the absence of competition in the market 47, 1–4 (1995)

Energy Commission: Malaysia Energy Statistics Handbook 2015, p. 84 (2015)

Energy Commission: Malaysia Energy Statistics Handbook 2016 (2016)

Rahman Mohamed, A., Lee, K.T.: Energy for sustainable development in Malaysia: energy policy and alternative energy. Energy Policy 34, 2388–2397 (2006). https://doi.org/10.1016/j.enpol.2005.04.003

Ali, R., Daut, I., Taib, S.: A review on existing and future energy sources for electrical power generation in Malaysia. Renew. Sustain. Energy Rev. 16, 4047–4055 (2012). https://doi.org/10.1016/j.rser.2012.03.003

Economic Transformation Programme: Powering the Malaysian Economy with Oil, Gas and Energy, chapter 6. Economics Transformation Program. A Roadmap Malaysia, p. 27 (2010)

Oh, T.H., Pang, S.Y., Chua, S.C.: Energy policy and alternative energy in Malaysia: issues and challenges for sustainable growth. Renew. Sustain. Energy Rev. 14, 1241–1252 (2010). https://doi.org/10.1016/j.rser.2009.12.003

Hydroelectric Power: Hydropower Scenario in Malaysia (2014). http://hydroelectricp.blogspot.my/2014/12/hydropower-scenario-in-malaysia.html. Accessed 24 Aug 2017

Ho, Y.J.: Out of gas weighing our energy options. In: Penang Mon (2014)

Lee, J.: A growing solar industry. Star Online (2017)

Kenning, T.: PV Talk: the policies needed to drive Malaysian solar. In: PVTECH (2016)

Chua, S.C., Oh, T.H.: Solar energy outlook in Malaysia. Renew. Sustain. Energy Rev. 16, 564–574 (2012). https://doi.org/10.1016/j.rser.2011.08.022

MBIPV: Compared Assessment of Selected Environmental Indicators of Photovoltaic Electricity in Selected OECD Cities and Malaysian Cities, p. 20 (2006)

Hassan, M.Y., Hussin, F., Othman, M.F.: A Study of Electricity Market Models in the Restructured Electricity Supply Industry, p. 168 (2009)

Arifin, A.: A pool based electricity market design for malaysia electricity supply industry. Universiti Teknologi Malaysia (2008)

De Pinho, H.: Systems Tools for Complex Health Systems: A Guide to Creating Causal Loop Diagrams. Mailman School Public Health, Columbia University, pp. 1–25 (2015)

Coal | 2009–2017 | Data | Chart | Calendar | Forecast | News. In: Trading Econ. https://tradingeconomics.com/commodity/coal. Accessed 8 Aug 2017

Clearing the air on tariffs - Nation | The Star Online. Star Online (2017)

Najib touts Malaysia's CO2 Successes - Clean Malaysia (2016)

TNB: GHG Emissions Reduction Project for Power Sector (2015)
Copyright information

© 2019 Springer Nature Singapore Pte Ltd.
About this paper
Cite this paper
Lee, D.T.L., Tan, A.H.P., Yap, E.H., Tshai, KY. (2019). Deregulating the Electricity Market for the Peninsula Malaysian Grid Using a System Dynamics Approach. In: Kim, JH., Myung, H., Lee, SM. (eds) Robot Intelligence Technology and Applications. RiTA 2018. Communications in Computer and Information Science, vol 1015. Springer, Singapore. https://doi.org/10.1007/978-981-13-7780-8_14
DOI: https://doi.org/10.1007/978-981-13-7780-8_14

Published:

Publisher Name: Springer, Singapore

Print ISBN: 978-981-13-7779-2

Online ISBN: 978-981-13-7780-8

eBook Packages: Computer ScienceComputer Science (R0)