Abstract

Stamping process is widely used for the production of sheet metal components because of its high productivity and accuracy. The performance of stamping depends on the condition of punch and die. Variation in punch and die dimension has a significant influence on the product quality. The purpose of the present study is to identify the state of punch wear. In this paper, acoustic emission (AE) signals from the process utilized to identify the three different punch wear conditions. The recorded acoustic signals after filtering were processed using Hilbert–Huang Transform (HHT). Then, the instantaneous frequencies and amplitudes were obtained for the signal components. The Intrinsic Mode Functions (IMF) of the AE for the three punch condition were analyzed. With the increase in punch wear, the instantaneous amplitude of the signal increases while instantaneous frequency remains unaffected.
Keywords
Punching process

Acoustic emission

HHT

EMD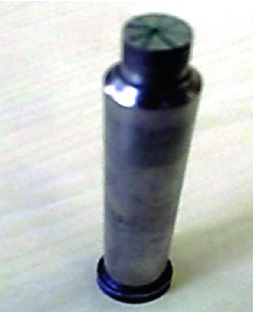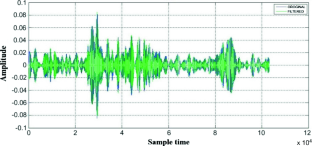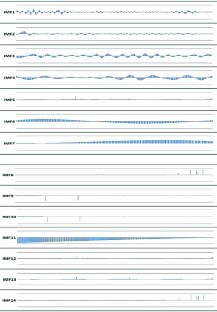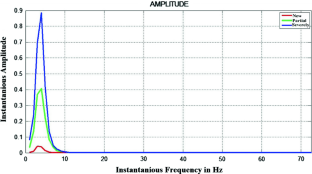 References
Badgujar TY, Wani VP (2018) Stamping process parameter optimization with multiple regression analysis approach. Mater Today Proc 5(2):4498–4507

Sari DY, Wu T, Lin B (2017) Preliminary study for online monitoring during the punching process. Int J Adv Manuf Technol 88:2275–2276

Raja JE, Lim WS, Venkataseshaiah C (2012) Emitted sound analysis for tool flank wear monitoring using hilbert huang transform. Int J Comput Electr Eng 4(2)

Roth JT, Djurdjanovic D, Yang X, Mears L, Kurfess T (2010) Quality and inspection of machining operations: tool condition monitoring. J Manuf Sci Eng 132:410151

Martin KF (1994) A review by discussion of condition monitoring and fault diagnosis in machine tools. Int J Mach Tools 34:527–551

Bogue R (2013) Sensors for condition monitoring: a review of technologies and applications. Sens Rev 33:295–299

Ge M, Zhang GC, Du R, Xu Y (2002) Feature extraction from energy distribution of stamping processes using wavelet transform. J Vib Control 8:1023–1032

Jayakumar T, Mukhopadhyay CK, Venugopal S, Mannan SL, Raj B (2005) A review of the application of acoustic emission techniques for monitoring forming and grinding processes. J Mater Process Technol 159:48–61

Ng Y-MH, Du R (2004) Reconstruction of 3D thermal distribution from infrared images. In: Proceeding of the first international symposium on mechatronics, pp 379–383

Li X, Bassiuny AM (2008) Transient dynamical analysis of strain signals in sheet metal stamping processes. Int J Mach Tools Manuf 48:576–588

Kim H, Sung JH, Sivakumar R, Altan T (2007) Evaluation of stamping lubricants using the deep drawing test. Int J Mach Tools Manuf 47:2120–2132

Badgujar TY, Wani VP (2019) Performance study of stamping process using condition monitoring: a review. In: Vasudevan H, Kottur V, Raina A (eds) Proceedings of International Conference on Intelligent Manufacturing and Automation. Lecture Notes in Mechanical Engineering. Springer, Singapore

Ubhayaratne I, Pereira MP, Xiang Y, Rolfe BF (2017) Audio signal analysis for tool wear monitoring in sheet metal stamping. Mech Syst Signal Process 85:809–826

Sharma SK, Kumar A (2017) Ride performance of a high speed rail vehicle using controlled semi active suspension system. Smart Mater Struct 26(5):55026. https://doi.org/10.1088/1361-665X/aa68f7

Sharma SK, Kumar A (2018) Disturbance rejection and force-tracking controller of nonlinear lateral vibrations in passenger rail vehicle using magnetorheological fluid damper. J Intell Mater Syst Struct 29(2):279–297. https://doi.org/10.1177/1045389X17721051

Hao S, Ramalingam S, Klamecki BE (2000) Acoustic emission monitoring of sheet metal forming: Characterization of the transducer, the work material and the process. J Mater Process Technol 101:124–136

Bassiuny AM, Li X, Du R (2007) Fault diagnosis of stamping process based on empirical mode decomposition and learning vector quantization. Int J Mach Tools Manuf 47:2298–2306
Copyright information

© 2019 Springer Nature Singapore Pte Ltd.
About this paper
Cite this paper
Badgujar, T.Y., Chandore, R.N., Wani, V.P. (2019). Detection of Punch Wear in Stamping Process Using Acoustic Emission. In: Shanker, K., Shankar, R., Sindhwani, R. (eds) Advances in Industrial and Production Engineering . Lecture Notes in Mechanical Engineering. Springer, Singapore. https://doi.org/10.1007/978-981-13-6412-9_55
DOI: https://doi.org/10.1007/978-981-13-6412-9_55

Published:

Publisher Name: Springer, Singapore

Print ISBN: 978-981-13-6411-2

Online ISBN: 978-981-13-6412-9

eBook Packages: EngineeringEngineering (R0)