Abstract

Ecosystem services are presented as a framework for design and planning in the current geological age, the Anthropocene . This time is defined by human modifications of the earth's biophysical processes. Four types of ecosystem services are discussed: those which provide, regulate, support, and contribute to human health and welfare. Eight examples illustrate how ecosystem services concepts can be applied in the built environment . These applications underscore the necessity of ecological wisdom for regenerative design and planning for resilience . Wisdom is grounded in knowledge, experience, and sound judgement. The application of ecological wisdom certainly has practical benefits for people but extends to concern for all life with advantages for other species and our shared futures on this planet.
Keywords
Sustainable Sites

SITES

Ecosystem Services

The Anthropocene

Green Infrastucture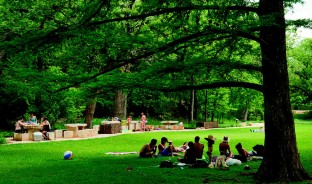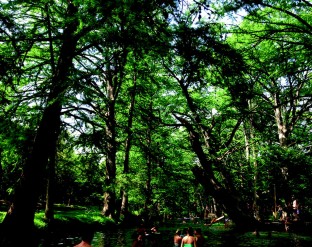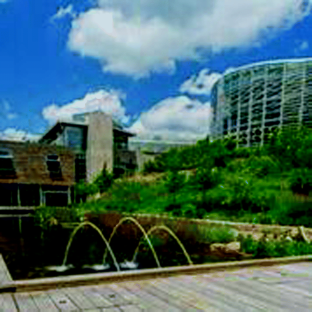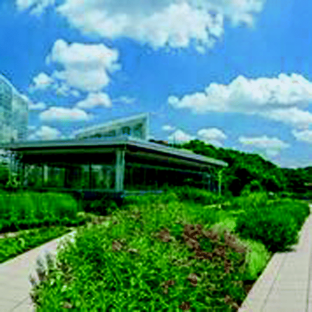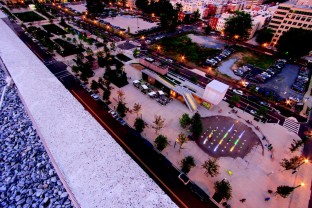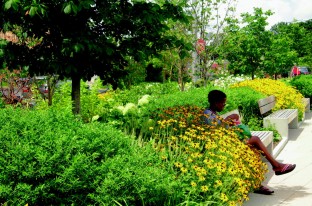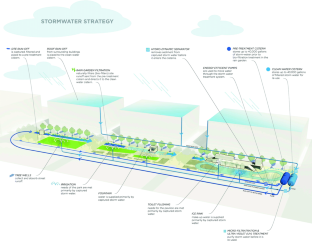 References
American Council for an Energy-Efficient Economy (2013) Water and Wastewaters. https://aceee.org/topics/water-and-wastewater. Accessed 28 Oct 2016

Benedict MA, McMahon ET (2006) Green infrastructure: linking landscapes and communities. Island Press, Washington, D.C

Berkooz CB (2011) Green infrastructure storms ahead. Planning 77(3):19–24

Birch EL, Wachter SM (eds) (2008) Growing greener cities: urban sustainability in the twenty-first century. University of Pennsylvania Press, Philadelphia

Buell L (2001) Writing for an endangered world. Harvard University Press, Cambridge, Massachusetts

Canfield J (2013) Blue hole regional park. In: Landscape performance series. Landscape Architecture Foundation, Washington, D.C., Feb 2013

Dunn AD (2010) Siting green infrastructure: legal and policy solutions to alleviate urban poverty and promote healthy communities. Boston College Environ Aff Law Rev 37:41

Drake SC, Kim Y (2011) Gowanus canal sponge park. Ecol Restor 4:392–400

Fiksel J (2006) Sustainability and resilience: toward a systems approach. Sustain Sci Pract Policy 2(2):14–21

Foderaro LW (2015) A park to sop up pollutants before they flow into the Gowanus canal. The New York Times, 15 Dec 2015

Forman RTT, Wu J (2016) Where to put the next billion people. Nature 537:608–611, 29 Sept 2016

Gill SE, Handley JF, Ennos AR, Pauleit S (2007) Adapting cities for climate change: the role of the green infrastructure. Built Environ 33(1):115–133

Green Building Certification Institute (2010) Professional credentialing. http://www.gbci.org/org-nav/about-gbci/about-gbci.aspx, 24 Apr 2010

Hirsch DD (2008) Ecosystem services and the green city. In: Birch EL, Wachter Susan M (eds) Growing greener cities. University of Pennsylvania Press, Philadelphia, pp 281–293

Klein J (2016) Filling the texas sky by the millions. The New York Times, 30 Aug 2016

Kweon B-S, Ellis CD (2012) Sidwell friends middle school. In: Landscape performance series. Landscape Architecture Foundation, Washington, D.C., Oct 2012

Lady Bird Johnson Wildflower Center, The University of Texas at Austin; United States Botanic Garden; and American Society of Landscape Architects (2014) SITES v2 reference guide: for sustainable land design and development. Sustainable SITES Initiative, Austin

Millennium Ecosystem Assessment (2005) Ecosystems and human well-being. Island Press, Washington, D.C

Moore D (1995) The Pantheon. http://www.romanconcrete.com

Parker F (2009) The Pantheon—Rome—126AD. More about monolithic domes, 12 May 2009

Pieranunzi D, Steiner FR, Reiff S (2017) Advancing green infrastructure and ecological security through the SITES rating system. Landscape Archit Frontiers 5(1):22–39

Pope Francis (2015) Laudato Si'. The Vatican, Vatican City

Rizzo J (2013) Waste not. Nat Geogr 224(5):20–21

Rosenfield K (2013) Brooklyn to transform canal into 'sponge park'. Arch Daily. http://www.archdaily.com/?p=417816, 20 Aug 2013. Accessed 14 Dec 2013

Rouse D, Bunster-Ossa I (2013) Green infrastructure: a landscape approach. APA Planning Advisory Service, Washington, D.C

Salazar J (2015) Canal park. Landscape Perform Ser. Landscape Architecture Foundation, Washington, D.C., Apr 2015

Simon H (1996) The sciences of the artificial (Third Edition). MIT Press, Cambridge, Massachusetts

Smithson R (1996) In: Flam J (ed) Robert Smitshon: the collected writings. University of California Press, Berkeley, California

Steiner F (1990) Soil conservation in the United States: policy and planning. The Johns Hopkins University Press, Baltimore Maryland

Taylor R (2003) Roman builders: a study of architectural progress. Cambridge University Press, Cambridge, England

Windhager S, Steiner F, Simmons MT, Heymann D (2010) Toward ecosystems as a basis for design. Landscape J 29(2):107–123

Winslow JF (2015) Linking health and community design through green infrastructure. Ph.D. diss., University of Texas at Austin, School of Architecture
Copyright information

© 2019 Springer Nature Singapore Pte Ltd.
About this chapter
Cite this chapter
Steiner, F. (2019). The Wisdom of Looking Forward Through Ecological Design and Planning. In: Yang, B., Young, R. (eds) Ecological Wisdom. EcoWISE. Springer, Singapore. https://doi.org/10.1007/978-981-13-0571-9_9
DOI: https://doi.org/10.1007/978-981-13-0571-9_9

Published:

Publisher Name: Springer, Singapore

Print ISBN: 978-981-13-0570-2

Online ISBN: 978-981-13-0571-9