Abstract

We report that 3D-A-DNA structure behaves as a fractal antenna, which can interact with the electromagnetic fields over a wide range of frequencies. Using the lattice details of human DNA, we have modeled radiation of DNA as a helical antenna. The DNA structure resonates with the electromagnetic waves at 34 GHz, with a positive gain of 1.7 dBi. We have also analyzed the role of three different lattice symmetries of DNA and the possibility of soliton-based energy transmission along the structure.
Keywords
Biological living system

Antenna

DNA vibration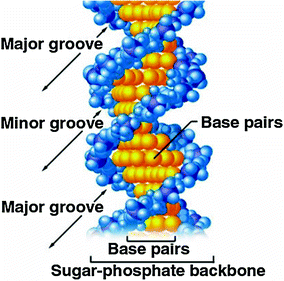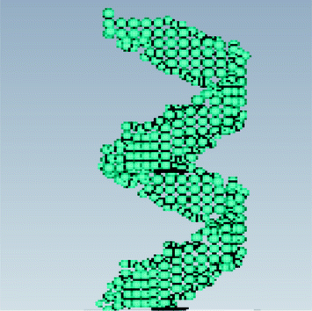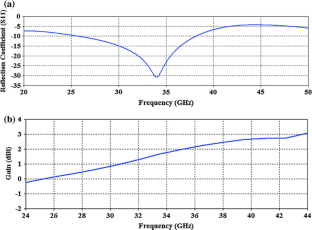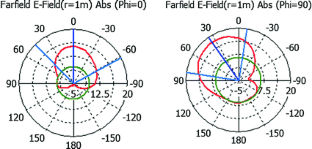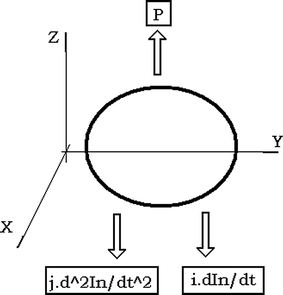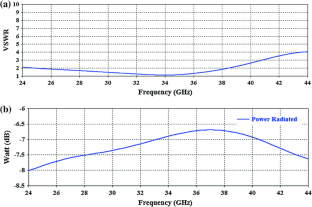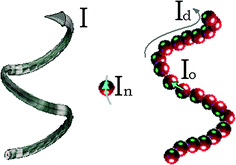 References
Xing, H., Wilkerson, D.C., Mayhew, C.N., Lubert, E.J., Skaggs, H.S., Goodson, M.L., Hong, Y., Park-Sarge, O.K., Sarge, K.D.: Mechanism of HSP 70i gene bookmarking. Science 307, 421–423 (2005)

O'Carroll, M.J., Henshaw, D.L.: Aggregating epidemiological evidence: comparing two seminal EMF reviews. Risk Anal. 28, 225–234 (2008)

Alexandrov, B.S., Gelev, V., Bishop, A.R., Usheva, A., Rasmussen, K.O.: DNA breathing dynamics in the presence of a terahertz field. 29 October 2009. http://arxiv.org/abs/0910.5294

Adair, R.K.: Vibration resonances in biological systems at microwave frequencies. Biophys. J. 82(3), 1147–1152 (2002)

Meyl, K.: DNA and cell resonance: magnetic waves enable cell communication. DNA Cell Biol. 31(4), 422–426 (2012)

Blank, M., Goodman, R.: DNA is a fractal antenna in electromagnetic fields. Int. J. Radiat. Biol. 87(4), 409–415 (2011)

Sage C, Carpenter D (Eds.) A scientific perspective on health risk of electromagnetic fields. Published online 31 August 2007 at: http://www.bioinitiative.org/report/index.htm

Sahu, S., Ghosh, S., Fujita, D., Bandyopadhyay, A.: Live visualizations of single isolated tubulin protein self-assembly via tunneling current: effect of electromagnetic pumping during spontaneous growth of microtubule. Sci. Rep. 4, 7303 (2014)

Sahu, S., Ghosh, S., Hirata, K., Fujita, D., Bandyopadhyay, A.: Multi-level memory-switching properties of a single brain microtubule. Appl. Phys. Lett. 102, 123701 (2013)

Sahu, S., Ghosh, S., Ghosh, B., Aswani, K., Hirata, K., Fujita, D., Bandyopadhyay, A.: Atomic water channel controlling remarkable properties of a single brain microtubule: correlating single protein to its supramolecular assembly. Biosens. Bioelectron. 47, 141–148 (2013)

Watson, J.D., Crick, F.C.H.: Molecular structure of nucleic acids, a structure for deoxyribonucleic acids. Nature 171, 737–738 (1993)

Dewarrat, F. C.: Electric characterization of DNA thesis (2002). https://nanoelectronics.unibas.ch/…/theses/Dewarrat-PhD-Thesis.pdf

Flock, S., Labarbe, R., Houssier, C.: Dielectric constant and ionic strength effects on DNA precipitation. Biophys. J. 70, 1456–1465 (1996)

Thomson William, T., Dahleh Dillon, M.: Theory of vibration with applications. 5th edition (1998)

Moleron, M., Leonard, A., Daraio, C.: Solitary waves in a chain of repelling magnets. J. Appl. Phys. 115, 184901 (2014)

Friesecke, G., Pego, R.: Nonlinearity 12, 1601 (1999)

Reshetnyak, S.A., Shcheglov, V.A., Blagodatskikh, V.I., Gariaev, P.P., Maslov, MYu.: Mechanisms of interaction of electromagnetic radiation with a biosystem. Laser Phys. 6(4), 621–653 (1996)

Zaks, M.: Fractal fourier spectra in dynamic system. Instituted fur Physik (2001). https://publishup.uni-potsdam.de/opus4-ubp/files/145/zaks.pd
Acknowledgement

J.E. Lugo thanks the magnetophotonics material SEP-PRODEP grant.
Copyright information

© 2018 Springer Nature Singapore Pte Ltd.
About this paper
Cite this paper
Singh, P. et al. (2018). DNA as an Electromagnetic Fractal Cavity Resonator: Its Universal Sensing and Fractal Antenna Behavior. In: Pant, M., Ray, K., Sharma, T., Rawat, S., Bandyopadhyay, A. (eds) Soft Computing: Theories and Applications. Advances in Intelligent Systems and Computing, vol 584. Springer, Singapore. https://doi.org/10.1007/978-981-10-5699-4_21
DOI: https://doi.org/10.1007/978-981-10-5699-4_21

Published:

Publisher Name: Springer, Singapore

Print ISBN: 978-981-10-5698-7

Online ISBN: 978-981-10-5699-4

eBook Packages: EngineeringEngineering (R0)