Abstract

This paper discusses the role of prototyping as a vehicle to integrate electronic media technology, materiality, and physical computing into architectural design process and education. It connects a creating-making approach to a broader maker and hacker culture through adaptive and autonomous assemblies and embedded electronic systems. It recognizes the need for a new conceptual discourse on what constitutes effective design methodology that nurtures innovation and considers all design factors: social, cultural, and technological.
Keywords
Soap Bubble

Digital Fabrication

Design Resolution

Master Builder

Intellectual Property Ownership
These keywords were added by machine and not by the authors. This process is experimental and the keywords may be updated as the learning algorithm improves.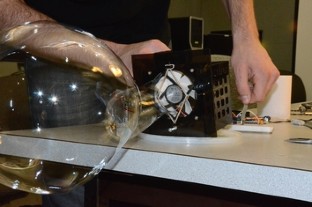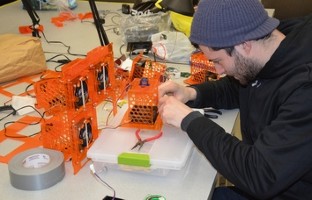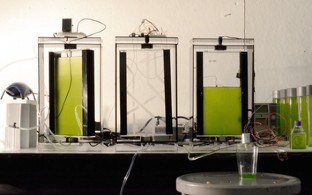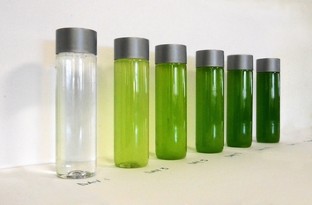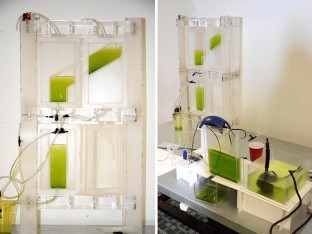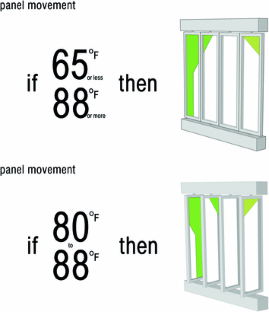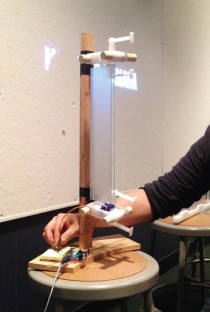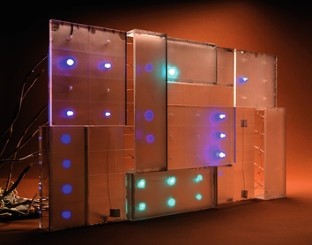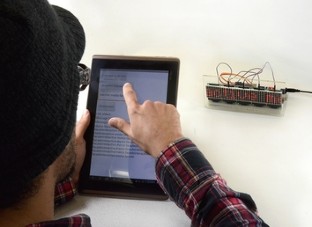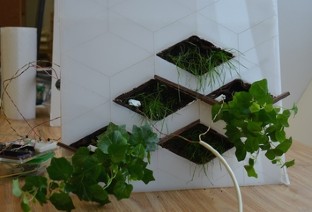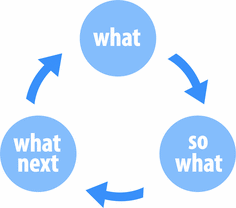 References
Kittler, F. A. (1999). Gramophone, film, typewriter (trans. by Geoffrey Winthrop-Young and Michael Wutz) (pp. 200–208). Stanford: Stanford University Press. Quoted in Patricia Falguières, "A failed love affair with the typewriter," Rosa B. Accessed June, 2016. http://www.rosab.net/spip.php?page=article&id_article=47#nb1

Pye, D. (1968). The nature and art of workmanship. Cambridge: Cambridge University Press.

McLuhan, M., & Fiore, Q. (1967). The medium is the massage: An inventory of effects. Harmondsworth: Penguin Books.

Vitruvius, P. (1914). The ten books on architecture. Cambridge: Harvard University Press.

Burke, J., & Ornstein, R. (1997). The Axemaker's gift: Technology's capture and control of our minds and culture. New York: Putnam.

Calder, N. (1963). How to be dignified though useless. In: D. Gabor (Ed.), Review of "inventing the future" (p. 712, column 2). Reed Business Information, March 28, 1963, New Scientist, http://www.quoteinvestigator.com/2012/09/27/invent-the-future/#more-4515

Borton, T. (1970). Reach, touch and teach (p. 213). US: McGraw-Hill Inc. Retrieved from http://www.nurseeducationtoday.com/article/S0260-6917(13)00400-0/abstract. ISBN: 9780070065703.
Acknowledgments

Digital Bubbles project was developed by Leland Greenfield and Edward Perez (Figs. 18.1 and 18.2).

The Algae Façade project was developed by Samantha Bard, Mary Lopreiato, and Libertad McLellan (Figs. 18.3, 18.4, 18.5 and 18.6).

The Adaptive Media Façade project was developed by Anthony Morrello and Anthony Samaha (Figs. 18.7 and 18.8).

The Green Wall project was developed by Milena Popow (Fig. 18.9).

The Tectonic Media Façade was developed by Kristen Schindler (Fig. 18.10).
Copyright information

© 2017 Springer Nature Singapore Pte Ltd
About this chapter
Cite this chapter
Zarzycki, A. (2017). Answering Questions with Questions: A Personal Take on Gödel's Incompleteness Theorem as It Relates to Architecture and Design. In: Lee, JH. (eds) Morphological Analysis of Cultural DNA. KAIST Research Series. Springer, Singapore. https://doi.org/10.1007/978-981-10-2329-3_18
DOI: https://doi.org/10.1007/978-981-10-2329-3_18

Published:

Publisher Name: Springer, Singapore

Print ISBN: 978-981-10-2328-6

Online ISBN: 978-981-10-2329-3