Abstract

Forest fires in recent years have been devastating both for natural ecosystem, biodiversity and forest economy. With increasing population pressure and change in global climate scenario, there is an increase in percentage of forest fires that are a major cause of declining Indian forests. According to forest survey report of India, 50 % of forest areas in country are fire prone (ranging from 50 to 90 % in some states of country). About 6 % of the forests are prone to severe fire damages. The designed system and research paper aims to identify forest fire in the initial stage. This system will monitor each tree and will give respective data to the control room. The hardware will be equipped with node, head and main server having application like exact location identifier (GSM Modem), fire detectors and RF system for data transferring and devices which will be helpful in forest surveillance.
Keywords
GSM modem

RF system

Server

Node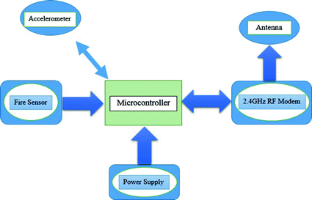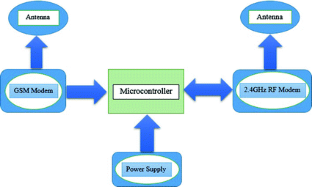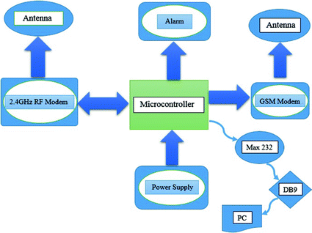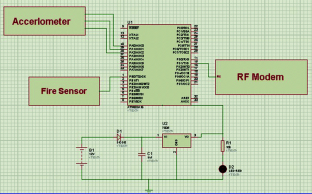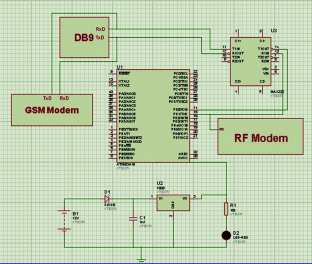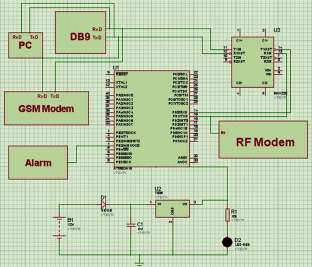 References
Zhou, Gouqing, Chaokui Li, and Penggen Cheng. "Unmanned aerial vehicle (UAV) real-time video registration for forest fire monitoring." Geoscience and Remote Sensing Symposium, 2005. IGARSS'05. Proceedings. 2005 IEEE International. Vol. 3. IEEE, 2005.

Liao, Wen-Hwa, Yucheng Kao, and Ying-Shan Li. "A sensor deployment approach using glowworm swarm optimization algorithm in wireless sensor networks." Expert Systems with Applications 38.10 (2011): 12180–12188.

Bosch, Ignacio, Soledad Gómez, and Luís Vergara. "Automatic forest surveillance based on infrared sensors." Sensor Technologies and Applications, 2007. SensorComm 2007. International Conference on. IEEE, 2007.

Hefeeda, Mohamed, and Majid Bagheri. "Wireless sensor networks for early detection of forest fires." Mobile Adhoc and Sensor Systems, 2007. MASS 2007. IEEE International Conference on. IEEE, 2007.

Brogi, Giulio, Luca Pietranera, and Francesco Frau. "Forest surveillance and monitoring system for the early detection and reporting of forest fires." U.S. Patent No. 5,734,335. 31 Mar. 1998.

Son, Byungrak, Yong-sork Her, and Jung-Gyu Kim. "A design and implementation of forest-fires surveillance system based on wireless sensor networks for South Korea Mountains." International Journal of Computer Science and Network Security (IJCSNS) 6.9 (2006): 124–130.

Smith, David, et al. "Forest health surveillance in Victoria." Australian Forestry 71.3 (2008): 188–195.

Bellecci, C., et al. "Reduction of false alarms in forest fire surveillance using water vapour concentration measurements." Optics & Laser Technology 41.4 (2009): 374–379.

Bosch, Ignacio, et al. "Infrared image processing and its application to forest fire surveillance." Advanced Video and Signal Based Surveillance, 2007. AVSS 2007. IEEE Conference on. IEEE, 2007.

Briz, S., et al. "Reduction of false alarm rate in automatic forest fire infrared surveillance systems." Remote Sensing of Environment 86.1 (2003): 19–29.
Copyright information

© 2017 Springer Science+Business Media Singapore
About this paper
Cite this paper
Aditya Agarwal, Vishal Sharma, Rajesh Singh, Anita Ghelot, Kanchan Bahukhandi (2017). A Design and Application of Forest Fire Detection and Surveillance System Based on GSM and RF Modules. In: Singh, R., Choudhury, S. (eds) Proceeding of International Conference on Intelligent Communication, Control and Devices . Advances in Intelligent Systems and Computing, vol 479. Springer, Singapore. https://doi.org/10.1007/978-981-10-1708-7_51
DOI: https://doi.org/10.1007/978-981-10-1708-7_51

Published:

Publisher Name: Springer, Singapore

Print ISBN: 978-981-10-1707-0

Online ISBN: 978-981-10-1708-7

eBook Packages: EngineeringEngineering (R0)