Aluminum Speciation in Metamorphic Fluids
Part of the NATO ASI Series book series (ASIC, volume 218)
Abstract
In this article we present the results of some studies of the composition of an aqueous phase in equilibrium with various three-phase assemblages in the system K
2
O-Al
2
O
3
-SiO
2
(figure 1) such as quartz-feldspar-muscovite, muscovite-leucite-corundum, and several others. We interpret the results as indicating that the solutes are dominantly uncharged species, specifically alkali-alumina and alkalialumina- silica species.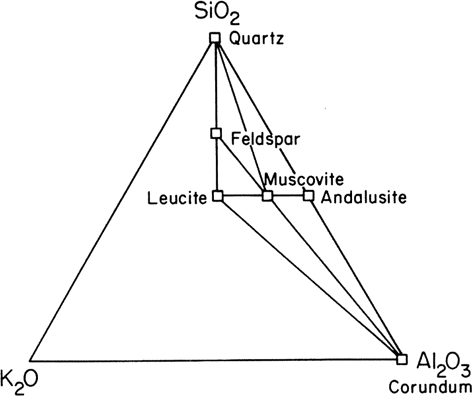 Keywords
Activity Coefficient 
Supercritical Water 
Ionization Constant 
Alkali Hydroxide 
Lithium Metaborate 
These keywords were added by machine and not by the authors. This process is experimental and the keywords may be updated as the learning algorithm improves.
Copyright information
© D. Reidel Publishing Company 1987