Abstract
For the purposes of this chapter, silicones are defined as polymers comprising alternate silicon and oxygen atoms in which the silicon atoms are joined to organic groups. The following types of structure come within this definition: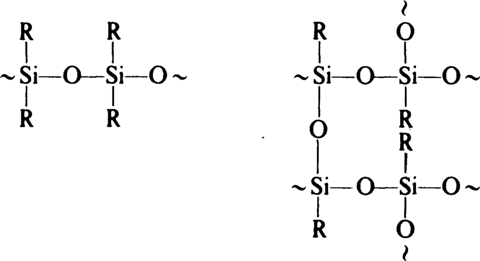 and both linear and network silicones find technological use. It is convenient to classify the silicones which are of commercial interest into three groups, namely fluids, elastomers and resins and these various types of materials are considered separately in this chapter.
Keywords
Direct Process 
Silicone Elastomer 
Silicone Resin 
Methyl Chloride 
Cuprous Chloride 
These keywords were added by machine and not by the authors. This process is experimental and the keywords may be updated as the learning algorithm improves.