Abstract
Anguilla lies at the northern end of the Leeward islands and is a mainly limestone platform with only a few extrusive basalts and tufts. The principal island is approximately 24 km × 5 km, and there several small outlying islets surrounding this. There is a fairly extensive reef system, particularly along the northern side, and there are a number of protected marine areas with coral reefs. The economy relies heavily on tourism which is increasing, as well as on financial services. Agriculture and fishing are not of major importance though the latter is driven by the increasing tourism, such that concerns exist regarding fisheries sustainability and the ecological impact of such activities on the coral reefs. Much of the shallow sublittoral is covered by seagrasses, algae and sand as well as reefs. On the southern coast, reefs are categorised as Acropora reefs, though these have degraded severely along with most similarly located shallow reef in the Caribbean, due to white band disease and probably hurricane activity also, such that today they are characterised by Acropora palmata rubble with relatively low diversity. Along the northern coast, similar rubble occurs, with several patches of live Acropora, but this area used to support vast areas of Montastraea spp also, and which likewise is in decline, probably from diseases. This area is degrading also, though not as severely to date. Overall coral cover has dropped from an average of 14 % in 1990 to 4 % in 2009. Changes to the management of Anguilla's reefs (and other marine habitats) are long overdue in order to arrest or reverse these declines, and plans are in place to increase surveillance and enforcement capabilities of Governmental Departments.
Keywords
Coral Reef

Coral Cover

Reef System

Mass Mortality Event

Hard Coral Cover
These keywords were added by machine and not by the authors. This process is experimental and the keywords may be updated as the learning algorithm improves.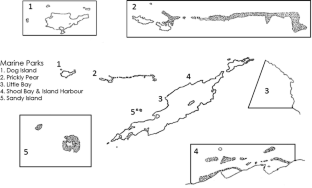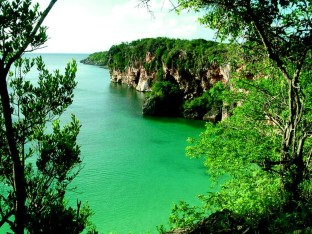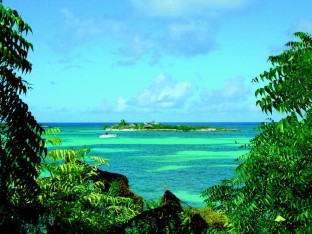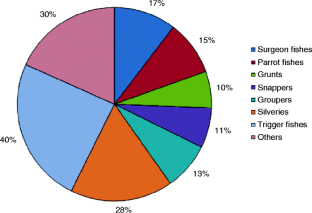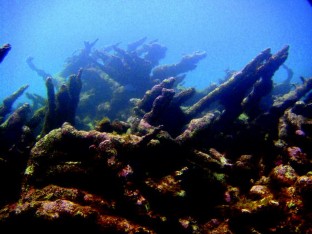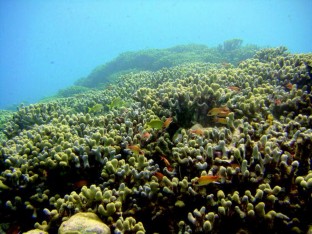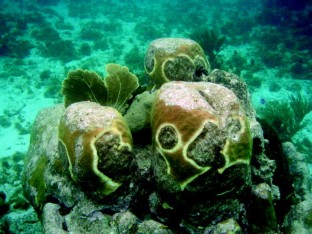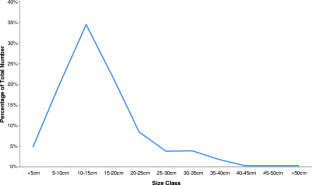 References
Bythell JC, Buchan KC (1996) Impact of hurricane Luis on the coastal and marine resources of Anguilla. Marine Ecological Survey produced for the British Development Division of the Overseas Development Administration by the University of Newcastle, United Kingdom

Gell F, Watson M (2000) Chapter 39: UK overseas territories in the Northeast Caribbean. In: Sheppard CRC (ed) Seas at the millennium: an environmental evaluation, vol 1. Elsevier Science, Anguilla/Montserrat, pp 615–626

Hubbard DK (ed) (1989) Terrestrial and marine geology of St Croix. In: Proceedings of 12th Caribbean geological conference, US Virgin Islands, vol 2, 13pp

Murry PA (2008) Strategic plan for the management of the fisheries sector of Anguilla 2008–2012. Unpublished report prepared for the Department of Fisheries and Marine Resources by the OECS Environment and Sustainable Development Unit

NRI (1995) Habitat atlas and database of Anguilla, Natural Resources Institute and Overseas Development Administration, Large format, 100 cm  ×  50 cm, l8 pp

Olsen DA, Ogden JC (1981) Management planning for Anguilla's fishing industry. Draft report prepared for Eastern Caribbean natural area management program, US Virgin Islands

Oxenford HA, Hunte W (1990) A survey of marine habitats around Anguilla, with baseline community descriptors for coral reefs and seagrass beds. Report for the Department of Agriculture and Fisheries, Government of Anguilla, by the Bellairs Institute, McGill University, St.James, Barbados

Salm RV (1980) Anguilla. Coral Reefs and Marine Parks Potential. Consultancy report for selection and design of marine parks and reserves. Eastern Caribbean natural area management program, unpubl rep. Available from Island Resources Foundation

Sheppard CRC, Matheson K, Bythell JC, Murphy P, Blair MC, Blake B (1995) Habitat mapping in the Caribbean for management and conservation: use and assessment of aerial photography. Aquat Conserv: Mar Freshw Ecosyst 5:277–298

Stephenson A (1992) Anguilla. country profile 1991. Anguilla Government

Tuya F, Boyra A, Sanchez-Jerez P, Barbera C, Haroun R (2004) Can one species determine the structure of the benthic community on a temperate rocky reef? The case of the long-spined seaurchin Diadema antillarum in the eastern Atlantic. Hydrobiologia 519:211–214

Wynne S (2007a) Ecological baseline survey of Anguilla's five marine parks. Produced by the Department of Fisheries and Marine Resources for the Anguillian National Trust as part of an Overseas Territories Environmental Programme funded project. Copies can be obtained by contacting fisheriesmr@gov.ai

Wynne S (2007b) Anguilla marine monitoring programme survey protocol. Produced by the Department of Fisheries and Marine Resources for the Government of Anguilla. Copies can be obtained by contacting fisheriesmr@gov.ai

Wynne S (2008a) Anguilla marine monitoring programme pilot study. Produced by the Department of Fisheries and Marine Resources for the Government of Anguilla. Copies can be obtained by contacting fisheriesmr@gov.ai

Wynne S (2008b) Anguilla marine monitoring programme 2008 Annual report, Produced by the Department of Fisheries and Marine Resources for the Government of Anguilla. Copies can be obtained by contacting fisheriesmr@gov.ai

Wynne S (2009) Lionfish response plan – Anguilla BWI. Produced by the Department of Fisheries and Marine Resources for the Government of Anguilla. Copies can be obtained by contacting fisheriesmr@gov.ai

Wynne S (2010) Status of Anguilla's marine resources 2010. 2009 AMMP report, Produced by the Department of Fisheries and Marine Resources for the Government of Anguilla. Copies can be obtained by contacting fisheriesmr@gov.ai
Copyright information
© 2013 Springer Science+Business Media Dordrecht
About this chapter
Cite this chapter
Wynne, S.P. (2013). Coral Reefs of Anguilla. In: Sheppard, C. (eds) Coral Reefs of the United Kingdom Overseas Territories. Coral Reefs of the World, vol 4. Springer, Dordrecht. https://doi.org/10.1007/978-94-007-5965-7_2
DOI: https://doi.org/10.1007/978-94-007-5965-7_2

Published:

Publisher Name: Springer, Dordrecht

Print ISBN: 978-94-007-5964-0

Online ISBN: 978-94-007-5965-7