Abstract

The understanding and the anticipation of the environmental fallout in case of severe nuclear accidents with radioactive releases is crucial for the environment. In this study we aim to improve our knowledge on the aerosol particles scavenging, in particular the washout by raindrops with a diameter larger than 1 mm.
Keywords
Aerosol Particle

Rain Event

Collection Efficiency

Drop Size

Aerosol Mass
These keywords were added by machine and not by the authors. This process is experimental and the keywords may be updated as the learning algorithm improves.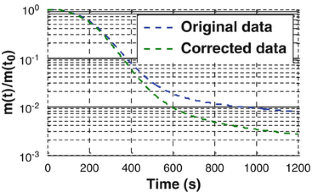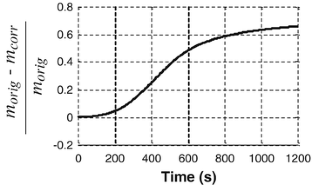 References
Masson O et al (2011) Tracking of airborne radionuclides from the damaged Fukushima Dai-Ichi nuclear reactors by European networks. Environ Sci Technol 45:7670–7677

Flossmann AI, Pruppacher HR (1998) A theoretical study of the wet removal of atmospheric pollutants, part III: the uptake, redistribution, and deposition of (NH4)2SO4 particles by a convective cloud using a two-dimensional cloud dynamics model. J Atmos Sci 45:1857–1871

Pruppacher HR, Klett JD (1997) Microphysics of clouds and precipitation. Kluwer Academic, Dordrecht

Wang PK, Pruppacher HR (1977) An experimental determination of the efficiency with which aerosol particles are collected by water drops in subsatured air. J Atmos Sci 34:1664–1669

Standard (1972) Method for measuring the efficiency of filters by means of a uranine (fluorescein) aerosol [in French]. Norme NF X 44-011

Marjamäki M, Keskinen J, Chen D-R, Pui DYH (2000) Performance evaluation of the Electrical Low-Pressure Impactor (ELPI). J Aerosol Sci 31(2):249–261

Lai K, Dayan N, Kerker M (1978) Scavenging of aerosol particles by a falling water drop. J Atmos Sci 35:674–682
Copyright information

© 2014 Springer Science+Business Media Dordrecht
About this paper
Cite this paper
Quérel, A., Lemaitre, P., Monier, M., Porcheron, E., Flossmann, A. (2014). Study of Aerosol Particle Scavenging by Rain, Experiments and Modelling. In: Steyn, D., Builtjes, P., Timmermans, R. (eds) Air Pollution Modeling and its Application XXII. NATO Science for Peace and Security Series C: Environmental Security. Springer, Dordrecht. https://doi.org/10.1007/978-94-007-5577-2_29
DOI: https://doi.org/10.1007/978-94-007-5577-2_29

Published:

Publisher Name: Springer, Dordrecht

Print ISBN: 978-94-007-5576-5

Online ISBN: 978-94-007-5577-2