Abstract
Rose apple is found from Himalaya to West Malesia, but its exact origin is uncertain. It has been introduced and cultivated in home gardens elsewhere in the tropics and subtropics for its edible fruit, also as ornamental or shade tree and wind-break.
Keywords
Leaf Extract

Betulinic Acid

Cinnamyl Alcohol

Alcaligenes Faecalis

Trichophyton Mentagrophytes
These keywords were added by machine and not by the authors. This process is experimental and the keywords may be updated as the learning algorithm improves.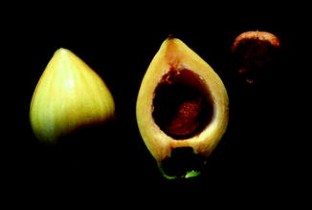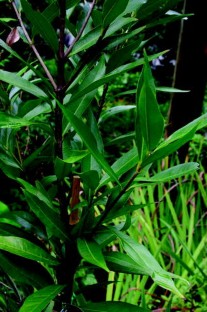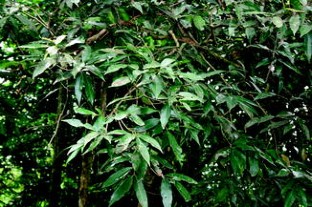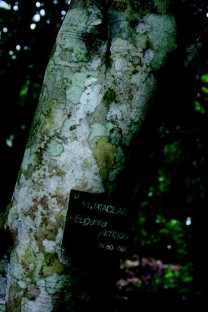 Selected References
Avila-Peña D, Peña N, Quintero L, Suárez-Roca H (2007) Antinociceptive activity of Syzygium jambos leaves extract on rats. J Ethnopharmacol 112(2):380–385

Backer CA, van den Bakhuizen Brink RC Jr (1963) Flora of java (Spermatophytes only), vol 1. Noordhoff, Groningen, p 648

Burkill IH (1966) A dictionary of the economic products of the malay Peninsula. Revised reprint, 2 vols. Ministry of agriculture and co-operatives. Kuala Lumpur, vol 1 (A–H), pp 1–1240, vol 2 (I–Z), pp 1241–2444

Chen J, Craven LA (2007) Myrtaceae. In: Wu ZY, Raven PH, Hong DY (eds) Flora of China, vol 13 (Clusiaceae through Araliaceae). Science Press, Beijing

Djipa CD, Delmee M, Quetin Leclercq J (2000) Antimicrobial activity of bark extracts of Syzygium jambos (L.) Alston (Myrtaceae). J Ethnopharmacol 71(1–2):307–313

Govaerts R, Sobral M, Ashton P, Barrie F, Holst BK, Landrum LL, Matsumoto K, Fernanda Mazine F, Nic Lughadha E, Proenca C, Soares-Silva LH, Wilson PG, Lucas E (2010) World checklist of Myrtaceae. The board of trustees of the Royal Botanic Gardens, Kew. Published on the Internet, http://www.kew.org/wcsp/. Accessed 22 Apr 2010

Guedes C, Pinto A, Moreira R, De Maria C (2004) Study of the aroma compounds of rose apple (Syzygium jambos Alston) fruit from Brazil. Eur Food Res Technol A 219(5):460–464

Jayasinghe UL, Ratnayake RM, Medawala MM, Fujimoto Y (2007) Dihydrochalcones with radical scavenging properties from the leaves of Syzygium jambos. Nat Prod Res 21(6):551–554

Khoo HE, Ismail A, Mohd.-Esa N, Idris S (2008) Carotenoid content of underutilized tropical fruits. Plant Foods Hum Nutr 63:170–175

Kuiate JR, Mouokeu S, Wabo HK, Tane P (2007) Antidermatophytic triterpenoids from Syzygium jambos (L.) Alston (Myrtaceae). Phytother Res 21(2):149–152

Mohanty S, Cock IE (2010) Bioactivity of Syzygium jambos methanolic extracts: antibacterial activity and toxicity. Phcog Res 2:4–9

Morton J (1987) Rose apple. In: Morton JF (ed) Fruits of warm climates. Julia F. Morton, Miami, pp 383–386

Reynertson KA, Basile MJ, Kennelly EJ (2005) Antioxidant potential of seven myrtaceous fruits. Ethnobot Res Appl 3:25–35

Reynertson KA, Yang H, Jiang B, Basile MJ, Kennelly EJ (2008) Quantitative analysis of antiradical phenolic constituents from fourteen edible Myrtaceae fruits. Food Chem 109(4):883–890

Slowing K, Carretero E, Villar A (1994a) Anti-inflammatory activity of leaf extracts of Eugenia jambos on rats. J Ethnopharmacol 43:9–11

Slowing K, Söllhuber M, Carretero E, Villar A (1994b) Flavonoid glycosides from Eugenia jambos. Phytochemistry 37(1):255–258

Teixeira CC, Fuchs FD (2006) The efficacy of herbal medicines in clinical models: the case of jambolan. J Ethnopharmacol 108(1):16–19

Teixeira CC, Fuchs FD, Blotta RM, Knijnik J, Delgado I, Netto M, Ferreira E, Costa AP, Müssnich DG, Ranquetat GG, Gastaldo GJ (1990) Effect of tea prepared from leaves of Syzygium jambos on glucose tolerance in nondiabetes subjects. Diabetes Care 13:907–908

Van Lingen TG (1992) Syzygium jambos (L.) Alston. In: Verheij EWM, Coronel RE (eds) Plant resources of South-East Asia no 2. Edible Fruits and nuts. Prosea, Bogor, pp 296–298

Wong KC, Lai FY (1996) Volatile constituents from the fruits of four Syzygium species grown in Malaysia. Flavour Fragr J 11(1):61–66

Yang L-L, Lee C-Y, Yen K-Y (2000) Induction of apoptosis by hydrolysable tannins from Eugenia jambos L. on human leukemia cells. Cancer Lett 157:65–75
Copyright information
© 2012 Springer Science+Business Media B.V.
About this chapter
Cite this chapter
Lim, T.K. (2012). Syzygium jambos. In: Edible Medicinal And Non Medicinal Plants. Springer, Dordrecht. https://doi.org/10.1007/978-94-007-2534-8_101