Abstract

Transgenic avian bioreactors are being proposed as a powerful way of addressing the growing need for recombinant biopharmaceutical production. Avian systems as transgenic bioreactors have several advantages including high protein productivity in eggs, a relatively short period of sexual maturation, and similar protein glycosylation patterns to those of humans. Several examples of successful viral biopharmaceuticals are already being produced as human vaccines. In this chapter, we describe the generation of genetically manipulated (GM) avians producing pharmaceutical proteins including antibodies using retroviral vectors for gene transfer, the analysis of glycosylation patterns of recombinant antibodies produced in the serum and eggs of GM chickens, and the recovery of recombinant antibodies and Fc-fusion proteins mediated by yolk transport. The development of transgenic avian bioreactors promises to be an important procedure for production of therapeutic proteins.
Keywords
Internal Ribosomal Entry Site

Recombinant Antibody

Oligosaccharide Chain

Chimeric Antibody

Pharmaceutical Protein
These keywords were added by machine and not by the authors. This process is experimental and the keywords may be updated as the learning algorithm improves.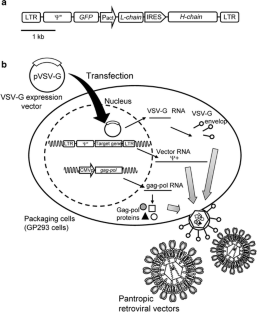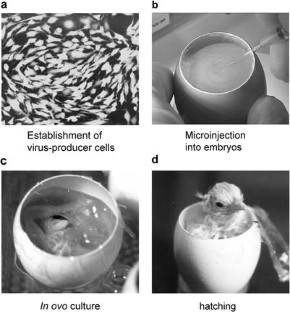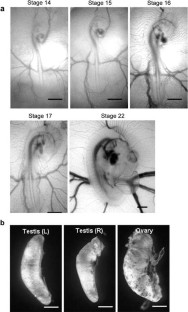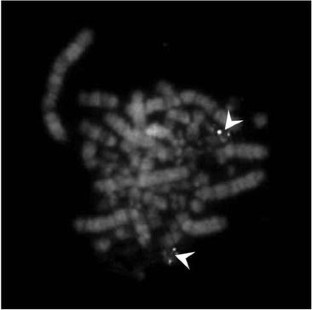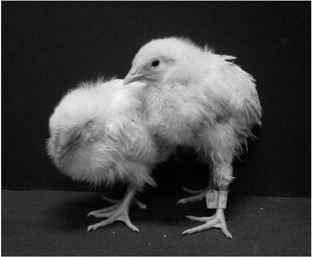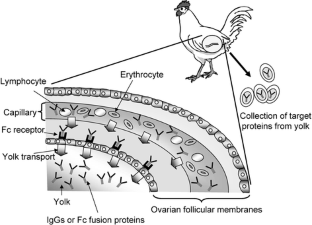 References
Bae HD, Kobayashi M, Horio F, Murai A (2010) Identification of the amino acid residues involved in human IgG transport into egg yolks of Japanese quail (Coturnix japonica). Mol Immunol 47:1404–1410.

Burns JC, Friedmann T, Driever W, Burrascano M, Yee JK (1993) Vesicular stomatitis virus G glycoprotein pseudotyped retroviral vectors: concentration to very high titer and efficient gene transfer into mammalian and nonmammalian cells. Proc Natl Acad Sci USA 90:8033–8037.

Clackson T, Hoogenboom HR, Griffiths AD, Winter G (1991) Making antibody fragments using phage display libraries. Nature 352:624–628.

Dyck MK, Lacroix D, Pothier F, Sirard MA (2003) Making recombinant proteins in animals-different systems, different applications. Trends Biotechnol 21:394–399.

Enever C, Batuwangala T, Plummer C, Sepp A (2009) Next generation immunotherapeutics–honing the magic bullet. Curr Opin Biotechnol 20:405–411.

Hamburger V, Hamilton HL (1951) A series of normal stages in the development of the chick embryo. J Morphol 88:49–92.

Harel-Markowitz E, Gurevich M, Shore LS, Katz A, Stram Y, Shemesh M (2009) Use of sperm plasmid DNA lipofection combined with REMI (restriction enzyme-mediated insertion) for production of transgenic chickens expressing eGFP (enhanced green fluorescent protein) or human follicle-stimulating hormone. Biol Reprod 80:1046–1052.

Harvey AJ, Speksnijder G, Baugh LR, Morris JA, Ivarie R (2002) Expression of exogenous protein in the egg white of transgenic chickens. Nat Biotechnol 20:396–399.

Hotta A, Kamihira M, Itoh K, Morshed M, Kawabe Y, Ono K, Matsumoto H, Nishijima K, Iijima S (2004) Production of anti-CD2 chimeric antibody by recombinant animal cells. J Biosci Bioeng 98:298–303.

Houdebine LM (2009) Production of pharmaceutical proteins by transgenic animals. Comp Immunol Microbiol Infect Dis 32:107–121.

Ivarie R (2003) Avian transgenesis: progress towards the promise. Trends Biotechnol 21:14–19.

Kamihira M, Kawabe Y, Shindo T, Ono K, Esaka K, Yamashita T, Nishijima K, Iijima S (2009) Production of chimeric monoclonal antibodies by genetically manipulated chickens. J Biotechnol 141:18–25.

Kamihira M, Ono K, Esaka K, Nishijima K, Kigaku R, Komatsu H, Yamashita T, Kyogoku K, Iijima S (2005) High-level expression of single-chain Fv-Fc fusion protein in serum and egg white of genetically manipulated chickens by using a retroviral vector. J Virol 79:10864–10874.

Kawabe Y, Kamihira M, Ono K, Kyogoku K, Nishijima K, Iijima S (2006a) Production of scFv-Fc fusion protein using genetically manipulated quails. J Biosci Bioeng 102:297–303.

Kawabe Y, Naka T, Ando-Noumi N, Matsumoto H, Ono K, Nishijima K, Kamihira M, Iijima S (2006b) Transport of human immunoglobulin G and Fc-fusion proteins to chicken egg yolk. J Biosci Bioeng 102:518–523.

Kawabe Y, Naka T, Komatsu H, Nishijima K, Iijima S, Kamihira M (2008) Retroviral gene transduction into chicken embryo gonads through blood circulation. J Biosci Bioeng 106:598–601.

Kitaguchi K, Osada K, Horio F, Murai A (2008) Exclusion of polymeric immunoglobulins and selective immunoglobulin Y transport that recognizes its Fc region in avian ovarian follicles. Vet Immunol Immunopathol 121:290–299.

Kodama D, Nishimiya D, Iwata K, Yamaguchi K, Yoshida K, Kawabe Y, Motono M, Watanabe H, Yamashita T, Nishijima K, Kamihira M, Iijima S (2008) Production of human erythropoietin by chimeric chickens. Biochem Biophys Res Commun 367:834–839.

Köhler G, Milstein C (1975) Continuous cultures of fused cells secreting antibody of predefined specificity. Nature 256:495–497.

Köhler G (1980) Immunoglobulin chain loss in hybridoma lines. Proc Natl Acad Sci USA 77:2197–2199.

Koo BC, Kwon MS, Lee H, Kim M, Kim D, Roh JY, Park YY, Cui XS, Kim NH, Byun SJ, Kim T (2010) Tetracycline-dependent expression of the human erythropoietin gene in transgenic chickens. Transgenic Res 19:437–447.

Kues WA, Niemann H (2004) The contribution of farm animals to human health. Trends Biotechnol 22:286–294.

Kuwana T (1993) Migration of avian primordial germ cells toward the gonadal anlage. Dev Growth Differ 35:237–243.

Kwon SC, Choi JW, Jang HJ, Shin SS, Lee SK, Park TS, Choi IY, Lee GS, Song G, Han JY (2010) Production of biofunctional recombinant human interleukin 1 receptor antagonist (rhIL1RN) from transgenic quail egg white. Biol Reprod 82:1057–1064.

Kwon MS, Koo BC, Choi BR, Park YY, Lee YM, Suh HS, Park YS, Lee HT, Kim JH, Roh JY, Kim NH, Kim T (2008) Generation of transgenic chickens that produce bioactive human granulocyte-colony stimulating factor. Mol Reprod Dev 75:1120–1126.

Kyogoku K, Yoshida K, Watanabe H, Yamashita T, Kawabe Y, Motono M, Nishijima K, Kamihira M, Iijima S (2008) Production of recombinant tumor necrosis factor receptor/Fc fusion protein by genetically manipulated chickens. J Biosci Bioeng 105:454–459.

Lavial F, Pain B (2010) Chicken embryonic stem cells as a non-mammalian embryonic stem cell model. Dev Growth Differ 52:101–114.

Lavine G (2009) FDA approves first biological product derived from transgenic animal. Am J Health Syst Pharm 66:518.

Lee SH, Gupta MK, Han DW, Han SY, Uhm SJ, Kim T, Lee HT (2007) Development of transgenic chickens expressing human parathormone under the control of a ubiquitous promoter by using a retrovirus vector system. Poult Sci 86:2221–2227.

Lillico SG, McGrew MJ, Sherman A, Sang HM (2005) Transgenic chickens as bioreactors for protein-based drugs. Drug Discov Today 10:191–196.

Lillico SG, Sherman A, McGrew MJ, Robertson CD, Smith J, Haslam C, Barnard P, Radcliffe PA, Mitrophanous KA, Elliot EA, Sang HM (2007) Oviduct-specific expression of two therapeutic proteins in transgenic hens. Proc Natl Acad Sci USA 104:1771–1776.

Loeken MR, Roth TF (1983) Analysis of maternal IgG subpopulations which are transported into the chicken oocyte. Immunology 49:21–28.

Love J, Gribbin C, Mather C, Sang H (1994) Transgenic birds by DNA microinjection. Biotechnology 12:60–63.

Massoud M, Attal J, Thépot D, Pointu H, Stinnakre MG, Théron MC, Lopez C, Houdebine LM (1996) The deleterious effects of human erythropoietin gene driven by the rabbit whey acidic protein gene promoter in transgenic rabbits. Reprod Nutr Dev 36:555–563.

McGrew MJ, Sherman A, Ellard FM, Lillico SG, Gilhooley HJ, Kingsman AJ, Mitrophanous KA, Sang H (2004) Efficient production of germline transgenic chickens using lentiviral vectors. EMBO Rep 5:728–733.

Mizuarai S, Ono K, Yamaguchi K, Nishijima K, Kamihira M, Iijima S (2001) Production of transgenic quails with high frequency of germ-line transmission using VSV-G pseudotyped retroviral vector. Biochem Biophys Res Commun 286:456–463.

Mizuguchi H, Xu Z, Ishii-Watabe A, Uchida E, Hayakawa T (2000) IRES-dependent second gene expression is significantly lower than cap-dependent first gene expression in a bicistronic vector. Mol Ther 1:376–382.

Mohammed SM, Morrison S, Wims L, Trinh KR, Wildeman AG, Bonselaar J, Etches RJ (1998) Deposition of genetically engineered human antibodies into the egg yolk of hens. Immunotechnology 4:115–125.

Morrison SL, Mohammed MS, Wims LA, Trinh R, Etches R (2002) Sequences in antibody molecules important for receptor-mediated transport into the chicken egg yolk. Mol Immunol 38:619–625.

Mozdziak PE, Borwornpinyo S, McCoy DW, Petitte JN (2003) Development of transgenic chickens expressing bacterial β-galactosidase. Dev Dyn 226:439–445.

Murray KM, Dahl SL (1997) Recombinant human tumor necrosis factor receptor (p75) Fc fusion protein (TNFR:Fc) in rheumatoid arthritis. Ann Pharmacother 31:1335–1338.

Penno CA, Kawabe Y, Ito A, Kamihira M (2010) Production of recombinant human erythropoietin/Fc fusion protein by genetically manipulated chickens. Transgenic Res 19:187–195.

Pollock DP, Kutzko JP, Birck-Wilson E, Williams JL, Echelard Y, Meade HM (1999) Transgenic milk as a method for the production of recombinant antibodies. J Immunol Methods 231:147–157.

Raju TS, Briggs JB, Borge SM, Jones AJ (2000) Species-specific variation in glycosylation of IgG: evidence for the species-specific sialylation and branch-specific galactosylation and importance for engineering recombinant glycoprotein therapeutics. Glycobiology 10:477–486.

Rapp JC, Harvey AJ, Speksnijder GL, Hu W, Ivarie R (2003) Biologically active human interferon alpha-2b produced in the egg white of transgenic hens. Transgenic Res 12:569–575.

Reichert JM, Valge-Archer VE (2007) Development trends for monoclonal antibody cancer therapeutics. Nat Rev Drug Discov 6:349–356.

Robertson G, Garrick D, Wu W, Kearns M, Martin D, Whitelaw E (1995) Position-dependent variegation of globin transgene expression in mice. Proc Natl Acad Sci USA 92:5371–5375.

Sang H (2004) Prospects for transgenesis in the chick. Mech Dev 121:1179–1186.

Sherman A, Dawson A, Mather C, Gilhooley H, Li Y, Mitchell R, Finnegan D, Sang H (1998) Transposition of the Drosophila element mariner into the chicken germ line. Nat Biotechnol 16:1050–1053.

Shukla AA, Thömmes J (2010) Recent advances in large-scale production of monoclonal antibodies and related proteins. Trends Biotechnol 28:253–261.

Song G, Park TS, Kim TM, Han JY (2010) Avian biotechnology: insights from germ cell-mediated transgenic systems. J Poult Sci 47:197–207.

Steurer W, Nickerson PW, Steele AW, Steiger J, Zheng XX, Strom TB (1995) Ex vivo coating of islet cell allografts with murine CTLA4/Fc promotes graft tolerance. J Immunol 155:1165–1174.

Tajima A, Hayashi H, Kamizumi A, Ogura J, Kuwana T, Chikamune T (1999) Study on the concentration of circulating primordial germ cells (cPGCs) in early chick embryos. J Exp Zool 284:759–764.

Takahashi N, Ishii I, Ishihara H, Mori M, Tejima S, Jefferis R, Endo S, Arata Y (1987) Comparative structural study of the N-linked oligosaccharides of human normal and pathological immunoglobulin G. Biochemistry 26:1137–1144.

Takahashi K, Tanabe K, Ohnuki M, Narita M, Ichisaka T, Tomoda K, Yamanaka S (2007) Induction of pluripotent stem cells from adult human fibroblasts by defined factors. Cell 131:861–872.

Takahashi K, Yamanaka S (2006) Induction of pluripotent stem cells from mouse embryonic and adult fibroblast cultures by defined factors. Cell 126:663–676.

Tsumoto K, Shinoki K, Kondo H, Uchikawa M, Juji T, Kumagai I (1998) Highly efficient recovery of functional single-chain Fv fragments from inclusion bodies overexpressed in Escherichia coli by controlled introduction of oxidizing reagent – application to a human single-chain Fv fragment. J Immunol Methods 219:119–129.

van de Lavoir MC, Diamond JH, Leighton PA, Mather-Love C, Heyer BS, Bradshaw R, Kerchner A, Hooi LT, Gessaro TM, Swanberg SE, Delany ME, Etches RJ (2006) Germline transmission of genetically modified primordial germ cells. Nature 441:766–769.

Wheeler MB (2007) Agricultural applications for transgenic livestock. Trends Biotechnol 25:204–210.

Whitelaw CB (2004) Transgenic livestock made easy. Trends Biotechnol 22:157–159.

Wilson C, Bellen HJ, Gehring WJ (1990) Position effects on eukaryotic gene expression. Annu Rev Cell Biol 6:679–714.

Wurm FM (2004) Production of recombinant protein therapeutics in cultivated mammalian cells. Nat Biotechnol 22:1393–1398.

Yu F, Ding LJ, Sun GB, Sun PX, He XH, Ni LG, Li BC (2010) Transgenic sperm produced by electrotransfection and allogeneic transplantation of chicken fetal spermatogonial stem cells. Mol Reprod Dev 77:340–347.

Zhu L, van de Lavoir MC, Albanese J, Beenhouwer DO, Cardarelli PM, Cuison S, Deng DF, Deshpande S, Diamond JH, Green L et al. (2005) Production of human monoclonal antibody in eggs of chimeric chickens. Nat Biotechnol 23:1159–1169.
Acknowledgment

This work was supported in part by Grant-in Aid for Scientific Research (no. 20360376) from the Japan Society for the Promotion of Science (JSPS).
Copyright information

© 2011 Springer Science+Business Media B.V.
About this chapter
Cite this chapter
Kawabe, Y., Kamihira, M. (2011). Production of Antibody by Transgenic Avians. In: Al-Rubeai, M. (eds) Antibody Expression and Production. Cell Engineering, vol 7. Springer, Dordrecht. https://doi.org/10.1007/978-94-007-1257-7_6