Abstract

The invasive Chinese mitten crab Eriocheir sinensis is now well established in the River Thames, London. This crab is considered to be a delicacy in many SE Asian countries and their expatriates when its gonads are ripening and fully developed prior to mating. Sexual maturity is attained during the autumn months as mitten crabs migrate in large numbers from freshwater streams to the higher salinity brackish waters of estuaries where mating occurs. Up to US$ 40 can be paid for a single mature female mitten crab in the right condition at high-class restaurants in China, Japan and Singapore. Consequently, commercial exploitation of mitten crabs may be a viable method of reducing the population size in the Thames catchment. A recent pilot study concluded that Thames mitten crabs were fit for human consumption and that the population is large enough to be exploited. There are, however, still major issues that need to be discussed, including whether we really want to start a mitten crab fishery in the Thames. Basically, we are damned if we do and damned if we don't.

Mitten crabs appear to have few natural enemies in the River Thames that are capable of considerably reducing their numbers. If exploitation of mitten crabs does not go ahead therefore, evidence suggests that the population will continue to increase in numbers and expand its distribution westwards in the Thames catchment. The density of mitten crab burrows already recorded in unprotected river banks will probably proliferate, causing more erosion. Furthermore, larval densities will continue to rise in the estuarine plankton, increasing the risk of uptake into ballast water for subsequent risk of dispersed into new watersheds nationally by local coastal shipping and to other continents via trans-oceanic vessels.

If commercial exploitation is regarded as a suitable method by which to reduce numbers of Thames mitten crabs, then another set of potential environmental impacts of this activity needs to be addressed. For example, the European Commission has initiated an Eel Recovery Plan (Council Regulation 2007b, No 1100/2007) to try to return the European eel stock to more sustainable levels of adult abundance and glass eel recruitment. However, during a pilot fisheries study using fyke nets, the eel proved to be a significant part of the Thames mitten crab by-catch. Consequently, commercial exploitation of mitten crabs could be to the detriment of the Thames eel population as fisherman are unlikely to return such a valuable catch back to the river. Moreover, if the Thames mitten crab fishery were to be a financial success, there is a real concern that this contentious immigrant could be intentionally dispersed throughout other UK watersheds, as has been the case, for example, of the invasive freshwater crayfish, Pacifastacus leniusculus. Furthermore, a mitten crab fishery would require strict controls with respect to fishing equipment, fishermen, traders and restaurants including the possible restriction of live imports of Eriocheir sinensis into the UK.
Keywords
Inductively Couple Plasma Mass Spectrometry

Ballast Water

Carapace Width

Downstream Migration

Chinese Mitten Crab
These keywords were added by machine and not by the authors. This process is experimental and the keywords may be updated as the learning algorithm improves.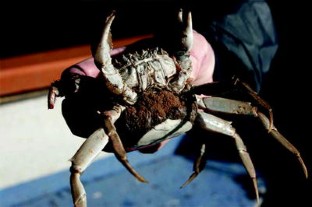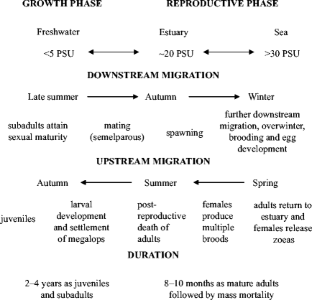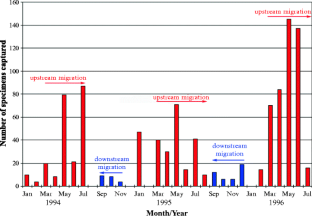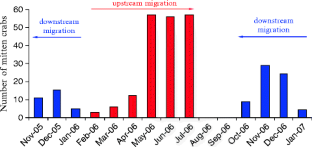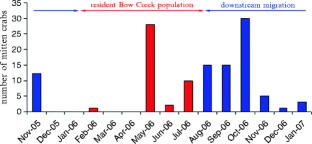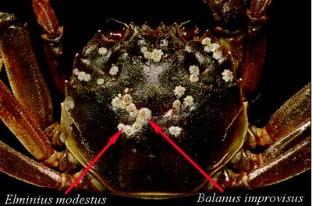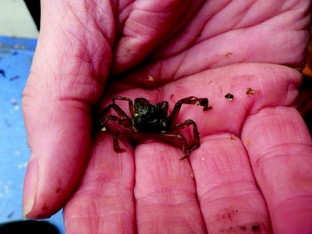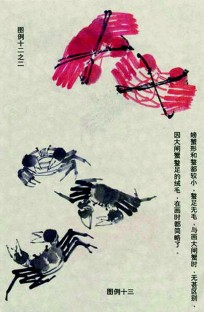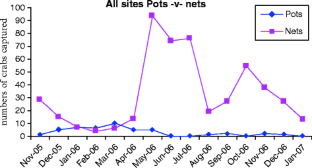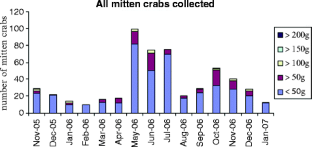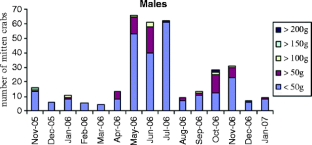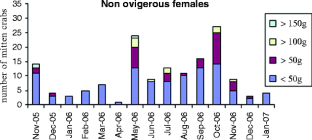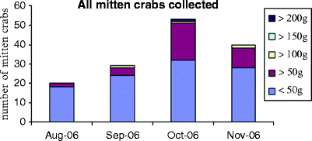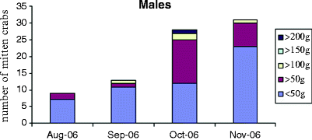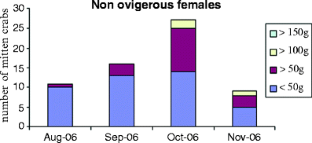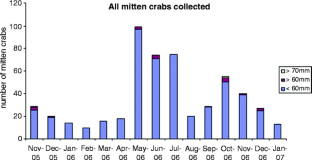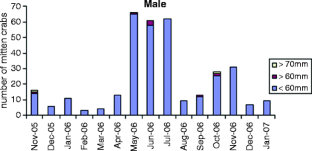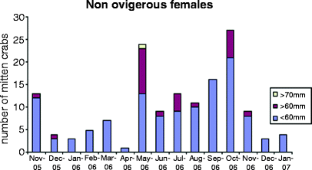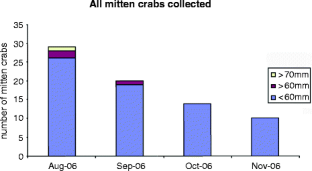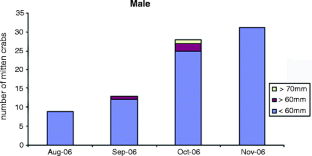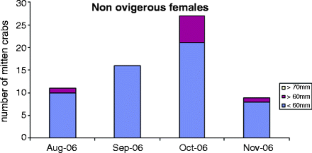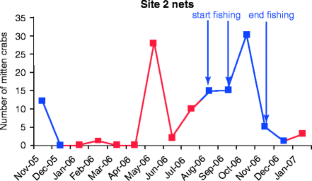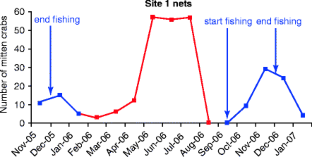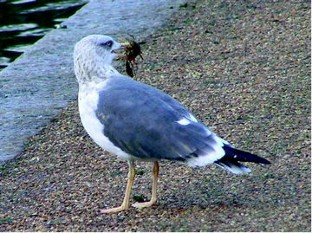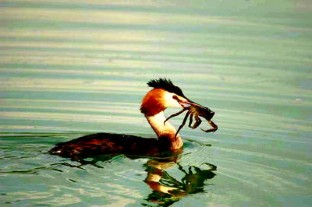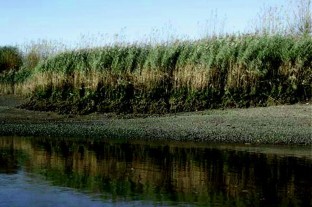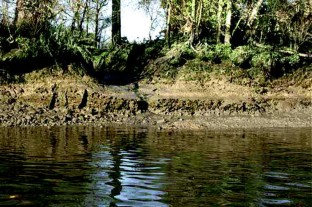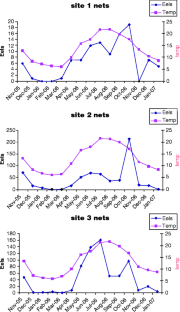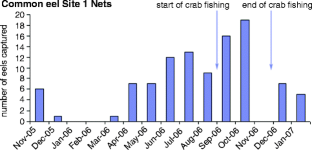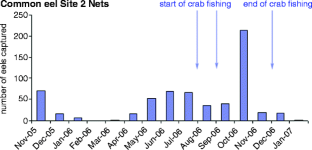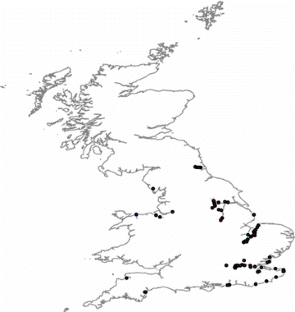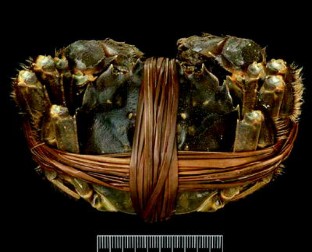 References
Adema JPHM (1991) De Krabben van Nederland en België (Crustacea, Decapoda, Brachyura). Natuurhistorish Museum, Leiden

Ahern D, England J, Ellis A (2008) The virile crayfish, Orconectes virilis (Hagen, 1870) (Crustacea: Decapoda: Cambaridae), identified in the UK. Aquat Invas 3:102–104

Andrews MJ, Aston KFA, Rickard DG, Steel JEC (1981) The macrofauna of the Thames Estuary. Lond Nat 61:30–61

Anger K (1991) Effects of temperature and salinity on the larval development of the Chinese mitten crab Eriocheir sinensis (Decapoda: Grapsidae). Mar Ecol Prog Ser 72:103–110

Aprahamian M, Firth C (2004) Concerns over the status of eel in Europe. Bull Yorkshire Nat Union 41:1–8

Attrill MJ, Thomas RM (1996a) The current status of the Chinese mitten crab, Eriocheir sinensis H. Milne Edwards, in the Thames estuary: an increasing population size? In: Stycznska-Jurewicz E (ed) Estuarine ecosystems and species. Proceedings of the 2nd International Estuary Symposium held in Gdańsk, October 18–22, 1993. "Crangon". Issues of the Marine Biology Centre in Gdynia, Gdynia

Attrill MJ, Thomas RM (1996b) Long-term distribution patterns of mobile estuarine invertebrates (Ctenophora, Cnidaria, Crustacea: Decapoda) in relation to hydrological parameters. Mar Ecol Prog Ser 143:25–36

Clark PF, Rainbow PS (1997) The Chinese mitten crab in the Thames catchment. A report for the Environment Agency (Myles Thomas and Willie Yeomans) in three parts. Part 1 A report for the Enivornment Agency, pp 1–75 and Part 2 The Appendices to the report for Environment Agency, pp 1–91, with Roni Robbins (NHM), Brian Smith (QMW), Gina Dobson (NHM), Claire Byrne (QMW), Miranda Lowe (NHM) and Ann Morgan (NHM). Part 3. A report on available Eriocheir sinensis literature for the Environment Agency, with Roni Robbins (NHM) and Paul Cooper (NHM), pp 1–27

Clark PF, Rainbow PS, Robbins RS, Smith B, Yeomans WE, Thomas M, Dobson G (1998) The Alien Chinese mitten crab, Eriocheir sinensis (H. Milne Edwards, 1854) [Crustacea: Decapoda: Brachyura], in the Thames catchment. J Mar Biol Ass UK 78:1215–1221

Clark PF, Robbins RS, Rainbow PS (2002) The alien Chinese mitten crab, Eriocheir sinensis [Crustacea: Decapoda: Brachyura]: invasion potential of the Tweed Catchment. Tweed Forum Invasives of the Tweed, December 2001, pp 1–8

Clark PF, Campbell P, Smith B, Rainbow PS, Pearce D, Miguez RP (2008) The commercial exploitation of Thames mitten crabs: a feasibility study. A report for the Department for Environment, Food and Rural Affairs by the Department of Zoology, The Natural History Museum, Cromwell Road, London SW7 5BD, England. DEFRA reference FGE 274, pp 1–81  +  appendices 1–6

Clark PF, Mortimer D, Law RJ, Averns J, Cohen B, Wood D, Rose M, Fernandes A, Rainbow PS (2009) Dioxin and PCB contamination in Thames Chinese mitten crabs: implications for human consumption as a control mechanism for an alien invader. Environ Sci Technol 43:1624–1629

Consleg (2006) 2001 Consolidated text produced by the CONSLEG system of the Office for Official Publications of the European Communities. Commission Regulation (EC) No 1881/2006 of 19 December 2006. (EC) No 466/2001

Cook DW, Bowers JC, Depaola A (2002) Density of total and pathogenic (tdh+) Vibrio parahaemolyticus in Atlantic and Gulf coast molluscan shellfish at harvest. J Food Prot 65:1873–1880

Council Regulation (EC) (2007a) No 708/2007 of 11 June 2007 concerning use of alien and locally absent species in aquaculture

Council Regulation (2007b) Establishing measures for the recovery of the stock of European eel. Commission for the European Communities No 1100/2007 of 18 September 2007

Cuvier G (1829) Le Règne Animal, distribué d'après son organisation, pour servir de base à l'histoire naturelle des animaux et d'introduction à l'anatomie comparée. Edition 2. v. 2: i-xv + 1–406

DAISIE (2009) Handbook of alien species in Europe. In: Invading nature – Springer series in invasion ecology, vol 3, XXVIII, 400pp, 200 illus. in colour. Springer, Dordrecht, ISBN: 978-1-4020-8279-5

Dana JD (1852) Conspectus Crustaceorum, &c. Conspectus of the Crustacea of the exploring expedition under Capt. C. Wilkes, U.S.N. P Acad Nat Sci Phila 6:10–28

Dutton C, Conroy C (1998) Effects of burrowing Chinese mitten crabs (Eriocheir sinensis) on the Thames tideway. Environment Agency, London

Environment Agency (2004) Thames Corridor Abstraction Management Strategy. The Environment Agency, Reading

Eschscholtz FF (1823) Descriptio novae Astacorum speciei Rossicae. Mém Soc Imp Natur Moscou 20:109–110

FDA (2001) Draft risk assessment on the public health impact of Vibrio parahaemolyticus in raw molluscan shellfish. US Food and Drug Administration – Centre for Food Safety and Applied Nutrition, January

Fernandes A, Gallani B, Gem M, White S, Rose M (2004) Trends in the dioxin and PCB content of the UK diet. Organohalogen Compd 66:2053–2060

Fishing News (2005) Dutch fisheries snap up Chinese crabs. 27 May 2005

Gilbey V, Attrill MJ, Coleman RA (2007) Juvenile Chinese mitten crabs (Eriocheir sinensis) in the Thames estuary: distribution, movement and possible interactions with the native crab Carcinus maenas. Biol Invas 10:67–77. doi:DOI 10.1007/s10530-007-9110-4

Girard C (1852) A revision of the North American Astaci, with observations on their habits and geographical distribution. P Acad Nat Sci Phila 20:87–91

Gollasch S (2006) NOBANIS – Invasive alien species fact sheet – Eriocheir sinensis. Online database of the North European and Baltic Network on invasive alien species. www.nobanis.org

Haahtela I (1963) Some new observations and remarks on the occurrence of the Mitten Crab, Eriocheir sinensis Milne Edwards (Crustacea, Decapoda), in Finland. Aquilo 1:9–16

Hagen HA (1870) Monograph of the North American Astacidae. Ill Cat Mus comp Zool Harv 3:viii+109

Hanson E, Sytsma M (2008) The potential for mitten crab Eriocheir sinensis H. Milne Edwards, 1853 (Crustacea: Brachyura) invasion of Pacific Northwest and Alaskan estuaries. Biol Invas 10:603–614

Harold CHH (1935) Thirtieth annual report on the results of the chemical and bacteriological examination of the London waters for the 12 months ending 31 December 1935. Metropolitan Water Board, London p 101

Harrison J, Grant P (1976) The Thames transformed – London's river & its waterfowl. Deutsch, London

Herborg L-M, Rushton SP, Clare AS, Bentley MG (2003) Spread of the Chinese mitten crab (Eriocheir sinensis H. Milne Edwards) in continental Europe: analysis of a historical data set. Hydrobiologia 503:21–28

Herborg L-M, Rushton SP, Clare AS, Bentley MG (2005) The invasion of the Chinese mitten crab (Eriocheir sinensis) in the United Kingdom and its comparison to continental Europe. Biol Invas 7:959–968

Hoestlandt H (1959) Répartition actuelle du Crabe Chinois (Eriocheir sinensis H. Milne Edwards) en France. Bull Français Piscic 194:5–13

Holdich D (2000) The introduction of alien crayfish species into Britain for commercial exploitation – an own goal. In: von Vaupel Klein JC, Schram FR (eds) The biodiversity crisis and Crustacea. Proceedings of the fourth International Crustacean Congress, Amsterdam, Netherlands, 20–24 July 1998, vol 2, Crustacean Issues 12. Balkema, Rotterdam, pp 85–97

Horwath JL (1989) Final Rule on importation of injurious wildlife: mitten crabs. Federal Register; Rules and Regulations 54:22286–22289

Hymanson Z, Wang J, Sasaki T (1999) Lessons from the home of the Chinese mitten crab. IEP Newsletter 12:25–32

ICES (2006) Report of the ICES/EIFAC Working Group on Eels. ICES Document CM2006/ACFM:16

ICMSF (1996) Microorganisms in Foods 5. Characteristics of Microbial Pathogenes. Blackie Academic & Professional. London

Ingle RW (1986) The Chinese mitten crab Eriocheir sinensis (H. Milne Edwards): a contentious immigrant. Lond Nat 65:101–105

Ingle RW, Andrews MJ (1976) Chinese mitten crab reappears in Britain. Nature 263:638

Jin G, Li Z, Xie P (2001) The growth patterns of juvenile and precocious Chinese mitten crabs, Eriocheir sinensis (Decapoda, Grapsidae), stocked in the freshwater lakes of China. Crustaceana 74:261–273

Johnson DE, Weinberg L, Ciarkowski J, West P, Colwell RR (1984) Wound infection caused by Kanagawa-negative Vibrio parahaemolyticus. J Clin Microbiol 20:811–812

Joseph SW, Colwell RR, Kaper JB (1982) Vibrio parahaemolyticus and related halophilic Vibrios. Crit Rev Microbiol 10:77–124

Kirk RS (2003) The impact of Anguillicola crassus on European eel. Fisheries Manag Ecol 10:385–394

Kobayashi S (2001) Fecundity of the Japanese mitten crab Eriocheir japonica (de Haan). Benthos Res 56:1–7

Lereboullet A (1858) Description de deux nouvelles espèces d'écrevisse de nos rivières. Mém Soc Sci Agric Arts Strasbourg 5:1–11

Linnaeus C (1758) Systema Naturae per Regna Tria Naturae, Secundum Classes, Ordines, Genera, Species, cum Characteribus, Differentiis Synonymis, Locis, 10 edn. Holmiae

Lowe S, Browne M, Boudjelas S, De Poorter M (2000) 100 of the world's worst invasive alien species: a selection from the Global Invasive Species Database. Published by The Invasive Species Specialist Group (ISSG) a specialist group of the Species Survival Commission (SSC) of the World Conservation Union (IUCN), 12pp. First published as special lift-out in Aliens 12, December 2000. Updated and reprinted version: November 2004. Electronic version available at: www.issg.org/booklet.pdf

Minchin D (2006) First Irish record of the Chinese mitten crab Eriocheir sinensis (Milne-Edwards, 1854) (Decapoda: Crustacea). Ir Nat J 28:303–304

Nishibuchi M, Kaper JB (1995) Thermostable direct haemolysin gene of Vibrio parahaemolyticus: a virulence gene acquired by a marine bacterium. Infect Immun 63:2093–2099

Norton J, Rollinson D, Lewis JW (2005) Epidemiology of Anguillicola crassus in the European eel (Anguilla anguilla) from two rivers in southern England. Parasitology 130:679–686

Pallas PS (1770) Spicilegia zoologica quibus novae imprimis et obscurae animalium species iconibus, descriptionibus atque commentariis illustrantur. Berolini, Gottl. August, Lange

Panning A (1939) The Chinese Mitten Crab. Rep Smithson Instn [1938] 3508:361–375

Peters N (1933) B. Lebenskundlicher Teil. In: Peters N, Panning A (eds) Die chinesische Wollhandkrabbe (Eriocheir sinensis H. MILNE-EDWARDS) in Deutschland. Akademische Verlagsgesellschaft mbH, Leipzig, pp 59–156

Risso A (1810) Ichthyologie de Nice, ou histoire naturelle des poissons du département des Alpes Maritimes. F. Schoell, Paris

Robbins SM, Smith BD, Rainbow PS, Clark PF (2000) Seasonal changes (1995–1997) in the population structure of Chinese mitten crabs (Eriocheir sinensis H. Milne Edwards) in the Thames at Chelsea, London. In: von Vaupel Klein JC, Schram FR (eds) The biodiversity crisis and Crustacea. Proceedings of the fourth international crustacean congress, Amsterdam, Netherlands, 20–24 July 1998, vol 2, Crustacean Issues 12. Balkema, Rotterdam, pp 343–350

Rose MD, Clark PF, Rainbow PS, Mortimer DN, Averns JM, Smith F, Fernandes AR, Panton S (2009) Chinese mitten crabs in European rivers: contamination with dioxins, PCBs, PBBs and PBDEs and implications for human consumption. Organohalogen Compd 71:901–904

Stanton Murch H (2009) Population biology of the invasive mitten crab Eriocheir sinensis H. Milne Edwards, 1853 (Brachyura: Grapsoidea: Varunidae) in tributaries of the Thames. Royal Holloway University of London, Egham Hill, Egham, Surrey, TW20 0EX, BS3010, pp 1–26

Stentiford GD (2005) Survey of Chinese mitten crab (Eriocheir sinensis) from the Thames estuary to investigate their potential as vectors for the metacercarial stage of the human lung fluke (Paragonimus westermani). Report by the Centre for Environment, Fisheries and Aquaculture Science (CEFAS), Barrack Road, The Nothe, Weymouth, Dorset UK for London Port Health Authority (LPHA), Corporation of London

Wagley S, Koofhethile K, Rangdale R (2009) Prevalence and potential pathogenicity of Vibrio parahaemolyticus in Chinese mitten crabs (Eriocheir sinensis) harvested from the River Thames estuary, England. J Food Prot 72:60–66

Walker PD, Fraser D, Clark PF (2010) Status, distribution and impacts of mitten crab in the Nene Washes and Ouse Washes: Stage 1 Report for Natural England, APEM Scientific Report 411010, pp iii  +  1–51

Wang HZ, Wang HJ, Liang XM, Cui FB (2006) Stocking models of Chinese mitten crabs (Eriocheir japonica sinensis) in Yangtze lakes. Aquaculture 255:456–465

White R, Mefford B, Liston C (2000) Evaluation of the mitten crab exclusion technology during 1999 at the Tracy Fish Collection Facility, California, Sacramento (CA). Bureau of Reclamation, Tracy Fish Collection Facility Studies 14:1–44

Wiltshire E, Reynolds J (2006) Bird predation on Turkish crayfish in central London. Lond Nat 85:121–124

Zucco C (1999) Burrow distribution of the Chinese mitten crab (Eriocheir sinensis) at Syon Park flood meadow (SSSI). MSc dissertation in Conservation, University College London, pp 1–69
Acknowledgements

This feasibility study was funded by the Financial Instruments for Fisheries Guidance (FIFG), Projects in England, Innovative Measures, Application for Fisheries Grant, Department for Environment Food and Rural Affairs (DEFRA), grant number FGE 274; Esmée Fairbairn Foundation, grant reference EN/04–0395; Simon Birch Memorial Fund, Fishmongers' Company, Fishmongers' Hall, London; London Port Health Services, London Corporation, Sea Fish Industry Authority and the Food Standards Agency.

I am indebted to Steve Bailey, FIFG Grant Development Officer, Sea Fish Industry Authority, for much support and valuable advice while applying for DEFRA funding. In fact without considerable input from Mr Bailey, this project may never have been funded. Jon Averns, London Port Health Services, City of London Corporation, has been extremely active with regard to Thames health regulations and the consumption of mitten crabs. I thank him for continued support. Tom Cousins, Fisheries Technical Specialist, South London & Tidal Thames, South East Area, Thames Region, Environment Agency, attended several meetings at the Museum and I thank him for his valuable time, permission to fish in the Thames and the loan of pots for the duration of this project. Eric Edwards, Fishmongers' Company has always shown a keen interest in this project by providing support and helpful information as requested. Captain Christopher Mendoza, Port of London Authority, Harbour Master for the upper river, arranged our fishing sites at Lots Road and Richmond including Notes to Mariners. I also thank him for waiving lock charges at Richmond. We are grateful to the Lock Keepers at Richmond, Port of London Authority; they were always helpful and passed on useful local information. Alan Gratton, Cadogan Pier, granted us permission to use the land stage at Chelsea thereby allowing us to board Bumble B in safety. Bill Cohen, Scientific Analysis Laboratories, Manchester, guided us through the trace metal and organochlorine tests by providing information regarding the preparation of crabs. The project was grateful for his wise advice. David Mortimer, Food Standards Agency, has provided us with considerable scientific information regarding the permissible concentrations of dioxins in food products. His contributions have been gratefully received. Grant Stentiford, CEFAS Weymouth Laboratory, provided me with a copy of his report into the prevalence of lung fluke cysts in the Thames mitten crab population. I thank him for his various helpful comments on this human parasite. Alastair Wilson, Environment Agency, provided relevant information with regard to water abstraction from the Thames. I acknowledge Susanne Surman-Lee, Director, Health Protection Agency London and Sariqa Wagley, CEFAS, Weymouth Laboratory, for their contributions with regard to food safety and human consumption of Thames mitten crabs.

I thank Dave Pearce for his unique fishing expertise and skill in the Thames estuary. The mitten crab feasibility study on the Thames would have been impossible without his considerable help.

I am grateful to colleagues at the Natural History Museum, London especially Patrick Campbell, Brian Smith, Roberto Portela Miguez, Department of Zoology, for their efforts and help during the 12 mouth fishing period on the Thames. Most of the photographs taken for this chapter are those of Phil Hurst with additions contributions from Phil Crabb and Harry Taylor; all from the Natural History Museum Photo Unit. Many thanks. I also thank Jeni Stewart, Department of Zoology, for managing my various grants.

I wish to thank Matt Bentley and Stephan Gollasch for reviewing this work and making a number of suggestions that improved this chapter.
Copyright information

© 2011 Springer Science+Business Media B.V.
About this chapter
Cite this chapter
Clark, P.F. (2011). The Commercial Exploitation of the Chinese Mitten Crab Eriocheir sinensis in the River Thames, London: Damned if We Don't and Damned if We Do. In: Galil, B., Clark, P., Carlton, J. (eds) In the Wrong Place - Alien Marine Crustaceans: Distribution, Biology and Impacts. Invading Nature - Springer Series in Invasion Ecology, vol 6. Springer, Dordrecht. https://doi.org/10.1007/978-94-007-0591-3_19