Abstract
The species is indigenous in Peninsular Malaysia, Sumatra and Borneo (Sarawak, Sabah, West-, Central- and East-Kalimantan).
Keywords
Secondary Forest

Canopy Tree

Ripe Fruit

Primary Forest

Edible Plant
These keywords were added by machine and not by the authors. This process is experimental and the keywords may be updated as the learning algorithm improves.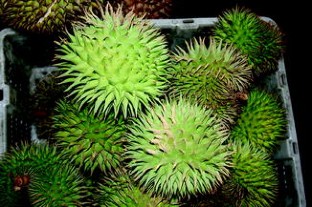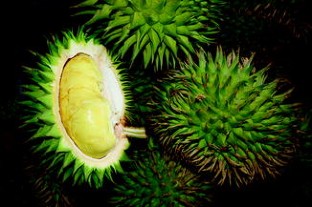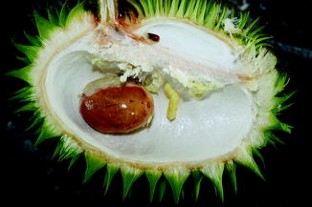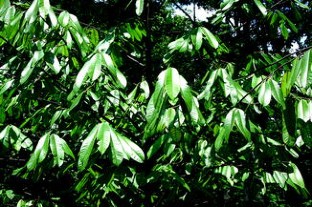 Selected References
Burkill IH (1966) A dictionary of the economic products of the Malay Peninsula. Revised reprint, 2 volumes, vol 1 (A–H) pp 1–1240, vol 2 (I–Z) pp 1241–2444. Ministry of Agriculture and Co-operatives, Kuala Lumpur

Kochummen KM (1972) Bombacaceae. In: Whitmore TC (ed.) Tree flora of Malaya, vol 1. Longman Malaysia, Kuala Lumpur, pp 100–120

Kostermans AJGH (1958) The genus Durio Adans. (Bombac.). Reinwardtia 4(3):357–460

Lambert LK, Garson MJ (2010) Lignans and triterpenes from the bark of Durio carinatus and Durio oxleyanus. J Nat Prod 73(10):1649–1654

Munawaroh E, Purwanto Y (2009) Studi hasil hutan non kayu di Kabupaten Malinau, Kalimantan Timur (In Indonesian). Paper presented at the 6th basic science national seminar, Universitas Brawijaya, Indonesia, 21 Feb 2009. http://fisika.brawijaya.ac.id/bss-ub/proceeding/PDF%20FILES/BSS_146_2.pdf

Slik JWF (2006) Trees of Sungai Wain. Nationaal Herbarium Nederland. http://www.nationaalherbarium.nl/sungaiwain/

Soegeng-Reksodihardjo W (1962) The species of Durio with edible fruits. Econ Bot 16:270–282

Voon BH, Chin TH, Sim CY, Sabariah P (1988) Wild fruits and vegetables in Sarawak. Sarawak Department of Agriculture, Kuching, 114 pp

Wong WWW, Chong TC, Tanank J, Ramba H, Kalitu N (2007) Fruits of Sabah, vol 1. Department of Agriculture, Sabah, 126 pp

Yap SK, Martawijaya A, Miller RB, Lemmens RHMJ (1995) Durio Adans. In: Lemmens RHMJ, Soerianegara I, Wong WC (eds.) Plant resources of South-East Asia No 5(2). Timber trees: minor commercial timbers. Prosea Foundation, Bogor, pp 215–225
Copyright information
© 2012 Springer Science+Business Media B.V.
About this chapter
Cite this chapter
Lim, T.K. (2012). Durio oxleyanus. In: Edible Medicinal and Non-Medicinal Plants. Springer, Dordrecht. https://doi.org/10.1007/978-90-481-8661-7_77