Abstract
Observations made at weather stations are often assumed to be representative of their surrounding region, but they can be significantly influenced by highly localized forcings associated with the environmental exposure of instruments. The documentation of spatial metadata via digital elevation models, digital orthophotographs, site photographs, and descriptive narratives integrated within a geographic information system can provide key insights to aid the interpretation of climate data. Comparative analyses of climate data from proximate stations with documented spatial metadata help to reveal sources of observational bias associated with instrument exposures and contribute to a better understanding of the historical climate record.
Keywords
GeoProfile

Geographic information systems

Site exposure

Statistics

Station move
Special acknowledgement to Ashley Littell and John Walker, graduate students at Western Kentucky University who developed GeoProfiles used in this paper.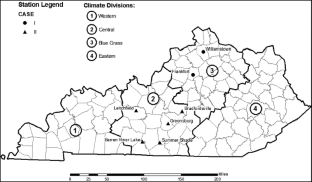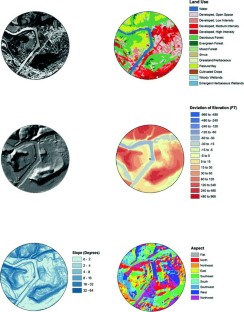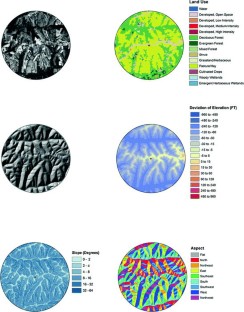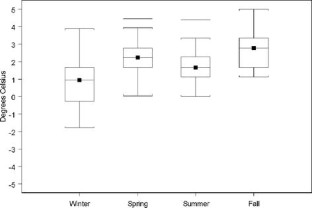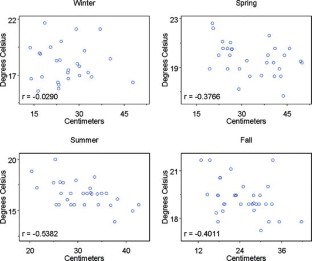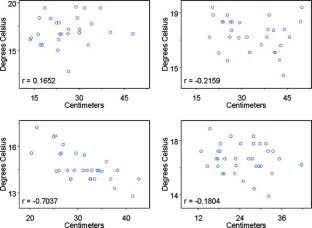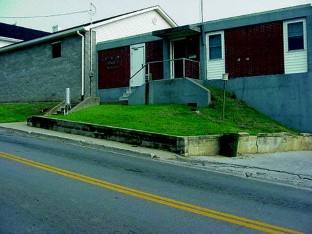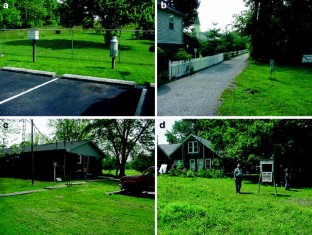 References
Davey, C. A., Pielke Sr., R. A. (2005) Microclimate Exposures of Surface-Based Weather Stations: Implications for the Assessment of Long-Term Temperature Trends. Bull Amer Meteorol Soc, 86(4): 497–504.

Durre, I., Wallace, J. M. (2001a) The Warm Season Dip in Diurnal Temperature Range Over the Eastern United States. J. Clim, 14: 354–360.

Durre, I., Wallace, J. M. (2001b) Factors Influencing the Cold-Season Diurnal Temperature Range in the United States. J. Clim, 14: 3263–3278.

Mahmood, R., Foster, S. A., Logan, D. (2006) The GeoProfile Metadata, Exposure of Instruments, and Measurement Bias in Climatic Record Revisited. Int J Climatol, 26: 1091–1124.

Mendenhall, W. (1968) Introduction to Linear Models and the Design and Analysis of Experiments. Wadsworth, Belmont, CA.

Pielke Sr., R. A., Davey, C., Niyogi, D., Fall, S., Steinweg-Woods, J., Hubbard, K. G., Lin, X., Cai, M., Lim, Y.-K. , Li, H., Nielsen-Gammon, J., Gallo, K., Hale, R., Mahmood, R., Foster, S., McNider, R. T., Blanken, P. (2007a) Unresolved Issues with the Assessment of Multi-Decadal Global Land Surface Temperature Trends. Journal of Geophysical Research- Atmospheres, 112 D24S08, doi:10.1029/2006JD008229.

Pielke Sr., R. A., Nielsen-Gammon, J., Davey, C., Angel, J., Bliss, O., Doesken, N., Cai, M., Fall, S., Niyogi, D., Gallo, K., Hale, R., Hubbard, K. G., Lin, X., Li, H., Raman, S. (2007b) Documentation of Uncertainties and Biases Associated with Surface Temperature Measurement Sites for Climate Change Assessment. Bull Amer Meteorol Soc, 88(6): 913–928.

Robeson, S. M., Doty, J. A. (2005) Identifying Rogue Air Temperature Stations Using Cluster Analysis of Percentile Trends. J Clim, 8: 1275–1287.

Runnalls, K. E., Oke, T. R. (2006) A Technique to Detect Microclimatic Inhomogeneities in Historical Records of Screen-Level Air Temperature. J Clim, 19: 959–978.
Copyright information
© 2009 Springer Science+Business Media B.V.
About this chapter
Cite this chapter
Foster, S., Mahmood, R. (2009). Spatial Metadata for Weather Stations and the Interpretation of Climate Data. In: Dupigny-Giroux, LA., Mock, C. (eds) Historical Climate Variability and Impacts in North America. Springer, Dordrecht. https://doi.org/10.1007/978-90-481-2828-0_12
DOI: https://doi.org/10.1007/978-90-481-2828-0_12

Published:

Publisher Name: Springer, Dordrecht

Print ISBN: 978-90-481-2829-7

Online ISBN: 978-90-481-2828-0