Samenvatting

Ons voedingspatroon is veranderd van dat van jager-verzamelaar naar 'craver'. Door toename van de hoeveelheid suikers en voedingszuren en de frequentie van inname is het risico van tanderosie en cariës toegenomen. Voedingsvoorlichting is een belangrijk instrument in de preventie van tanderosie en cariës. In dit hoofdstuk is beschreven wat een gezonde voeding inhoudt, wat de Nederlandse en Belgische consument eet en welke aandachtspunten en praktische adviezen er zijn voor risicogroepen.
In de medische literatuur spreekt men veelal van patiënt. In dit hoofdstuk is dat vervangen door cliënt. Het woord patiënt is afgeleid van patience (geduld hebben en afwachten wat zorgverleners doen). Het woord cliënt duidt op een actieve houding die nodig is om gezondheid te behouden of te bereiken. Waar sprake is van de cliënt, bedoelen we zowel mannen als vrouwen.
Dit hoofdstuk is een compilatie van teksten en informatie eerder verschenen in het boek Voeding en mondgezondheid (2014).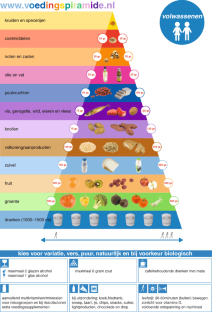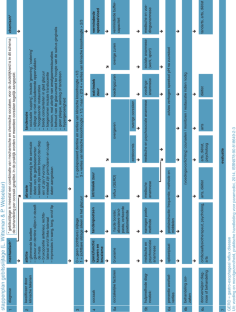 Literatuur
Bartlett D. Intrinsic causes of erosion. Monogr Oral Sci 2006;20:119–39.

eetproblemenindesport.nl. 2013. Geraadpleegd via www.eetproblemenindesport.nl/

Evans EW, Hayes C, Palmer CA, Bermudez OI, Cohen SA, Must A. Dietary intake and severe early childhood caries in low-income, young children. J Acad Nutr Diet. 2013;113(8):1057–61.

Hesselmar B, Sjöberg F, Saalman R, Aberg N, Adlerberth I, Wold AE. Pacifier cleaning practices and risk of allergy development. Pediatrics 2013;131(6):e1829–37. doi:10.1542/peds.2012-3345.

Hoenkamp E, Haffmans J, Loon J van. Psychiatrie, een inleiding. Amsterdam: Pearson Education; 2008.

Ivoren Kruis. Advies Cariëspreventie. www.ivorenkruis.nl (2011). (Woerden).

Jeukendrup AE. Oral carbohydrate rinse: placebo or beneficial? Curr Sports Med Rep 2013;12(4):222–7. doi:10.1249/JSR.0b013e31829a6caa.

John J. Home visits for dietary advice reduce caries. Evid Based Dent 2008;9:11.

Kamphuis C, Horst K van der. Voedingsgedrag en de leefomgeving. Voeding Nu; 2006.

Loveren C van, Fokker AM. Voeding en mond- en tandziekten. In: Informatorium voor voeding en diëtetiek Supplement 80. Houten: Bohn Stafleu van Loghum; 2012.

Loveren C van, Weijden GA van der. Preventieve tandheelkunde (2e druk). Houten: Bohn Stafleu van Loghum; 2000.

Loveren C van, Scheper WA, Eijkman MAJ. Sports diets and oral health. Nederlands Tijdschrift Voor Tandheelkunde 2005;112:136–40.

Moynihan P. The role of diet and nutrition in the etiology and prevention of oral diseases. Bull World Health Organization 2005;83:694–9.

Multidisciplinaire richtlijn Eetstoornissen. 2006.

NHG-Standaard Diabetes mellitus type 2. www.nhg.org/standaarden/samenvatting/diabetes-mellitus-type-2 (2013).

Palmer CA. Diet and nutrition in oral health. London: Pearson Education; 2003.

Pollan M. Een pleidooi voor echt eten. Amsterdam: Arbeiderspers; 2008.

Smits L, Huizing H. Oerdis. Utrecht: KunstMag; 2009.

Stegeman N. Voeding bij gezondheid en ziekte. Groningen: Noordhoff Uitgevers; 2013.

Nederlandse Vereniging Frisdranken, Waters, Sappen (FWS). Wat drinkt Nederland? Drankconsumptie gemeten door het Gfk. Den Haag: Gfk; 2010.

Weintraub JA, Prakash P, Shain SG, Laccabue M, Gansky SA. Mothers' caries increases odds of children's caries. J Dent Res 2010;89(9):954–8. doi:10.1177/0022034510372891.

Witteman L, Bakker-van Dam M. Voedingspiramide. 3e druk. Den Haag: Voedingspiramide; 2013.
Copyright information

© 2015 Bohn Stafleu van Loghum
About this chapter
Cite this chapter
Witteman, L. (2015). Cariës en tanderosie in het licht van onze voeding. In: Aps, J., De Bruyne, M., Jacobs, R., Nienhuijs, M., van der Meer, W. (eds) Het tandheelkundig jaar 2016. Bohn Stafleu van Loghum, Houten. https://doi.org/10.1007/978-90-368-0889-7_7
DOI: https://doi.org/10.1007/978-90-368-0889-7_7

Published:

Publisher Name: Bohn Stafleu van Loghum, Houten

Print ISBN: 978-90-368-0888-0

Online ISBN: 978-90-368-0889-7

eBook Packages: Dutch language eBook collection