Abstract

Previous neuropsychological and functional neuroimaging studies on human emotion and personality have revealed the involvement of the frontal lobe. This chapter presents two original studies, a neuroimaging and a neuropsychological study, focusing on the neural mechanisms for emotional processing and personality.

The first study concentrates on the neural substrates of advanced emotion. Over the past decade, many studies have primarily focused on basic emotions. In social situations, however, understanding more advanced complex emotions is also important for maintaining successful communications with others. To date, most of the neuroimaging studies on advanced emotions have focused on the neural substrates of recognizing those emotions, such as "theory-of-mind" reasoning. To determine the neural and cognitive mechanisms of advanced emotions, it is essential to focus on the neural substrates of advanced emotion learning, which remain poorly understood. The goal of the first study was to address this question using functional magnetic resonance imaging. The following important findings were obtained in the time-course data of activated brain areas: (1) the medial prefrontal (BA8) and the anterior cingulate cortex (BA32) were strongly activated in negative-based emotion learning, and (2) the right dorsolateral prefrontal cortex (BA9/46) was strongly activated in positive- and negative-based emotion learning. These results suggest that the prefrontal area is important for acquiring the relationship between social situations and complex facial expressions, and that these areas make independent contributions to learning specific emotions.

The second study focuses on the function of the medial prefrontal cortex. Previous functional neuroimaging studies on "theory of mind" have demonstrated that the medial prefrontal cortex is involved when subjects are engaged in various kinds of mentalizing tasks. Although a large number of neuroimaging studies have been published, a somewhat small amount of neuropsychological evidence supports involvement of the medial prefrontal cortex in theory-of-mind reasoning. Findings are presented from a neuropsychological study for two neurological patients with damage to the medial prefrontal cortex. The results indicated that neither patient showed impairment on standard theory-of-mind tests and only mild impairments were seen on advanced theory-of-mind tests. The most striking finding was that both patients showed personality changes after surgical operations, leading to characteristics of autism and showing a lack of social interaction in everyday life. Finally, the possible roles of the medial prefrontal cortex are discussed, with emphasis on the importance of using multiple approaches to understand the mechanisms of theory of mind and medial prefrontal functions.
Keywords
Anterior Cingulate Cortex

Asperger Syndrome

Medial Prefrontal Cortex

Mirror Neuron System

Wisconsin Card Sort Test
These keywords were added by machine and not by the authors. This process is experimental and the keywords may be updated as the learning algorithm improves.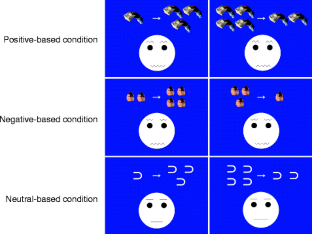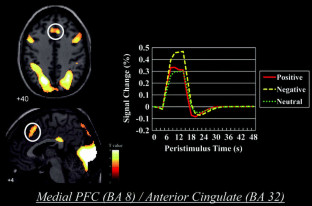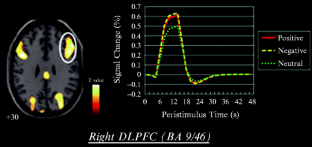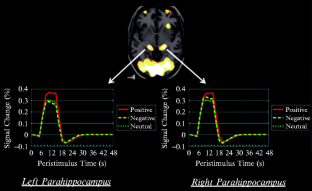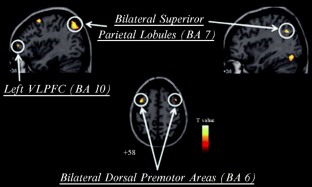 References
Adolphs R (1999) Social cognition and the human brain. Trends Cogn Sci 3:469–479

Adolphs R, Tranel D, Bechara A, Damasio H, Damasio AR (1996) Neuropsychological approaches to reasoning and decision-making. In: Damasio AR, Damasio H, Christen Y (eds) Neurobiology of decision-making. Springer, Berlin, pp 157–179

Bach LJ, Happé F, Fleminger S, Powell J (2000) Theory of mind: independence of executive function and the role of the frontal cortex in acquired brain injury. Cogn Neuropsychiatry 5:175–192

Baird A, Dewar BK, Critchley H, Gilbert SJ, Dolan RJ, Cipolotti L (2006) Cognitive functioning after medial frontal lobe damage including the anterior cingulate cortex: a preliminary investigation. Brain Cogn 60:166–175

Baron-Cohen S (1989) The autistic child's theory of mind: a case of specific developmental delay. J Child Psychol Psychiatry 30:285–297

Baron-Cohen S, Leslie AM, Frith U (1985) Does the autistic child have a "theory of mind"? Cognition 21:37–46

Baron-Cohen S, O'Riordan M, Stone V, Jones R, Plaisted K (1999) Recognition of faux pas by normally developing children and children with Asperger syndrome or high-functioning autism. J Autism Dev Disord 29:407–418

Baron-Cohen S, Wheelwright S, Skinner R, Martin J, Clubley E (2001) The autism-spectrum quotient (AQ): evidence from Asperger syndrome/high-functioning autism, males and females, scientists and mathematicians. J Autism Dev Disord 31:5–17

Bechara A, Damasio AR, Damasio H, Anderson SW (1994) Insensitivity to future consequences following damage to human prefrontal cortex. Cognition 50:7–15

Bechara A, Tranel D, Damasio H, Damasio AR (1996) Failure to respond autonomically to anticipated future outcomes following damage to prefrontal cortex. Cereb Cortex 6:215–225

Bechara A, Damasio H, Tranel D, Damasio AR (1997) Deciding advantageously before knowing the advantageous strategy. Science 275:1293–1295

Bechara A, Damasio H, Damasio AR, Lee GP (1999) Different contributions of the human amygdala and ventromedial prefrontal cortex to decision-making. J Neurosci 19:5473–5481

Bird CM, Castelli F, Malik O, Frith U, Husain M (2004) The impact of extensive medial frontal lobe damage on 'Theory of Mind' and cognition. Brain 127:914–928

Brass M, Heyes C (2005) Imitation: is cognitive neuroscience solving the correspondence problem? Trends Cogn Sci 9:489–495

Britton JC, Phan KL, Taylor SF, Welsh RC, Berridge KC, Liberzon I (2006) Neural correlates of social and nonsocial emotions: an fMRI study. Neuroimage 31:397–409

Brüne M, Ribbert H, Schiefenhövel W (2003) The social brain: evolution and pathology. Wiley, Chichester

Brunet E, Sarfati Y, Hardy-Baylé MC, Decety J (2000) A PET investigation of the attribution of intentions with a nonverbal task. Neuroimage 11:157–166

Carter CS, Macdonald AM, Botvinick M, Ross LL, Stenger VA, Noll D, Cohen JD (2000) Parsing executive processes: strategic vs. evaluative functions of the anterior cingulate cortex. Proc Natl Acad Sci USA 97:1944–1948

Castelli F (2005) Understanding emotions from standardized facial expressions in autism and normal development. Autism 9:428–449

Castelli F, Happé F, Frith U, Frith C (2000) Movement and mind: a functional imaging study of perception and interpretation of complex intentional movement patterns. Neuroimage 12:314–325

Coricelli G, Dolan RJ, Sigiru A (2007) Brain, emotion and decision making: the paradigmatic example of regret. Trends Cogn Sci 11:258–265

Critchley HD (2004) The human cortex responds to an interoceptive challenge. Proc Natl Acad Sci USA 101:6333–6334

Critchley HD, Mathias CJ, Dolan RJ (2001) Neural activity in the human brain relating to uncertainty and arousal during anticipation. Neuron 29:537–545

Critchley HD, Mathias CJ, Josephs O, O'Doherty J, Zanini S, Dewar B-K, Cipolotti L, Shallice T, Dolan RJ (2003) Human cingulate cortex and autonomic control: converging neuroimaging and clinical evidence. Brain 126:2139–2152

Damasio AR (1996) The somatic marker hypothesis and the possible functions of the prefrontal cortex. Philos Trans R Soc Lond B Biol Sci 351:1413–1420

Damasio H, Grabowski T, Frank R, Galaburda AM, Damasio AR (1994) The return of Phineas Gage: clues about the brain from the skull of a famous patient. Science 264:1102–1105

Davidson RJ, Pizzagalli D, Nitschke JB, Putnam K (2002) Depression: perspectives from affective neuroscience. Annu Rev Psychol 53:545–574

Di Martino A, Ross K, Uddin LQ, Sklar AB, Castellanos FX, Milham MP (2009) Functional brain correlates of social and nonsocial processes in autism spectrum disorders: an activation likelihood estimation meta-analysis. Biol Psychiatry 65:63–74

Ekman P (1992) An argument for basic emotions. Cognit Emot 6:169–200

Elliott R, Rees G, Dolan RJ (1999) Ventromedial prefrontal cortex mediates guessing. Neuropsychologia 37:403–411

Eslinger PJ, Damasio AR (1985) Severe disturbance of higher cognition after bilateral frontal lobe ablation: patient EVR. Neurology 35:1731–1741

Frith U (2001) Mind blindness and the brain in autism. Neuron 32:969–979

Frith CD, Frith U (1999) Interacting minds—a biological basis. Science 286:1692–1695

Fukushima H, Terasawa Y, Umeda S (2010) Association between interoception and empathy: evidence from heartbeat-evoked brain potential. Int J Psychophysiol. doi:10.1016/j.ijpsycho.2010.10.015

Gallagher HL, Frith CD (2003) Functional imaging of 'theory of mind'. Trends Cogn Sci 7:77–83

Gallagher HL, Happé F, Brunswick N, Fletcher PC, Frith U, Frith CD (2000) Reading the mind in cartoons and stories: an fMRI study of 'theory of mind' in verbal and nonverbal tasks. Neuropsychologia 38:11–21

Greene JD, Sommerville RB, Nystrom LE, Darley JM, Cohen JD (2001) An fMRI investigation of emotional engagement in moral judgment. Science 293:2105–2108

Happé FG (1994) An advanced test of theory of mind: understanding of story characters' thoughts and feelings by able autistic, mentally handicapped, and normal children and adults. J Autism Dev Disord 24:129–154

Happé F, Ehlers S, Fletcher P, Frith U, Johansson M, Gillberg C, Dolan R, Frackowiak R, Frith C (1996) 'Theory of mind' in the brain. Evidence from a PET scan study of Asperger syndrome. Neuroreport 8:197–201

Happé F, Brownell H, Winner E (1999) Acquired 'theory of mind' impairments following stroke. Cognition 70:211–240

Happé F, Malhi GS, Checkley S (2001) Acquired mind-blindness following frontal lobe surgery? A single case study of impaired 'theory of mind' in a patient treated with stereotactic anterior capsulotomy. Neuropsychologia 39:83–90

Harlow JM (1848) Passage of an iron rod through the head. Boston Med Surg J 39:389–393

Hoekstra RA, Bartels M, Cath DC, Boomsma DI (2008) Factor structure, reliability and criterion validity of the Autism-Spectrum Quotient (AQ): a study in Dutch population and patient groups. J Autism Dev Disord 38:1555–1566

Kampe KK, Frith CD, Frith U (2003) "Hey John": signals conveying communicative intention toward the self activate brain regions associated with "mentalizing", regardless of modality. J Neurosci 23:5258–5263

Kelley WM, Macrae CN, Wyland CL, Caglar S, Inati S, Heatherton TF (2002) Finding the self? An event-related fMRI study. J Cogn Neurosci 14:785–794

Kuchinke L, Jacobs AM, Grubich C, Võ ML-H, Conrad M, Herrmann M (2005) Incidental effects of emotional valence in single word processing: an fMRI study. Neuroimage 28:1022–1032

Leslie KR, Johnson-Frey SH, Grafton ST (2004) Functional imaging of face and hand imitation: towards a motor theory of empathy. Neuroimage 21:601–607

MacDonald AW III, Cohen JD, Stenger VA, Carter CS (2000) Dissociating the role of the dorsolateral prefrontal and anterior cingulate cortex in cognitive control. Science 288:1835–1838

Macrae CN, Moran JM, Heatherton TF, Banfield JF, Kelley WM (2004) Medial prefrontal activity predicts memory for self. Cereb Cortex 14:647–654

Nieminen-von Wendt T, Metsähonkala L, Kulomäki T, Aalto S, Autti T, Vanhala R, von Wendt L (2003) Change in cerebral blood flow in Asperger syndrome during theory of mind tasks presented by the auditory route. Eur Child Adolesc Psychiatry 12:178–189

Nimchinsky EA, Gilissen E, Allman JM, Perl DP, Erwin JM, Hof PR (1999) A neuronal morphologic type unique to humans and great apes. Proc Natl Acad Sci USA 96:5268–5273

Northoff G, Bermpohll F (2004) Cortical midline structures and the self. Trends Cogn Sci 8:102–107

Prohovnik I, Skudlarski P, Fulbright RK, Gore JC, Wexler BE (2004) Functional MRI changes before and after onset of reported emotion. Psychiatr Res Neuroimaging 132:239–250

Rowe AD, Bullock PR, Polkey CE, Morris RG (2001) "Theory of mind" impairments and their relationship to executive functioning following frontal lobe excisions. Brain 124:600–616

Rushworth MF, Walton ME, Kennerley SW, Bannerman DM (2004) Action sets and decisions in the medial frontal cortex. Trends Cogn Sci 8:410–417

Saver JL, Damasio AR (1991) Preserved access and processing of social knowledge in a patient with acquired sociopathy due to ventromedial frontal damage. Neuropsychologia 29:1241–1249

Schacter DL, Curran T, Galluccio L, Milberg WP, Bates JF (1996) False recognition and the right frontal lobe: a case study. Neuropsychologia 34:793–808

Schaefer M, Berens H, Heinze HJ, Rotte M (2006) Neural correlates of culturally familiar brands of car manufacturers. Neuroimage 31:861–865

Shamay-Tsoory SG, Tomer R, Berger BD, Aharon-Peretz J (2003) Characterization of empathy deficits following prefrontal brain damage: the role of the right ventromedial prefrontal cortex. J Cogn Neurosci 15:324–337

Shaw P, Bramham J, Lawrence EJ, Morris R, Baron-Cohen S, David AS (2005) Differential effects of lesions of the amygdala and prefrontal cortex on recognizing facial expressions of complex emotions. J Cogn Neurosci 17:1410–1419

Singer T, Seymour B, O'Doherty J, Kaube H, Dolan RJ, Frith CD (2004) Empathy for pain involves the affective but not sensory components of pain. Science 303:1157–1162

Singer T, Seymour B, O'Doherty JP, Stephan KE, Dolan RJ, Frith CD (2006) Empathic neural responses are modulated by the perceived fairness of others. Nature 439:466–469

Stone VE, Baron-Cohen S, Knight RT (1998) Frontal lobe contributions to theory of mind. J Cogn Neurosci 10:640–656

Stuss DT, Gallup GG Jr, Alexander MP (2001) The frontal lobes are necessary for 'theory of mind'. Brain 124:279–286

Tranel D (2000) Electrodermal activity in cognitive neuroscience: neuroanatomical and neuropsychological correlates. In: Lane RD, Nadel L (eds) Cognitive neuroscience of emotion. Oxford University Press, New York, pp 192–224

Umeda S, Akine Y, Kato M, Muramatsu T, Mimura M, Kandatsu S, Tanada S, Obata T, Ikehira H, Suhara T (2005) Functional network in the prefrontal cortex during episodic memory retrieval. Neuroimage 26:932–940

Umeda S, Mimura M, Kato M (2010) Acquired personality traits of autism following damage to the medial prefrontal cortex. Soc Neurosci 5:19–29

Vogeley K, Bussfeld P, Newen A, Herrmann S, Happé F, Falkai P, Maier W, Shah NJ, Fink GR, Zilles K (2001) Mind reading: neural mechanisms of theory of mind and self-perspective. Neuroimage 14:170–181

Wheatley T, Milleville SC, Martin A (2007) Understanding animate agents: distinct roles for the social network and mirror system. Psychol Sci 18:469–474

Woodbury-Smith MR, Robinson J, Wheelwright S, Baron-Cohen S (2005) Screening adults for Asperger syndrome using the AQ: a preliminary study of its diagnostic validity in clinical practice. J Autism Dev Disord 35:331–335
About this chapter
Cite this chapter
Umeda, S. (2012). Emotion, Personality, and the Frontal Lobe. In: Watanabe, S., Kuczaj, S. (eds) Emotions of Animals and Humans. The Science of the Mind. Springer, Tokyo. https://doi.org/10.1007/978-4-431-54123-3_10