Abstract

The divertor is one of the high heat flux (HHF) components of fusion reactor which has to withstand a high surface heat flux. Tungsten has high thermal conductivity and expected to transfer heat, substrate of the diverter structure that carries coolant in it has lower thermal conductivity. The high temperature divertor will be needed for DEMO to efficiently use heat. In order to satisfy the requirements, multi-layer structure would be a possible option for HHF components. This concept will have a difficulty due to the different thermal conductivity and thermal stress because of high temperature gradient. To solve the above problem, Cf/SiC composite is first studied as a model material. Carbon fiber that has high thermal conductivity placed perpendicular to the flow of the coolant in Cf/SiC composite is expected to improve the directional thermal conductivity. Cf/SiC composite was evaluated in terms of mechanical properties and micro structures as structural materials. Thermal conductivity of Cf/SiC composite will be evaluated as the next research.
Keywords
C-SiC

Divertor

Heat flux

Thermal conductivity

Thermal stress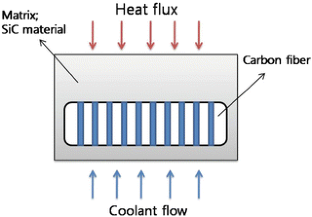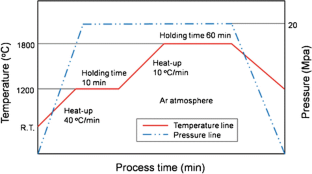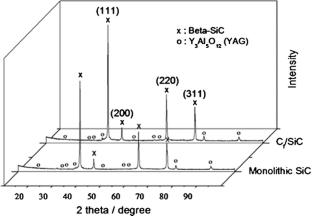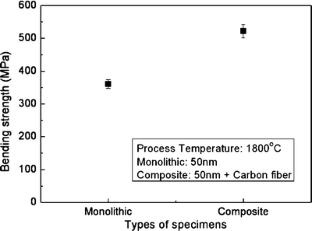 References
Merola M, Danner W, Pick M (2005) EU R&D on divertor components. Fusion Eng Des 75–79:325–331

Wang M, Qinjun NP (2009) Thermal conductivity enhancement of carbon fiber composite. Appl Therm Eng 29:418–421

Merola M, Matera R (1994) Survey of coolant option of monolithic CFC divertor. Fusion Eng Des 24:257–273

Thibault NW (1944) Am Mineral 29

Yano T, Yoshida K (1998) Proceedings of the 3rd Korea-Japan seminar on advanced reactor, pp 133–139
Acknowledgement

This work was partly supported by an "Energy Science in the Age of Global Warming" of Global Center of Excellence (G-COE) program (J-051) of the Ministry of Education, Culture, Sports, Science and Technology of Japan.
About this paper
Cite this paper
Kim, S., Yoon, H., Noborio, K., Konishi, S. (2012). Development of Composite Material with Directional Property for High Thermal Conductivity for Divertor. In: Yao, T. (eds) Zero-Carbon Energy Kyoto 2011. Green Energy and Technology. Springer, Tokyo. https://doi.org/10.1007/978-4-431-54067-0_40
DOI: https://doi.org/10.1007/978-4-431-54067-0_40

Publisher Name: Springer, Tokyo

Print ISBN: 978-4-431-54066-3

Online ISBN: 978-4-431-54067-0

eBook Packages: EngineeringEngineering (R0)