Zusammenfassung

Unter Diachronie versteht man die diachrone Entwicklung einer Sprache bzw. deren interne Sprachgeschichte. Es handelt sich aber letztlich um einen mehrdeutigen Terminus, mit dem neben der sprachlichen Entwicklung selbst auch deren linguistische Untersuchung bezeichnet werden kann, welche für gewöhnlich auf dem Vergleich von zwei oder mehr chronologisch aufeinanderfolgenden Sprachzuständen beruht. In diesem Sinne ist Diachronie also als diachrone Untersuchung zu verstehen, welche sich mit den Sprachwandelphänomenen einer bestimmten Sprache auf der phonologischen, morphologischen, lexikalischen etc. Ebene beschäftigt, und zwar in erster Linie aus deskriptiver Perspektive.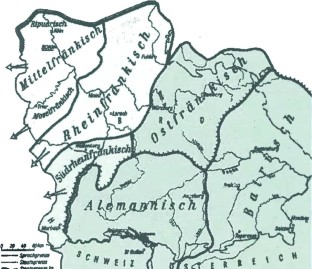 Literatur
Bollée, A., & Neumann-Holzschuh, I. (2017). Spanische Sprachgeschichte. Stuttgart: Klett.

Bybee, J. L. (1985). Morphology: A study of the relation between meaning and form. Amsterdam: John Benjamins.

Campbell, L. (1998). Historical Linguistics: An introduction. Edinburgh: Edinburgh University Press.

Clark, R., & Roberts, I. (1993). A computational model of language learnability and language change. Linguistic Inquiry, 24, 299–345.

Croft, W. (2000). Explaining language change: An evolutionary approach. London: Longman.

Detges, U., & Waltereit, R. (2002). Grammaticalization vs. reanalysis: A semantic-pragmatic account of functional change in grammar. Zeitschrift für Sprachwissenschaft, 21(2), 151–195.

Dipper, S., Klabunde, R., & Mihatsch, W. (Hrsg.). (2018). Linguistik. Eine Einführung (nicht nur) für Germanisten, Romanisten und Anglisten. Berlin: Springer.

Ernst, G., Gleßgen, M.-D., Schmitt, C., & Schweickard, W. (2008). Romanische Sprachgeschichte. Ein internationales Handbuch zur Geschichte der romanischen Sprachen. Berlin: De Gruyter.

Ernst, P. (2005). Deutsche Sprachgeschichte. Wien: Facultas Verlags- und Buchhandels AG.

Gramley, S. (2019). The history of English. An introduction (2. Aufl.). London: Routledge.

Hinterhölzl, R., Petrova, S., & Solf, M. (2005). Diskurspragmatische Faktoren für die Topikalität und Verbstellung in der althochdeutschen Tatianübersetzung. In S. Ishihara, M. Schmitz & A. Schwarz (Hrsg.), Approaches and Findings in oral, written and gestural language (S. 143–182). Potsdam: Universitätsverlag Potsdam.

Kabatek, J., & Pusch, C. D. (2009). Spanische Sprachwissenschaft. Eine Einführung. Tübingen: Narr.

Kroch, A. S. (2001). SYNTACTIC CHANGE. In M. R. Baltin & C. Collins (Hrsg.), The handbook of contemporary syntactic theory (S. 699–729). Malden/Mass: Blackwell Publishers.

Meibauer, J., Demske, U., Geilfuß-Wolfgang, J., Pafel, J., Ramers, K. H., Rothweiler, M., & Steinbach, M. (2007). Einführung in die germanistische Linguistik (2. Aufl.). Stuttgart: Metzler.

Nübling, D., Dammel, A., Duke, J., & Szczepaniak, R. (2010). Historische Sprachwissenschaft des Deutschen: Eine Einführung in die Prinzipien des Sprachwandels. Tübingen: Gunter Narr.

Onions, C. T., Friedrichsen, G. W. S., & Burchfield, R. W. (1966). The Oxford dictionary of English etymology. Oxford: Clarendon Press.

Penny, R. (2002). A history of the Spanish language. Cambridge: Cambridge University Press.

Perret, M. (2008). Introduction à l'histoire de la langue française. Paris: Armand Colin.

Reutner, U., & Schwarze, S. (2011). Geschichte der italienischen Sprache: Eine Einführung. Tübingen: Narr.

Ruoff, A. (1981). Häufigkeitswörterbuch gesprochener Sprache. Tübingen: Niemeyer.

Scherer, W. (1890). Wilhelm Scherers Schriften. Herausgegeben v. Konrad Burdach

Sokol, M. (2007). Französische Sprachwissenschaft. Ein Arbeitsbuch mit thematischem Reader. Tübingen: Narr.
Copyright information

© 2022 Springer-Verlag GmbH Deutschland, ein Teil von Springer Nature
About this chapter
Cite this chapter
Uth, M. (2022). Aspekte der Diachronie. In: Klabunde, R., Mihatsch, W., Dipper, S. (eds) Linguistik im Sprachvergleich. J.B. Metzler, Berlin, Heidelberg. https://doi.org/10.1007/978-3-662-62806-5_41
DOI: https://doi.org/10.1007/978-3-662-62806-5_41

Published:

Publisher Name: J.B. Metzler, Berlin, Heidelberg

Print ISBN: 978-3-662-62805-8

Online ISBN: 978-3-662-62806-5

eBook Packages: J.B. Metzler Humanities (German Language)