Abstract

At the beginning, all the communication methods were mostly end-to-end contact based. But with the advancements in futuristic technologies and expansion of human mobility horizon, the previously mentioned communication scheme was less likely to fulfil the needs of the new modernized world. People are constantly moving and with this human mobility nature, the network has become sparser as well as intermittently connected. To deal with this nature of loosely connected human nodes Pocket Switched Network (PSN) which is a unique kind of Delay Tolerant Network (DTN) has been instigated. PSN mostly works in an Ad-hoc manner and it does not rely on any fixed infrastructure nor need the help of any Third party like telephone service providers. With the leaps of time and ever-changing technologies, researchers have provided many routing protocols in the field of PSN. This book chapter holds a brief discussion about all these routing protocols which have helped us to get to this level of successful communication through PSN where we are successful in sharing essential information in the event of any kind of natural disasters, war situations, environmental monitoring, urban sensing etc. even in the space with the help of wireless technologies (WiFi, Bluetooth). We have discussed the challenges faced in the PSN environment that are yet to overcome and its future application domain.
Keywords
Pocket Switched Networks (PSN)

Delay Tolerant Networks (DTN)

Message Replicas

Relay Node

Message Copies
These keywords were added by machine and not by the authors. This process is experimental and the keywords may be updated as the learning algorithm improves.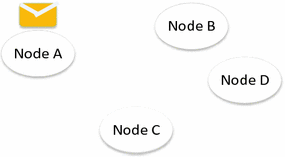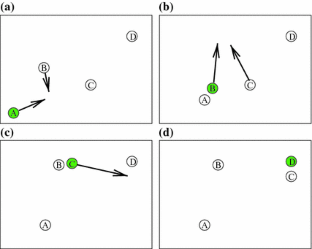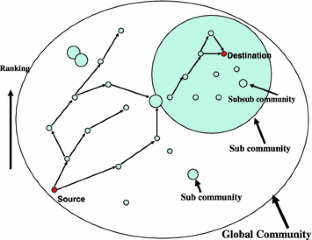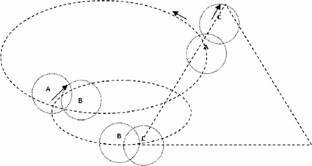 References
Ali, M., Fida, M.R., Arsalaan, A.S., Adnan, A.: Implementation and analysis of clustering techniques applied on pocket switched network. Int. J. Distributed Sens. Networks 2015, 2 (2015)

Amah, T.E., Kamat, M., Moreira, W., Bakar, K.A., Mandala, S., Batista, M.A.: Towards next-generation routing protocols for pocket switched networks. J. Network Computer Appl. (2016)

Banerjee, N., Corner, M.D., Towsley, D., Levine, B.N.: Relays, base stations, and meshes: Enhancing mobile networks with infrastructure. In: Proceedings of the 14th ACM International Conference on Mobile Computing and Networking. pp. 81–91. MobiCom '08, ACM, New York, NY, USA (2008), http://doi.acm.org/10.1145/1409944.1409955

Barua, R., Shadman, S., Chakrabarty, A.: Pngp : A social relationship based routing algorithm for pocket switched network. In: 2016 19th International Conference on Computer and Information Technology (ICCIT). pp. 25–30 (Dec 2016)

Bayir, M.A., Demirbas, M.: On the fly learning of mobility profiles for routing in pocket switched networks. Ad Hoc Networks 16, 13–27 (2014)

Bulut, E., Szymanski, B.K.: Friendship based routing in delay tolerant mobile social networks. In: Global Telecommunications Conference (GLOBECOM 2010), 2010 IEEE. pp. 1–5. IEEE (2010)

Cui, H., Srinivasan, S., Schulzrinne, H.: Onechat: Enabling group chat and messaging in opportunistic networks. In: Eleventh Workshop on Mobile Computing Systems and Applications (HotMobile). Citeseer (2010)

Culpepper, B.J., Tseng, H.C.: Sinkhole intrusion indicators in dsr manets. In: First International Conference on Broadband Networks. pp. 681–688 (Oct 2004)

Daly, E.M., Haahr, M.: Social network analysis for routing in disconnected delay-tolerant manets. In: Proceedings of the 8th ACM international symposium on Mobile ad hoc networking and computing. pp. 32–40. ACM (2007)

Fida, M., Ali, M., Adnan, A.: Socialcircle: A message forwarding technique for pocket switched networks. In: 2015 6th International Conference on Computing, Communication and Networking Technologies (ICCCNT). pp. 1–7. IEEE (2015)

Fida, M.R., Ali, M.: Community-based heuristic routing protocol for disrupted social network. In: Communications (MICC), 2013 IEEE Malaysia International Conference on. pp. 222–227. IEEE (2013)

Gamit, V., Patel, M.H.: Evaluation of dtn routing protocols (2014)

Haas, Z.J., Small, T.: A new networking model for biological applications of ad hoc sensor networks. IEEE/ACM Trans. Netw. 14(1), 27–40 (Feb 2006), http://dx.doi.org/10.1109/TNET.2005.863461

Hu, S., Liu, H., Su, L., Wang, H., Abdelzaher, T.F., Hui, P., Zheng, W., Xie, Z., Stankovic, J.A.: Towards automatic phone-to-phone communication for vehicular networking applications. In: INFOCOM, 2014 Proceedings IEEE. pp. 1752–1760. IEEE (2014)

Huang, T.K., Lee, C.K., Chen, L.J.: Prophet+: An adaptive prophet-based routing protocol for opportunistic network. In: 2010 24th IEEE International Conference on Advanced Information Networking and Applications. pp. 112–119 (April 2010)

Huang, J., Cheng, X., Bi, J., Chen, B.: Wireless relay selection in pocket switched networks based on spatial regularity of human mobility. Sensors 16(1), 94 (2016)

Hui, P., Chaintreau, A., Gass, R., Scott, J., Crowcroft, J., Diot, C.: Pocket switched networking: Challenges, feasibility and implementation issues. Autonomic Communication pp. 1–12 (2006)

Hui, P., Crowcroft, J., Yoneki, E.: Bubble rap: social-based forwarding in delay-tolerant networks. IEEE Trans. on Mobile Computing 10(11), 1576–1589 (2011)

Jain, S., Fall, K., Patra, R.: Routing in a delay tolerant network. SIGCOMM Comput. Commun. Rev. 34(4), 145–158 (Aug 2004), http://doi.acm.org/10.1145/1030194.1015484

Keränen, A., Ott, J., Kärkkäinen, T.: The ONE Simulator for DTN Protocol Evaluation. In: SIMUTools '09: Proceedings of the 2nd International Conference on Simulation Tools and Techniques. ICST, New York, NY, USA (2009)

Kumari, S., Yadav, P., Yadav, M.: Review of efficient routing in delay tolerant network. Int. J. Eng. Computer Sci. ISSN pp. 2319–7242

Leguay, J., Friedman, T., Conan, V.: Evaluating mobility pattern space routing for dtns. In: Proceedings IEEE INFOCOM 2006. 25TH IEEE International Conference on Computer Communications. pp. 1–10 (April 2006)

Lindgren, A., Doria, A., Schelén, O.: Probabilistic routing in intermittently connected networks. ACM SIGMOBILE Mobile Computing Commun. Rev. 7(3), 19–20 (2003)

McGeehan, D., Lin, D., Madria, S.: Chitchat: An effective message delivery method in sparse pocket-switched networks. In: Distributed Computing Systems (ICDCS), 2016 IEEE 36th International Conference on. pp. 457–466. IEEE (2016)

McGeehan, D., Lin, D., Madria, S.K.: Theorems and proofs of bounded storage complexity in the chitchat psn routing system (2015)

Mehta, N., Shah, M.: Human-mobility-based spray and wait: Efficient routing protocol for pocket switched networks. Int. J. Future Generation Commun. Networking 9(1), 11–22 (2016)

Mei, A., Morabito, G., Santi, P., Stefa, J.: Show me your friends and ill tell you what you like. Proceedings of Extremecomm (2010)

Mei, A., Morabito, G., Santi, P., Stefa, J.: Social-aware stateless forwarding in pocket switched networks. In: Infocom, 2011 proceedings IEEE. pp. 251–255. IEEE (2011)

Newsome, J., Shi, E., Song, D., Perrig, A.: The sybil attack in sensor networks: analysis defenses. In: Third International Symposium on Information Processing in Sensor Networks, 2004. IPSN 2004. pp. 259–268 (April 2004)

Nguyen, A.D., Senac, P., Diaz, M.: How disorder impacts routing in human-centric disruption tolerant networks. In: Proceedings of the 2013 ACM SIGCOMM workshop on Future human-centric multimedia networking. pp. 47–52. ACM (2013)

Ntareme, H., Zennaro, M., Pehrson, B.: Delay tolerant network on smartphones: Applications for communication challenged areas. In: Proceedings of the 3rd Extreme Conference on Communication: The Amazon Expedition. pp. 14:1–14:6. ExtremeCom '11, ACM, New York, NY, USA (2011), http://doi.acm.org/10.1145/2414393.2414407

Ochiai, H., Esaki, H., Ishizuka, H., Kawakami, Y.: A field experience on dtn-based sensor data gathering in agricultural scenarios. In: 2010 IEEE Sensors. pp. 955–958 (Nov 2010)

Pathan, A.S.K., Lee, H.W., Hong, C.S.: Security in wireless sensor networks: issues and challenges. In: 2006 8th International Conference Advanced Communication Technology. vol. 2, pp. 6-pp.–1048 (Feb 2006)

Pfleeger, C.P., Pfleeger, S.L.: Security in computing (2003)

Pietiläinen, A.K., Oliver, E., LeBrun, J., Varghese, G., Diot, C.: Mobiclique: middleware for mobile social networking. In: Proceedings of the 2nd ACM workshop on Online social networks. pp. 49–54. ACM (2009)

Prescott, G.E., Smith, S.A., Moe, K.: Real-time information system technology challenges for nasas earth science enterprise. In: Proceedings of The 20th IEEE Real-Time Systems Symposium, Phoenix, Arizona (1999)

Rasul, K., Makaroff, D., Stanley, K.G.: Hybrid community-based forwarding: A complete energy efficient algorithm for pocket switched networks. In: Local Computer Networks Conference Workshops (LCN Workshops), 2015 IEEE 40th. pp. 760–768. IEEE (2015)

Rasul, K., Nuerie, N., Pathan, A.S.K.: An enhanced tree-based key management scheme for secure communication in wireless sensor network. In: 2010 IEEE 12th International Conference on High Performance Computing and Communications (HPCC). pp. 671–676 (Sept 2010)

Sarkar, R.R., Rasul, K., Chakrabarty, A.: Survey on routing in pocket switched network. Wireless Sens. Network 7(9), 113 (2015)

Sharma, A., Navda, V., Ramjee, R., Padmanabhan, V.N., Belding, E.M.: Cool-tether: Energy efficient on-the-fly wifi hot-spots using mobile phones. In: Proceedings of the 5th International Conference on Emerging Networking Experiments and Technologies. pp. 109–120. CoNEXT '09, ACM, New York, NY, USA (2009), http://doi.acm.org/10.1145/1658939.1658952

Shen, J., Moh, S., Chung, I.: Routing protocols in delay tolerant networks: A comparative survey. In: The 23rd International Technical Conference on Circuits/Systems, Computers and Communications (ITC-CSCC 2008). pp. 6–9 (2008)

Spyropoulos, T., Psounis, K., Raghavendra, C.S.: Spray and wait: an efficient routing scheme for intermittently connected mobile networks. In: Proceedings of the 2005 ACM SIGCOMM workshop on Delay-tolerant networking. pp. 252–259. ACM (2005)

Uddin, M.Y.S., Ahmadi, H., Abdelzaher, T., Kravets, R.: Intercontact routing for energy constrained disaster response networks. IEEE Trans. Mobile Computing 12(10), 1986–1998 (2013)

Vahdat, A., Becker, D.: Epidemic routing for partially-connected ad hoc networks. Tech. rep. (2000)

Wang, E., Yang, Y., Wu, J., Liu, W.: Phone-to-phone communication utilizing wifi hotspot in energy-constrained pocket switched networks (2016)

Wang, E., Yang, Y., Wu, J.: Energy efficient phone-to-phone communication based on wifi hotspot in psn. In: 2015 24th International Conference on Computer Communication and Networks (ICCCN). pp. 1–8. IEEE (2015)

Yang, Z., Zhang, B., Dai, J., Champion, A.C., Xuan, D., Li, D.: E-smalltalker: A distributed mobile system for social networking in physical proximity. In: Distributed Computing Systems (ICDCS), 2010 IEEE 30th International Conference on. pp. 468–477. IEEE (2010)

Zhang, X., Neglia, G., Kurose, J., Towsley, D.: Performance modeling of epidemic routing. Computer Networks 51(10), 2867–2891 (2007)

Zhang, F., Joe, I., Gao, D., Liu, Y.: An efficient multiple-copy routing in intermittently connected mobile networks. Int. J. Future Generation Commun. Networking 9(5), 207–218 (2016)

Zheng, Y., Li, Q., Chen, Y., Xie, X., Ma, W.Y.: Understanding mobility based on gps data. In: Proceedings of the 10th International Conference on Ubiquitous Computing. pp. 312–321. UbiComp '08, ACM, New York, NY, USA (2008), http://doi.acm.org/10.1145/1409635.1409677

Zheng, Y., Xie, X., Ma, W.Y.: Geolife: A collaborative social networking service among user, location and trajectory. IEEE Data(base) Engineering Bulletin (June 2010), https://www.microsoft.com/en-us/research/publication/geolife-a-collaborative-social-networking-service-among-user-location-and-trajectory/

Zheng, Y., Zhang, L., Xie, X., Ma, W.Y.: Mining interesting locations and travel sequences from gps trajectories. In: Proceedings of the 18th International Conference on World Wide Web. pp. 791–800. WWW '09, ACM, New York, NY, USA (2009), http://doi.acm.org/10.1145/1526709.1526816
Copyright information

© 2019 Springer-Verlag GmbH Germany, part of Springer Nature
About this chapter
Cite this chapter
Tasfe, M., Chakrabarty, A. (2019). Extensive Study of Pocket Switched Network Protocols. In: Mishra, B., Dehuri, S., Panigrahi, B., Nayak, A., Mishra, B., Das, H. (eds) Computational Intelligence in Sensor Networks. Studies in Computational Intelligence, vol 776. Springer, Berlin, Heidelberg. https://doi.org/10.1007/978-3-662-57277-1_9
DOI: https://doi.org/10.1007/978-3-662-57277-1_9

Published:

Publisher Name: Springer, Berlin, Heidelberg

Print ISBN: 978-3-662-57275-7

Online ISBN: 978-3-662-57277-1