Zusammenfassung

Unsere Arbeitswelt wird zunehmend durch die Technologien bestimmt, die dort zum Einsatz kommen. Ausgerichtet an den zur Verfügung gestellten Funktionen, Benutzeroberflächen und Datenbank-Back-Ends von Apple, Microsoft, Google, SAP und Co. versuchen wir einer Welt in schnellem Wandel gerecht zu werden.

Dabei sollten wir allerdings mitbedenken, dass die Nutzung bestimmter digitaler Werkzeuge im Arbeitsumfeld ihre sehr eigenen Handlungsnotwendigkeiten und impliziten Wertvorstellungen von guter Zusammenarbeit (re-)produziert – die nicht zwangsläufig die sind, unter denen wir als Menschen in den jeweiligen Organisationen am besten zusammenarbeiten. Der vorliegende Artikel steht für einen Begriff von Zusammenarbeit auf der Basis geteilter Werte, Klarheit über Unterschiede und deren emotionalen Fundierung bzw. Anreicherung.

Er fragt danach, wie und ob die momentanen Technologien uns dabei unterstützen können, in diesem Sinne zusammenzuarbeiten. Mit Social Prototyping wird darüber hinaus eine Methode vorgestellt, die dabei behilflich sein kann, eine medienkompetente, erfolgreiche Zusammenarbeit im Zeitalter des technologischen Wandels professionell zu entwickeln.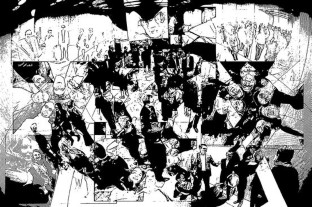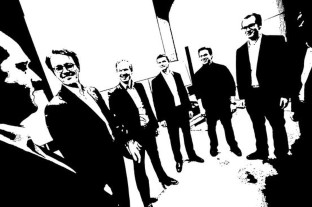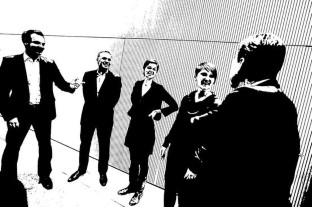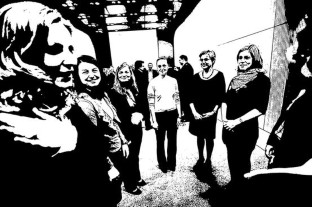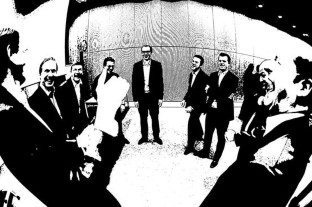 Literatur
Bergmann, F. (2004). Neue Arbeit, Neue Kultur. Freiburg: Arbor Verlag.

Ciesielski, M. A., & Schutz, T. (2016). Digitale Führung. Wie die neuen Technologien unsere Zusammenarbeit wertvoller machen. Heidelberg: Springer Gabler.

Drinko, C. D. (2013). Theatrical Improvisation, Consciousness, and Cognition. New York: Palgrave Macmillan.

Dueck, G. (2010). Abschied vom Homo Oeconomicus: Warum wir eine neue ökonomische Vernunft brauchen Frankfurt am Main: Eichborn.

Gelernter, D. (2016). Gezeiten des Geistes – Die Vermessung unseres Bewusstseins. Berlin: Ullstein.

Harper, R. (2010). Texture – human expression in the age of communications overload. Cambridge: The MIT Press.

Hofstadter, D. R. (2007). Gödel, Escher, Bach ein Endloses Geflochtenes Band. Erweiterte 11. Aufl. München: dtv.

Nietzsche, F. (1999). Menschliches, Allzumenschliches. Kritische Studienausgabe. 6. Aufl. München: dtv.

NVIDIA (2016). NVIDIA Sustainability report 2016. http://www.nvidia.com/object/fy16-sustainability-report.html. Zugegriffen: 29. Jan. 2017.

Rosa, H. (2005). Beschleunigung – Die Veränderung der Zeitstrukturen in der Moderne. Frankfurt am Main: Suhrkamp.

Rosa, H. (2016). Resonanz – Eine Soziologie der Weltbeziehung. Frankfurt am Main: Suhrkamp.

Schmidt, H. (2017). Tech Talk. Manager auf die Schulbank. Consorsbank Magazin, 01, 13.

Simanowski, R. (2016). Facebook-Gesellschaft. Berlin: Matthes & Seitz.

Sunstein, C., & Thaler, R. (2009). Nudge: improving decisions about health, wealth and happiness. London: Penguin Press.

Visser, C. (2016). Wir brauchen eine andere Fehlerkultur. Berlin Valley Ausgabe 19 Dez. 2016/Jan. 2017, S. 33. NKF Mediar.

Watzlawick, P. (1999). Vom Schlechten des Gutenr. 7. Aufl. München: Piper.
Copyright information

© 2018 Springer-Verlag GmbH Deutschland
About this chapter
Cite this chapter
Ciesielski, M.A. (2018). Wie wollen wir wirklich, wirklich zusammenarbeiten? Warum wir ein Social Prototyping für das digitale Zeitalter brauchen!. In: Ciesielski, M., Schutz, T. (eds) Digitale Führungskräfteentwicklung. Springer Gabler, Berlin, Heidelberg. https://doi.org/10.1007/978-3-662-54557-7_11
DOI: https://doi.org/10.1007/978-3-662-54557-7_11

Published:

Publisher Name: Springer Gabler, Berlin, Heidelberg

Print ISBN: 978-3-662-54556-0

Online ISBN: 978-3-662-54557-7

eBook Packages: Business and Economics (German Language)