Abstract

In this paper, we quantify risks in a supply chain process from an aviation's perspective. Due to globalization, supply chains are getting more and more risky than before. As risk is inherent and uncertain activity, if it occurs then all of the supply chain partners will be impacted with a significant loss. To deal with this problem, a comprehensive risk evaluation index system has been proposed, which captures the level of risk faced by a supply chain in a given situation. For measuring risks in a supply chain we formulated a fuzzy multi-criteria group decision making model based on extended VIKOR method to determine the best feasible solution according to the selected risk parameters. A practical case study is conducted to test the applicability of the proposed methodology. Finally, we discuss the effectiveness of the proposed framework and rank the risk alternatives in descending order.
Keywords
Supply chain risk management

Multi-criteria group decision making

Fuzzy VIKOR

Risk index

Aviation sector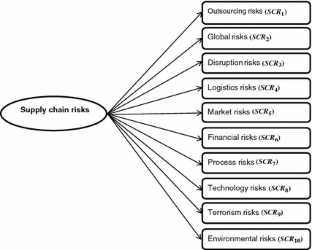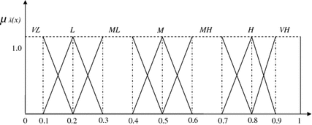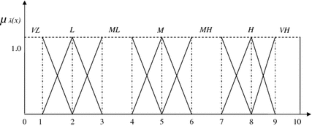 References
Christopher M, Peck H (2004) Building the resilient supply chain. Int J Logist Manag 15:1–3

Diabat A, Govindan K, Panicker VV (2012) Supply chain risk management and its mitigation in a food industry. Int J Prod Res 50:3039–3050

Ebrahimnejad S, Mousavi SM et al (2012) A novel two-phase group decision making approach for construction project selection in a fuzzy environment. Appl Math Model 36:4197–4217

Hoffmann P, Schiele H, Krabbendam K (2013) Uncertainty, supply risk management and their impact on performance. J Purch Supply Manag 19:199–211

Liou JJH, Tsai CY et al (2010) A modified VIKOR multiplecriteria decision method for improving domestic airlines service quality. J Air Trans Manag 17:57–61

Liu HC, Wu J, Li P (2013) Assessment of health-care waste disposal methods using a VIKOR-based fuzzy multi-criteria decision making method. Waste Manag 33:744–751

Samvedi A, Jain V, Chan FT (2013) Quantifying risks in a supply chain through integration of fuzzy AHP and fuzzy TOPSIS. Int J Prod Res 51:2433–2442

Sayadi MK, Heydari M, Shahanaghi K (2009) Extension of VIKOR method for decision making problem with interval numbers. Appl Math Model 33:2257–2262

Silbermayr L, Minner S (2014) A multiple sourcing inventory model under disruption risk. Int J Prod Econ 149:37–46

Tang O, Nurmaya MS (2011) Identifying risk issues and research advancements in supply chain risk management. Int J Prod Econ 133:25–34

Wu T, Blackhurst J (2009) Managing supply chain risk and vulnerability: tools and methods for supply chain decision makers. Springer, London
Acknowledgments

The authors wish to thank the anonymous referees for their helpful and constructive comments and suggestions. The work is supported by the National Natural Science Foundation of China (Grant No. 71301109, 71401114), the Western and Frontier Region Project of Humanity and Social Sciences Research, Ministry of Education of China (Grant No. 13XJC630018), the Philosophy and Social Sciences Planning Project of Sichuan province (Grant No. SC12BJ05).
Copyright information

© 2015 Springer-Verlag Berlin Heidelberg
About this paper
Cite this paper
Nazam, M., Ahmad, J., Javed, M.K., Hashim, M., Sarwar, A., Rasheed, S. (2015). A Fuzzy Multi-Criteria Group Decision Making Model for Measuring Risks in a Supply Chain Using Extended VIKOR Method. In: Xu, J., Nickel, S., Machado, V., Hajiyev, A. (eds) Proceedings of the Ninth International Conference on Management Science and Engineering Management. Advances in Intelligent Systems and Computing, vol 362. Springer, Berlin, Heidelberg. https://doi.org/10.1007/978-3-662-47241-5_122
DOI: https://doi.org/10.1007/978-3-662-47241-5_122

Published:

Publisher Name: Springer, Berlin, Heidelberg

Print ISBN: 978-3-662-47240-8

Online ISBN: 978-3-662-47241-5

eBook Packages: EngineeringEngineering (R0)