Polygon Triangulation
Guarding an Art Gallery
Abstract
Works of famous painters are not only popular among art lovers, but also among criminals. They are very valuable, easy to transport, and apparently not so difficult to sell. Art galleries therefore have to guard their collections carefully. During the day the attendants can keep a look-out, but at night this has to be done by video cameras. These cameras are usually hung from the ceiling and they rotate about a vertical axis. The images from the cameras are sent to TV screens in the office of the night watch. Because it is easier to keep an eye on few TV screens rather than on many, the number of cameras should be as small as possible. An additional advantage of a small number of cameras is that the cost of the security system will be lower. On the other hand we cannot have too few cameras, because every part of the gallery must be visible to at least one of them. So we should place the cameras at strategic positions, such that each of them guards a large part of the gallery. This gives rise to what is usually referred to as the Art Gallery Problem: how many cameras do we need to guard a given gallery and how do we decide where to place them?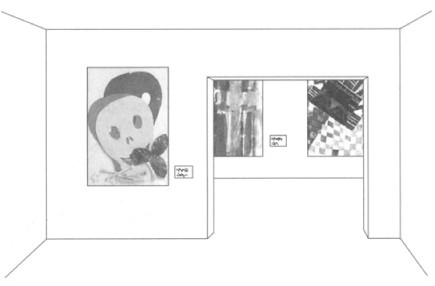 Keywords
Simple Polygon 
Triangulation Algorithm 
Sweep Line 
Split Vertex 
Regular Vertex 
These keywords were added by machine and not by the authors. This process is experimental and the keywords may be updated as the learning algorithm improves.
Copyright information
© Springer-Verlag Berlin Heidelberg 2000